The Funky Flower That Turns Transparent In The Rain
These beautiful flowers turn transparent upon contact with water, giving the blossoms a crystal-like look, which is the reason why this flower is also known as the 'skeleton flower.'
This plant needs moist environments and generally grows in colder parts of China and Japan. 
As soon as they are dry, they turn into their original white version.
The flower you see here is called Diphylleia.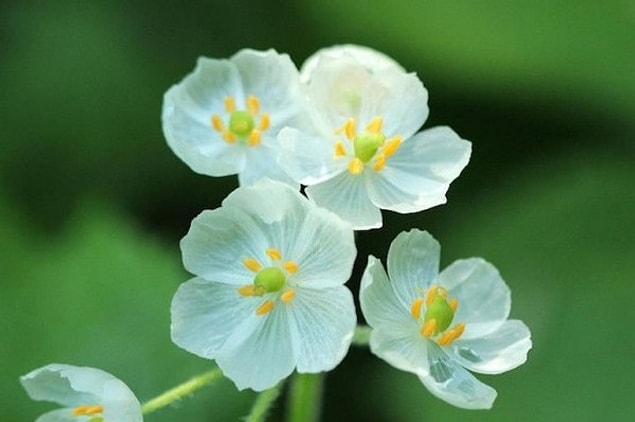 This flower has a beautiful and unique characteristic.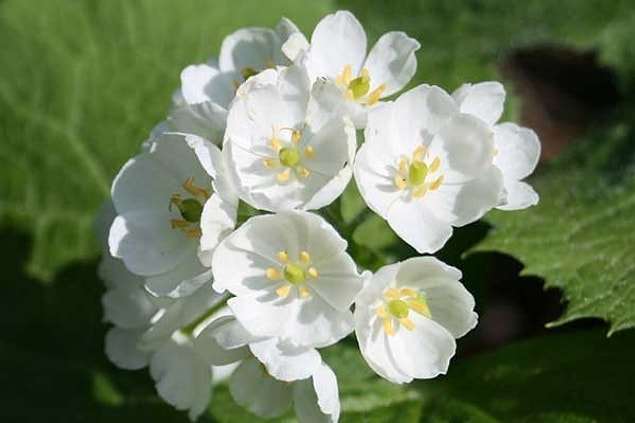 Ta-dah!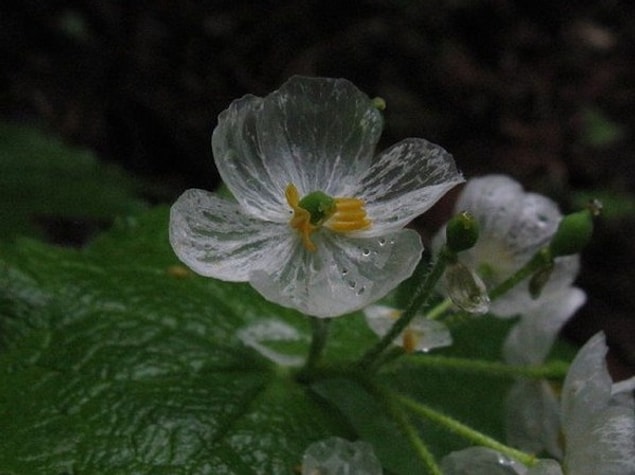 This flowers grows in China, Japan and a small part of the USA.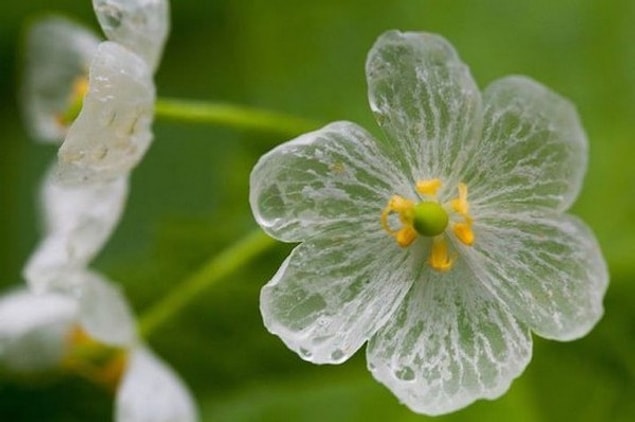 What makes this flower change color is the color pigments.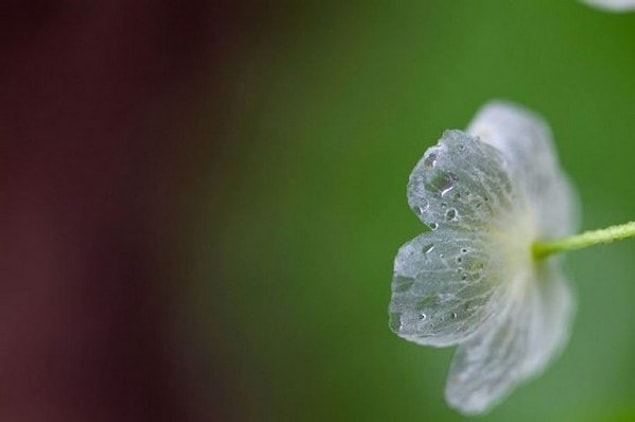 You can't stop looking at it, even if you aren't much of a "flower person."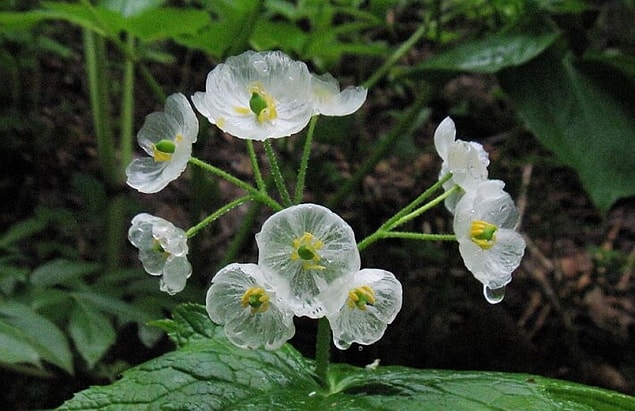 We will save you from traveling to the native land of this flower. You are welcome.