News
Selena Gomez Faces Criticism: Her Response Through Instagram Deletion
Selena Gomez Faces Criticism: Her Response Through Instagram Deletion
Started on October 7th, the Israeli-Palestinian war continues. While reactions from the world, especially against Israel, are increasing, many famous names are sharing posts on their social media accounts. Selena Gomez, who has been silent for a long time, was criticized when she said 'one post does not change the world' despite her 430 million followers.
On Monday, Selena Gomez addressed the conflict in the Middle East through an Instagram story, denouncing acts of violence such as murder and torture.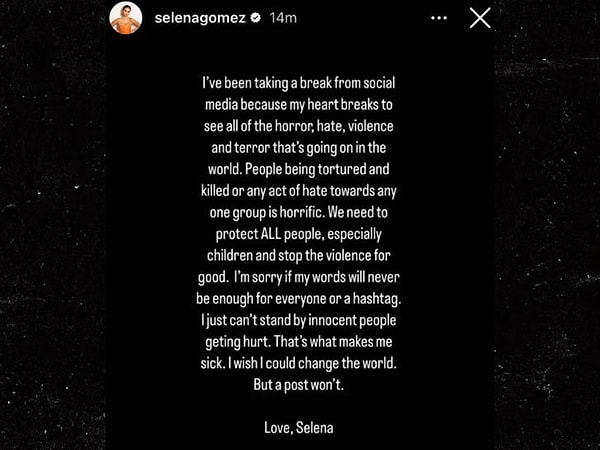 Taking Break From Instagram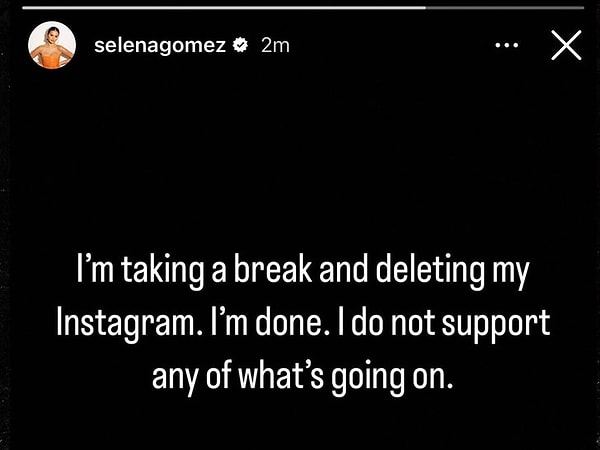 Faces Backlash: Mixed Reactions to Israel-Palestine Statement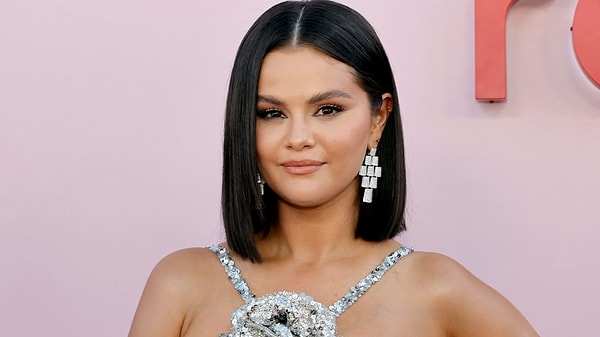 Here are what the fans thought:

What are your thoughts on this?
Scroll Down for Comments and Reactions