Quadriplegic Student Walks At Graduation By Using Exoskeleton And It'll Tear You Up!
After a diving accident three years ago, quadriplegic student is able to walk across the stage to receive his diploma with the help of an exoskeleton!
28-year-old Aldo Amenta severed his spinal cord in a diving accident and became paralyzed.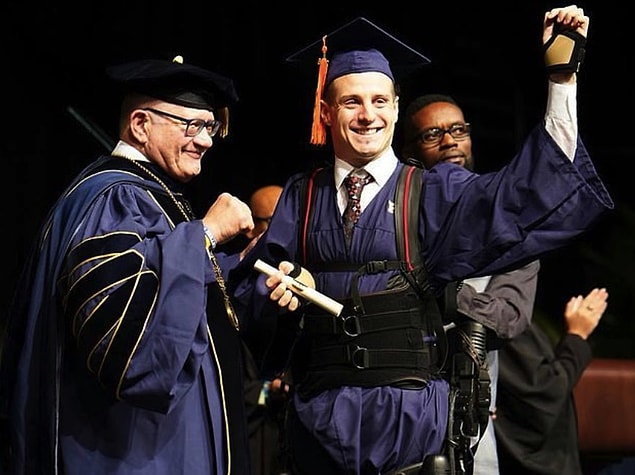 With the help of an exoskeleton, he did both!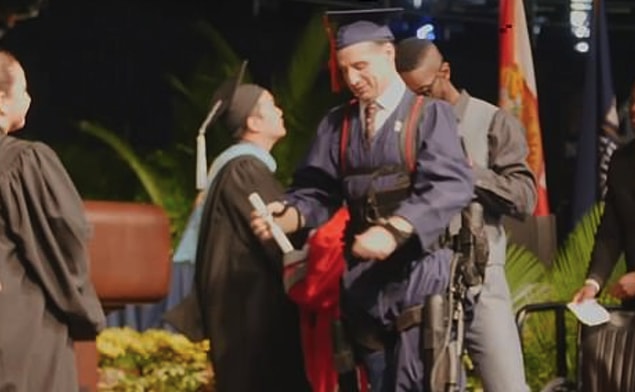 Amenta who normally uses a wheelchair told that it was an amazing experience.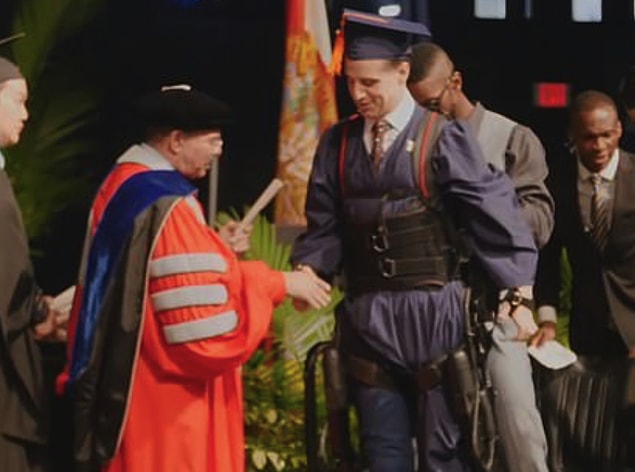 Each step he took as Amenta shook hands with members of the school as he walked across!