Oscars Check-In: Apple TV+'s Joel Coen's 'The Tragedy of Macbeth'
News
>
Oscars Check-In: Apple TV+'s Joel Coen's 'The Tragedy of Macbeth'
Shakespeare's famous tales tend to vary from viewer to viewer. Too dumbed down, and his stories become trite; too dense, and they become inaccessible. Here's where Joel Coen's new adaptation of the iconic Scottish king lands on that spectrum.
Where Can I Watch 'The Tragedy of Macbeth?'
For at-home viewing of the film, The Tragedy of Macbeth is only available on Apple TV+.
'The Tragedy of Macbeth' Synopsis
Though Coen's script abridges the original play, he efficiently hits all the essential pieces of the plot. When the Scottish lord Macbeth hears three witches prophecizing that he will become King of Scotland, he and his wife take drastic actions to ensure that the prophecy comes true. But when their plan succeeds, the psychological toll becomes a heavy burden for the two of them to bear.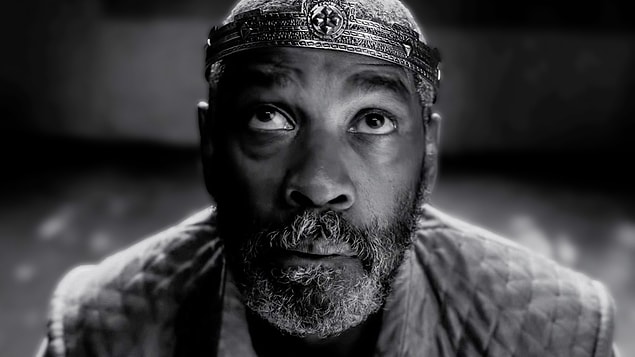 Is 'The Tragedy of Macbeth' Worth Watching?
The maverick indie film company A24 co-produced and distributed The Tragedy of Macbeth, and following the usual brand of this company, the film is an artsy affair. Filmed in gorgeous cinematic black-and-white, Macbeth visually captivates but holds the viewer firmly with the script and acting. Coen's take on the play is nuanced and impactful despite nearly halving the length of the source material, and Denzel Washington and Frances McDormand as the leading pair is unforgettable. For those who appreciate films as visual works of art, The Tragedy of Macbeth is a must-see.
Academy Awards Nominations