'Netflix's 'Pieces Of Her' Stretches A Movie's Worth Of Mystery Into Eight Hours
News
>
'Netflix's 'Pieces Of Her' Stretches A Movie's Worth Of Mystery Into Eight Hours
In March 2022, Pieces of Her premiered on Netflix to mixed reviews from critics. How does this show hold up to scrutiny after its initial weeks of existence? Find out below!
Plot of 'Pieces of Her'
Andy feels stuck in life, wondering about her future while living with her mother after taking care of her when she had breast cancer. In an (admittedly thrilling) opening sequence, Andy survives a mass shooting when her mother kills the attacker, but the publicity she receives sets her on edge. She tells Andy to leave town suddenly, and Andy then goes on a quest to discover her mother's mysterious story that led to that fateful day.
The Excellent Cast
Toni Collette

Bella Heathcote

Omari Hardwick

Jessica Barden

David Wenham
Review of 'Pieces of Her'
Entirely directed by Minkie Spiro, who worked briefly on Downton Abbey and Call The Midwife, Pieces of Her offers little beyond a slowly drawn-out mystery stuffed with backstory reveals in every episode. Spiro and writer Charlotte Stoudt simply do not have a grip on the audience as required by the source material, and the ending result is not worth the tedium of pushing through all eight episodes. Leading actress Bella Heathcote is particularly disappointing on the acting front, just wandering around putting the pieces together in confusion and disbelief the whole time. This might be acceptable for inexperienced thriller watchers, but anyone who has seen even recent shows like Mare of Easttown, Sharp Objects, and Unbelievable will have already covered the same ground.
Rating: 4/10
★★★★☆☆☆☆☆☆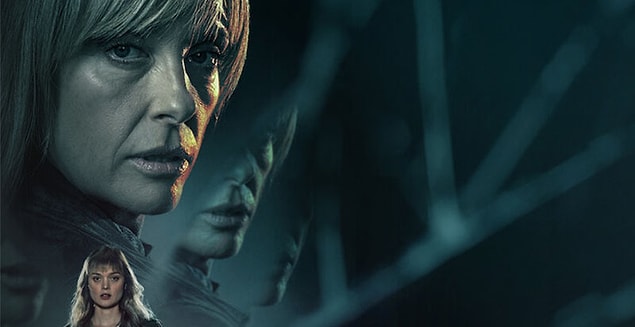 The Magic of Toni Collette
The saving grace of Pieces of Her is that Australian actress Toni Collette cannot fail in any performance, no matter the quality of the surrounding material. Whether in the unnecessary crawl of the backstory or the slow trek through the central plot, Colette performs her role with absolute sincerity, conveying depth and nuance to a character so pitifully constructed by the writers. Here are some other Toni Collette performances to rival Pieces of Her.