Master P Net Worth: A Glimpse at The Rapper's Luxurious Life
News
>
Master P Net Worth: A Glimpse at The Rapper's Luxurious Life
Ever heard about the record label No Limit Records? It is a home for giant singers and rappers that ensures their songs are recorded and preserves them. Yet, are you aware that the recording studio is also owned by a rapper?
That massive studio lies in the hands of Master P. He is a singer, songwriter, and rapper. In addition, he is also a big-time entrepreneur, record executive, and one of the most famous personalities in America.
But what is the real name and identity behind the screen name of Master P? And knowing that he is a big shot, what is his exact net worth?
This article will provide answers to those questions and give you a tour of the luxurious world he lives in.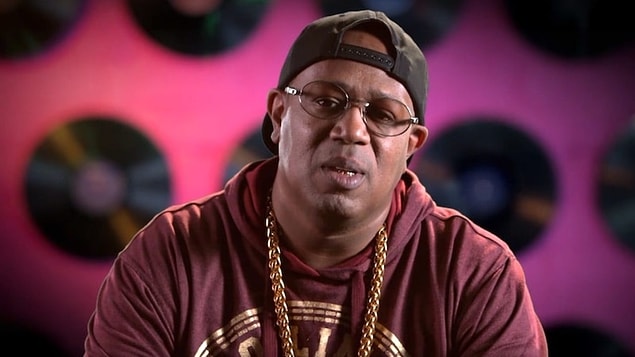 Percy Miller was brought into this world by his parents, Josey and Percy Miller Sr., in New Orleans, Louisiana, on April 29, 1970. Although New Orleans is well known for its music, it's probable that the music there is not the style he would later write.
He grew up in the Calliope Housing Projects of the city. His family had four children, including two brothers named Vyshonne and Corey, who would go on to become well-known rap artists as Silkk the Shocker and C-Murder. Among the four siblings, he was the youngest.
The Calliope Projects, one of the city's most notoriously hazardous neighborhoods, is where the family spent their formative years. He divided his time between visiting his mother's family in Richmond, California, and his father's family in New Orleans after his parents' divorce. His mother's family was from California, while his father's was from Louisiana. He was a committed basketball player when a student at Booker T. Washington High School and Warren Easton High School, and as a result, he received a scholarship to play basketball at the University of Houston. This, however, only lasted for a short while, and after his freshman year, he made the decision to enroll in the business program at Oakland, California's Merrit Junior College.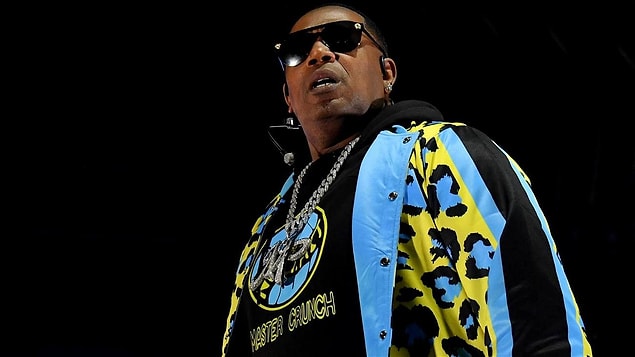 It is challenging to pick just two or three of Master P's accomplishments to mention because he has worked in so many different industries. His fortune is the product of a variety of different sources of income, including his work as a rapper, an entrepreneur, and occasionally even an actress. His net worth has increased as a result of his endeavors. While still residing in Oakland, he received an inheritance of $10,000 upon the death of his grandfather. He opened a record store called No Limit Records with the money.
He decided to turn the store into a record company in 1990 after learning more about the musical tastes of his patrons. His very first publication was an EP named 'Mind of a Psychopath' in 1990, which was only offered on tape. This was published under the moniker 'The Real Untouchables,' frequently abbreviated to TRU. Two of his brothers are members of the supergroup The Real Untouchables. Kevin, Master P's other brother, was shot and killed in New Orleans that same year.
Master P has kept up with his regular music production and release schedule ever since the 1991 release of his debut album, Get Away Clean. The release of a couple more solo albums, as well as his collaborations with TRU, helped him gain further notoriety in the underground gangsta rap scene. He decided to move the record label to New Orleans in 1995, and he stayed there to continue expanding his company. Since then, he has made a number of albums, each of which has done well to a different degree.
He decided to move the record label to New Orleans in 1995, and he stayed there to continue expanding his company. He has since recorded a series of albums, each of which has experienced varying levels of success. Two of the more well-known albums released during this time are Mr. Ice Cream Man and Ghetto D. The rapper's most renowned song, 'Make 'Em Say Uhh!,' can be found on the album Ghetto D, which makes it noteworthy. Ghetto D got triple platinum certification because it sold more than 260,000 copies in its first week.
Master P's eighth studio album, Game Face, was released in 2001. He released his eleventh studio album in 2004. Master P and his son Lil Romeo founded the independent record label Guitar Music in 2005, and at the same time, they produced an album honoring those who had died as a result of Hurricane Katrina. Their collaborative studio album was released in 2007, and 32,000 copies were sold all over the world as a result.
After then, Master P collaborated with other musicians, made songs, went on tour, and carried on with the yearly production of mixtapes. The sixth mixtape he released in January 2017 was made in association with his band, No Limit Boys.
Personal Life
Master P married Sonya Miller in 1989. They have seven children together. The rapper has 31 properties across the country, 13 cars, and 45 prosperous enterprises, according to Miller's divorce suit from 2014. She added that Master P was valued at $350 million during the height of his empire and that No Limit Records is worth $136 million based on its own audit. She asked for 40% of his fortune. The divorce was ultimately formalized in 2014 under undefined conditions.
Master P helps underserved communities through the work of his own organizations, the P Miller Youth Centers and the P Miller Food Foundation for the Homeless.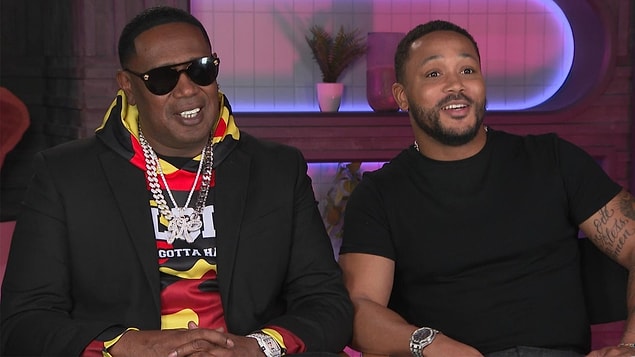 Master P Net Worth
Master P is a fantastic figure with a remarkable career in the music business. Throughout his career, which began in the early 1990s, he has won significant praise and accumulated tons of money from his 15 albums.
His albums and singles have enjoyed tremendous commercial success on many occasions. He has enjoyed some success as an entrepreneur and businessman, and those earnings contribute to his total net worth day by day. Overall, Master P's current net worth is $210 million.
Master P is also a large owner with a massive collection of automobiles. He possesses some of the most luxurious cars that one could only hope to own. Master P owns a Lamborghini, an Aston Martin, a Ferrari, a Mercedes Maybach, and a few other luxury vehicles.