News
Keanu Reeves' Crime Thriller Movie 'Siberia' of 2018 Hits Netflix in March
Keanu Reeves' Crime Thriller Movie 'Siberia' of 2018 Hits Netflix in March
The crime action thriller 'Siberia,' starring Keanu Reeves, is set to premiere on Netflix in March. It's the story of a diamond trader's partner going missing and his search for him taking him to the furthest reaches of Siberia.
'Siberia' Release Date
'Siberia' joins the roster of films and series for release on Netflix on March 1st, so you only have a few days of waiting.
'Siberia' Trailer
Netflix has dropped the trailer of the movie and it's available on Netflix official, YouTube and other streaming platforms. We also made it available for you, just click the button below and enjoy browsing the scenes.
Siberia Official Trailer (2018) - Keanu Reeves
'Siberia' Storyline
A diamond salesman from the United States travels to Russia to offer rare blue stones of dubious origin. As the deal goes apart, he develops an obsession with the owner of a Russian cafe in a small Siberian hamlet.
As their love grows, so does his entanglement in the dangerous world of diamonds, from which he is unable to escape. Both collide as the American guy tries hard to find a way out of a world with no way out.
'Siberia' Cast and Production
'Siberia' has Keanu Reeves, one of the best actors in Hollywood who made himself more popular in 'Matrix'. He plays the lead role Lucas Hill, an American diamond merchant who tries to sell rare diamonds in Russia.
Other cast members are Ana Ularu as Katya, Pasha D. Lychnikoff as Boris Volkov, Molly Ringwald as Gabby Hill, Rafael Petardi as Pavel, Aleks Paunovic as Yefrem, Boris Gulyarin as Pyotr, Ashley St. George as Christa, and Taran Vitt as Lio.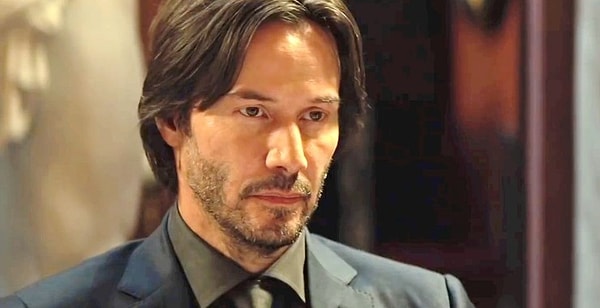 Matthew Ross is directing the film from a screenplay by Scott B. Smith. Under their respective brands of Company Films and Summerstorm Productions, Stephen Hamel, Reeves, and Gabriela Bacher will produce the film.
In May of 2017, production began. Some sequences were shot in Saint Petersburg, while others were shot in Manitoba, Canada, namely in the small communities of Cooks Creek and Marquette.
How do you find 'Siberia' included in your bucket list of must-watch movies on Netflix? Let us know in the comment section below.
Scroll Down for Comments and Reactions