Just in case You Missed It: Everything You Need to Know About Hulu's 'Hotties' Season One
News
>
Just in case You Missed It: Everything You Need to Know About Hulu's 'Hotties' Season One
Hulu has a licensed dating-food competition show, Hotties, with the host Jade Catta-Preta of E! 's The Soup, American Housewife, and ABC'S Manhattan Love Story. 
Jade is known for her hilarious jokes and comic timing; she undoubtedly delivers exciting commentary on the dates. The series has its contestants on blind dates, but in a twisty way- the way to anyone's heart is food. Not only will they go on dates, but they will have cooking competitions with other couples.
'Hotties' Season One: Plot summary
With food trucks in the desert heat, each thirty-minute episode of Hotties follows two pairs of beautiful singles preparing a meal and choking down intense spicy meal challenges. 
The challenge is followed by a bid to proceed to the dating process with a cash price of $2500 per couple; they can also choose to divide the cash, walk away and never meet again. 
Will they beat the heat alongside the extremely spicy food? It's a mess worth watching.
Who are the Show Creators and Cast?
Bruce Klassen, Suzanne Rauscher, and Sandy Varo serve as the chief producers for Bright Spot Content, alongside Cam Frierson as the co-chief producer. The hotties include Nicholas Lee, Dean Lin, Katie O'meara, Patrice Hodge, Chardae Heim, and Laith Faraj. 
'Hotties has all the right ingredients from the hot summer dates and hot food. Jade's intelligently funny's delivery perfectly matches all the wild moments in our laugh-out-loud show,' said Bright Spot Content's CEO, Sandy Varo Jarell. 
'I'm happy to be hosting this spicy date! We all need a fun distraction, so rush to Hulu for hot treats,' Jade C-Preta, added.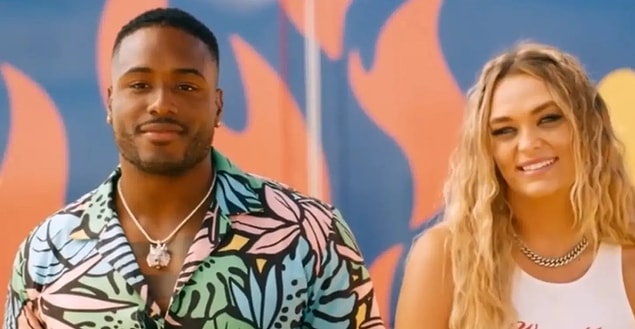 Where to Watch Season One of 'Hotties'
The first season of Hotties launched on August 16th, exclusively on Hulu, with ten amazing episodes. They include:
Episode 1: Hot & Spicy Balls 
Episode 2: Sausage Party 
Episode 3: Light My Cherries 
Episode 4: Jerk'd Chicken 
Episode 5: Take Out Make Out 
Episode 6: Kim-Chee-Ky 
Episode 7: Smother Me 
Episode 8: Kiss Kabobs
Episode 9: Thai Me Up 
Episode 10: Chicken Strippers
Hulu subscribers can conveniently access the episodes to their satisfaction. The streamer has also unveiled the official trailer via its main YouTube Channel for more descriptions regarding the series. 
For the twitter-lovers, there's a 1-minute, 57-second trailer for you via Hulu's primary Twitter account.
It's barely a week since season one landed, and it has lived up to its fans' anticipations. 
They are overly interested in knowing more about the characters from the loads of questions we receive. We promise to dig further about the cast and respond appropriately.