It's Throwback Thursday! Two Decades Since its Debut, 'Brown Sugar' (2002) is Available on Peacock
News
>
It's Throwback Thursday! Two Decades Since its Debut, 'Brown Sugar' (2002) is Available on Peacock
If you happened to marry your childhood down-the-street friend, you're lucky. If not, you can still watch love unfold between lifelong friends in the old school rom-com film Brown Sugar, starring Sanaa Lathan as Sidney and Taye Diggs as Andre 'Dre'.
The Storyline
The two childhood friends bonded over their passion for hip-hop, where a hip-hop jam on a New York street corner launched their careers. Fifteen years down the line, Sidney is the editor-in-chief of the hip hop magazine XXL, while Dre is an A&R for Millennium Records. 
Though established in their relationships, Sidney and Dre discover their feelings for each other are more than platonic. That begs the question, are they willing to break their seemingly perfect partnerships to be with each other.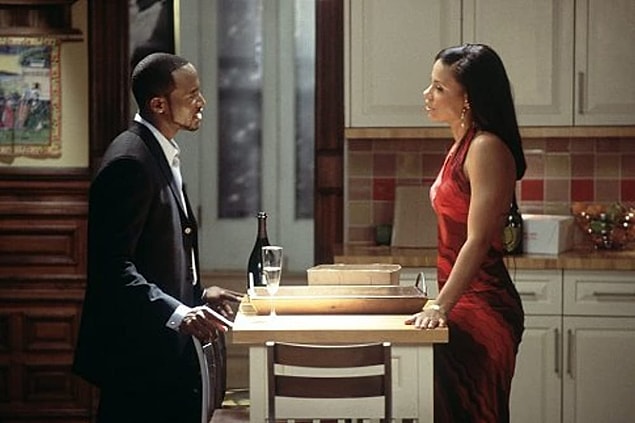 Who Else Casts?
Apart from Lathan and Diggs, the movie features an all-star prominent cast consisting of Nicole Ari Parker as Reese Marie Wiggam Ellis, Dre's fiancé, Boris Kodjoe as Kelby Dawson, Sidney's boyfriend, Queen Latifah as Francine, Sidney's cousin, Mos Def as Christopher Anto 'Cavi' Vichon and Wendell Pierce as Simon, Dre's boss.
Other supporting casts include Marc John Jefferies as Young Dre, Aaliyah Hill as young Sidney, Venida Evans as Aunt Betty, Reggi Wyns as Ten and Erik Weiner as Ren.
How does the Movie Rate?
Brown Sugar brags its awesome ratings comprising 66% on the Tomatometer and an audience score of 90%, 64% on IMDb and an audience likeability of 81%.
Critics' consensus dictates, 'Though predictable and possibly too sweet, Brown Sugar is charming, well-acted and smarter than typical rom-com fare.'
There you have it! Your typical TBT film.