News
Everything you Need to Know about Apple TV Plus's 'Surfside Girls'
Everything you Need to Know about Apple TV Plus's 'Surfside Girls'
Apple TV+ has topped up its kids' content summer lineup with multiple shows to ensure the young ones never have the reason to miss school. 
Surfside Girls is the most recent piece from the streaming platform after Best Foot Forward and Amber Brown, setting a perfect summer ending.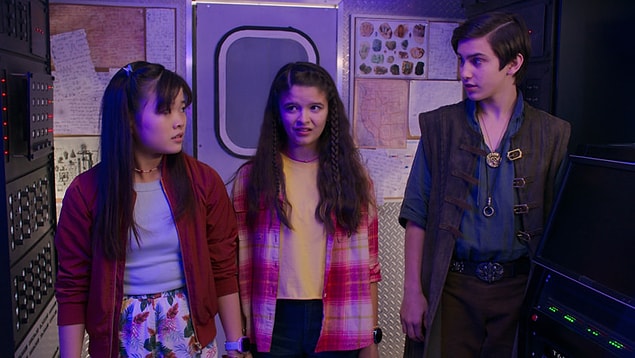 What's 'Surfside Girls' About?
The kids and family show is an adaptation of Kim Dwinell's IDW graphic book series of the same title, revolving around beachside best friends, Jade and Sam. 
The pair realizes their sleepy beach town of California might not be as sleepy as they imagined. They engage in unfolding supernatural puzzles with the assistance of ghost pirate Remi. 
Jade and Sam put together their wisdom of unfolding these mysteries and opposites powers of imagination hidden under their beach town. 
The trailer from Apple TV Plus' main YouTube Channel showcases how the duo's thinking towards the world varies from each other's while making them the best combination for unfolding Surfside mysteries. 
We also glimpse their watery explorations, events connected to the ghost, and the treasure that brings them together in the mission.
Who are 'Surfside Girls' Creators and Cast?
May Chan, a WGA Award champion, wrote, co-developed, and produced Surfside Girls alongside Julie Sagalowsky Diaz and Alex Diaz of What's Up Warthogs and The Shannara Chronicles. Other chief producers include Jeff Brustom, Paul Davidson, Lydia Antonini, American Young of Legacies, Roswell and New Mexico, and Paul Stupin. May Han is also a co-creator of the show.
Other novels incorporated in Apple TV Plus' Surfside Girls are The Science of Surfing and Surfside Girls: The Mystery at the Old Rancho.
The upcoming show stars Sonita Henry (Dr. Pfeiffer), Adan Maverick Carcaño (Petey), Catia Ojeda (Monica), Job Vargas (Bob), and Spencer Hermes-Rebello of Troppo (Remi). It also has Miya Cech of Rim of the World (Jade), and YaYa Gosselin of We Can be Heroes (Sam) in the leading roles.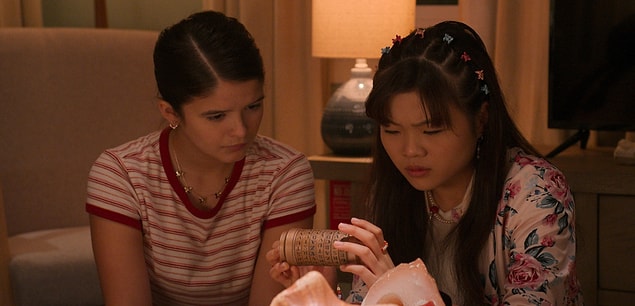 'Surfside Girls' Release Date
The upcoming series arrives on our screens on Friday, August 19th, exclusively on Apple TV+. We are yet to be sure how the ten episodes will land, but they're more likely to be launched at once like most Apple TV Plus kids and teens films. 
The streamer has taken the premiere news to its primary Twitter page, accompanied by a 1-minute, 29-second trailer for more descriptions of the series. Fans can watch the official trailer from Apple TV Plus, YouTube Channel; the choice is yours.
Scroll Down for Comments and Reactions