News
Drake and 21 Savage Drop New Album 'Her Loss'
Drake and 21 Savage Drop New Album 'Her Loss'
Drake and 21 Savage have released their joint album 'Her Loss' today after an initial delay.
The project was first intended to be released on 28th October but got delayed due to producer Noah '40' Shebib becoming ill with coronavirus when he was adding the final touches to the album's mixing and mastering.
The duo announced the album would drop in Drake's most recent music video, for the song 'Jimmy Crooks' from his latest album, 'Honestly, Nevermind.'
With 21 Savage lurking in the background of the video, a message appeared on screen to viewers after Drake finished his verse on the song, which revealed the friends were dropping the album.
The new album consists of 16 tracks in length, with producers featured on tracks including the likes of Lil Yachty, Wheezy, Metro Boomin, Tay Keith as well as others.
Apart from Drizzy and Savage, only one other rapper makes an appearance on the project in the shape of Travis Scott.
Scott raps on a song called 'Pussy & Millions' alongside the duo.
Another track, titled 'Circo Loco' features a sample of Daft Punk's famous hit 'One More Time,' and is perhaps the standout track of the album.
Drake, 21 Savage - Circo Loco (Official Audio)
The project has been received well by critics so far, with Billboard's review stating that Drake has 'used this album as the chance to reassert himself as the top dog on the rap food chain once again.'
'With Her Loss serving as a stark reminder for fans who may have been distracted by his dance-leaning Honestly, Nevermind album from earlier this year that he is not to be played with,' Billboard stated.
The album artwork features a close up photograph of a woman's face, who dons a band aid on one cheek as well as big eyelashes while her smile reveals two gold fronts on her teeth.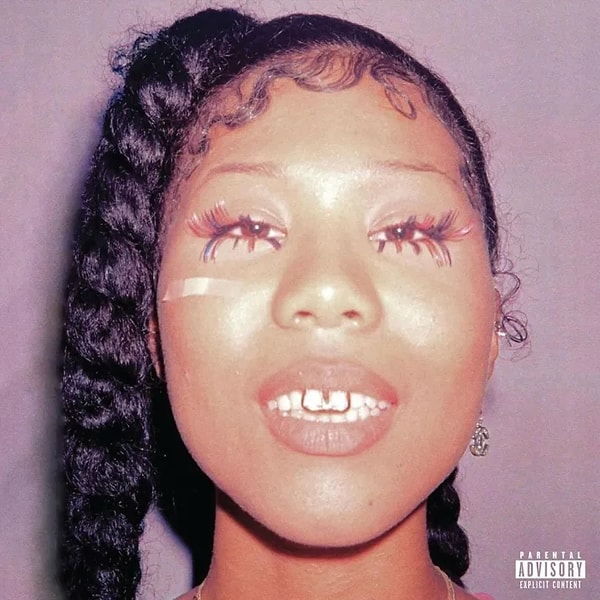 According to XXL Magazine, the girl is a model and dancer named Qui Yasuka, or Suki Baby on social media.
The dancer is also active on OnlyFans while she also streams on the Twitch platform.
According to the report, Yasuka is also a 3D designer who has recently returned to college.
Drake and the British born Savage have collaborated on a number of occasions in recent years.
21 appeared on Drake's 'Knife Talk' track previously while Drizzy featured on 'Mr. Right Now' from Savage's collab album with Metro Boomin, titled 'Savage Mode II.'
Before today, Drake's latest album was 'Honestly, Nevermind,' a house influenced project released earlier this year.
The album became the Toronto rapper's 11th No.1 album on the Billboard 200 music charts.
21 Savage last released an album solo in 2018.
21's 'I Am>I Was' was that project although he released Savage Mode II with Metro in 2020.
Scroll Down for Comments and Reactions