Catherine Tate's 'Hard Cell' Debuts On Netflix: Release Date, Cast, And More
News
>
Catherine Tate's 'Hard Cell' Debuts On Netflix: Release Date, Cast, And More
'Hard Cell' is a mockumentary series created by a British comedian Catherine Tate who also plays multiple characters in a prison.
Catherine Tate, the star of 'Doctor Who,' is teaming up with Netflix to produce her debut series. The series will portray a story of a women's prison in a mockumentary format.
Catherine Tate, who is well known for her sketch show The Catherine Tate Show, wrote, directed, and starred in 'Hard Cell,' as well as portraying many roles in the series, six to be exact.
When Will 'Hard Cell' Be Aired On Netflix?
'Hard Cell' will premiere on Netflix worldwide on Tuesday, April 12th, 2022, with a total of six episodes. The first look at the upcoming six-part sitcom from Netflix and Tate has been released. A trailer for the film can be seen below.
What Is 'Hard Cell' About?
'Tate plays a variety of roles while a documentary team follows the inmates and employees at HMP Woodsley, documenting the penitentiary system at its most cruel and hilarious.'
Christian Brassington (Poldark) will play Dean; Niky Wardley (Call the Midwife) will play Anastasia; Lorna Brown (Devils) will play Cal; Caroline Harding (Coronation Street) will play Sal; Jola Olajide (The Power) will play Charlee; and Duncan Wisbey (Close to the Enemy) will play Martin.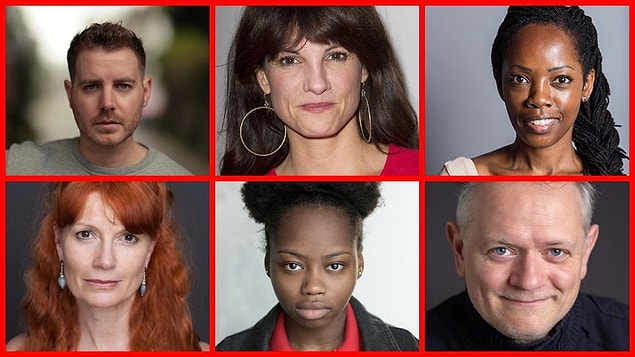 Catherine Tate, who will play many characters in the six-part series, is the main cast member in 'Hard Cell'. Here are the characters she's portraying in the series according to Netflix:
LAURA is HMP Woldsley's governor. A self-styled prison reformer convinced staging musicals will provide a platform for her belief that creativity leads to rehabilitation. Her detractors would describe her as a 'bleeding heart liberal in kitten heels', a description she wouldn't hate.
ROS is a popular, outgoing inmate who looks up to her mother. Suds, her prison wife, loves her penpal boyfriend Sebastian, but is actually washing him for all he's worth. What? It's not her fault that people have such a high level of faith in her.
ANGE is a timid first timer. Her meekness made her easy prey as she struggled to adapt to her new surroundings. Despite her tragedy, she overcomes her anxieties, settles in, and even discovers her jail walk, as she lives by her slogan 'People are inherently nice.'
BIG VIV is scary, and both inmates and convicts are afraid of it. She's violent, unpredictable, and her happy place is singing — everything you'd want in a cellmate. Vivienne develops a fascination for theater as she becomes involved with the musical, a loyal fan of the Kardashians with whom she identifies intimately.
MARCO is a guard from Essex. He's already made it to the final 32 on Love Island, so he has nothing to prove. He cares more about his appearance than he does about his job, which he only got since it allows him to get to work without changing tubes.
ANNE MARIE is Ros' mother. An ex-con who comes to see her daughter whenever she runs out of money. She takes full advantage of her daughter's unconditional love, contemptuous and sarcastic.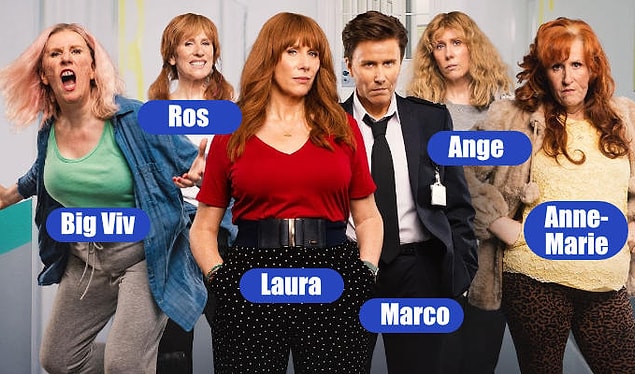 Who Are The Showrunners For 'Hard Cell'?
'Hard Cell' is produced by Argonon-backed Leopard Pictures, which is behind Mackenzie Crook's BBC show Worzel Gummidge.
Are you looking forward to the arrival of this mockumentary series 'Hard Cell' on Netflix on April 12th? Let us know in the comments below.