News
'Black Panther: Wakanda Forever' Trailer Teases The Next Black Panther
'Black Panther: Wakanda Forever' Trailer Teases The Next Black Panther
Marvel Entertainment released an emotional and heartfelt trailer for the hotly anticipated Black Panther sequel on Monday, October 3 2022, sending fans into a frenzy as they speculate who the new Black Panther could be. 
The trailer begins by paying tribute to Chadwick Boseman, who was meant to reprise his role as T'Challa but sadly passed away on August 2020 after battling colon cancer. 
Ryan Coogler, the director of Black Panther: Wakanda Forever, said that filming without Boseman was the most challenging thing he had to endure in his career.
'Black Panther 2' Cast Members
The video features some casts who will reprise their roles in the sequel, including Letitia Wright, Angela Bassett, Lupita Nyong'o, Winston Duke and Danai Gurira, as Shuri, Ramonda (Queen Mother), Nakia, M'Baku and Okoye, respectively.
We also see glimpses of a mutant being, Namor, depicted by Tenoch Huerta, the leader of an ancient underwater kingdom called Talokan. Namor is the movie's antagonist as he threatens a war that could see the end of Wakanda. 
Martin Freeman also returns in the sequel as CIA agent Everett Ross. 
Dominique Thorne is new to the Black Panther franchise and will make her MCU debut as Riri Williams/Ironheart. Other new casts include Mabel Cadena, who plays Namor's cousin Namora and Alex Livinalli, who portrays Attuma, a Talokan warrior. 
Kamaru Usman and Richard Schiff also star in undisclosed roles.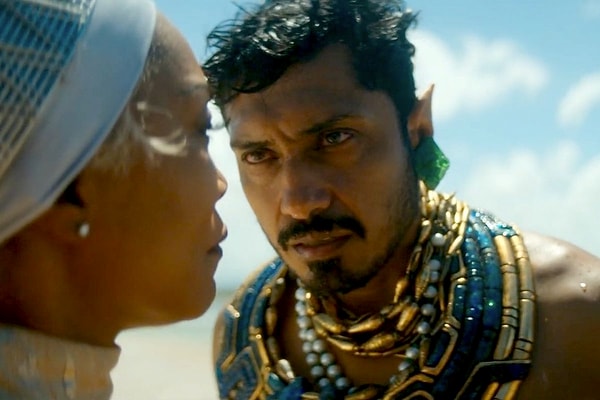 'Black Panther: Wakanda Forever' Storyline
One thing we know from the trailer is that Wakanda heroes will reunite to defend their kingdom against invasion by the Talokans. The Wakandans, aided by agent Ross and War Dog, Nakia, will fight to take down King Namor and forge a new path for their kingdom.
Kevin Feige, one of the film's producers, mentioned that the sequel could explore Wakanda's history, so we should expect some historical flashbacks. 
The movie gave a full look at the next Black Panther. Though masked, everyone guesses that Letitia Wright's Shuri will be stepping into the shoes of Boseman's iconic role. 
Thankfully, Marvel Studios had no plans to recast T'Challa after the untimely demise of Boseman. 'There's only one Chadwick, and he's not with us. Our king sadly has died in real life, not just in fiction,' mentioned Victoria Alonso, Marvel Studios' EVP.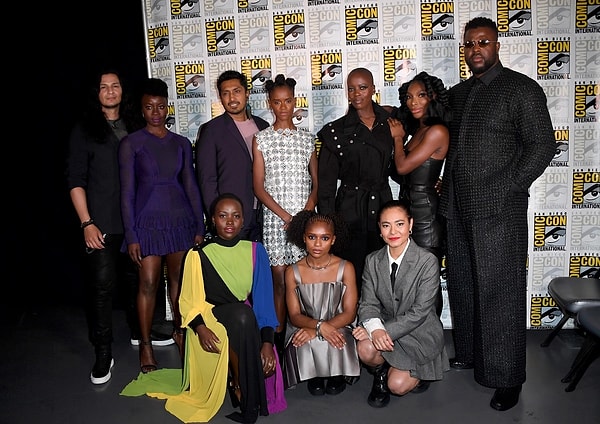 'Black Panther: Wakanda Forever' Release Date
Black Panhter 2 finally premieres in theaters on Frday November 11 2022. Get ready to grab your tickets.
Scroll Down for Comments and Reactions