News
30+ Best Words to Start Wordle (Updated Word List)
30+ Best Words to Start Wordle (Updated Word List)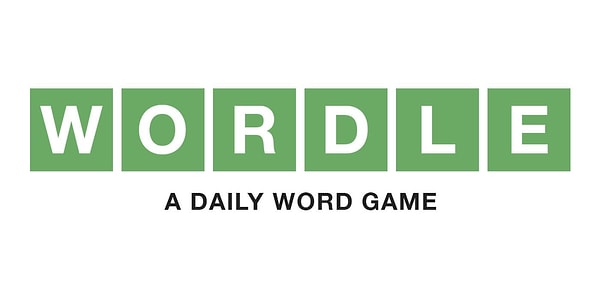 Wordle is a compelling game that gained popularity around December 2021, two months after its official launch in October. Initially having only 90 players in October, the users ballooned to a whopping 300,000 in record time as the "word" got around.
And if you are wondering why it's called Wordle, it was actually named afer the software wizard who invented it: Mr. Josh Wardle. Wardle created Wordle as gift of love for his partner, who, like him, was obsessed with word games. 
For the uninitiated, Wordle is an online word game that can only be played once a day. You must guess the hidden word with your only clue being that it is a five-letter word. You are allowed six attempts to guess the word and the color of each tile will change to show how close your guess was to the word. Getting the correct letter and letter placement means lesser attempts. Basically, it's a game of chance, with the strategy of Mastermind (the game) whilst testing the strength of your vocabulary.
Are there any tricks and tips to win Wordle?
There are certain tricks to make better first-word guesses. This of course kind of beats the purpose of the game, but you will eventually find out for yourself anyway if you play the game long enough, so it's not really cheating. For the word game purists, now is the time to look away and there is no need to read any further.
For the curious, however, here are some obvious and not so obvious tips:
Your initial gambit is the most crucial- it will either set you on the shortest path to guessing the hidden word or it will be the first in a succession of frustrating misses. Try to make your first attempt contain three vowels- it greatly narrows down possible word options for your second guess in case you misfire. 
Now, a programmer and game designer named Tyler Glaiel spent considerable time trying to figure out the best starting word for the game and came up with the mathematically optimal first guess- "roate" an obsolete spelling of "rote."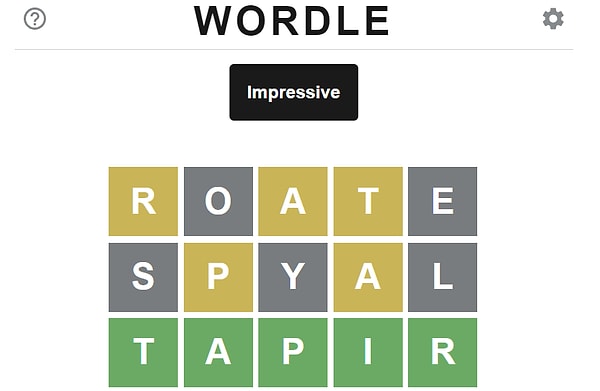 For good reason. The word ROATE does use 3 out of the 5 vowels which are used in most words. 
Another techie, by the name of Bertrand Fan, also ran analytics on the back end of Wordle and found that the most popular words are: SOARE, SAREE, SEARE, STARE, ROATE.
In addition, if we analyze the words used in Wheel of Fortune,%20Despite%20being%20the%20most,because%20they%20are%20common%20letters.) one of the world's longest-running word guessing games, the most frequently used letters by contestants are:
C at 64.6%

M at 59.9%

D at 57.9%

A 48.3%.
Survey Says!
According to the News Observer, they ran a survey about the most popular words players used to start wordle.
These are the results of that survey:
Top Five Words:
ADIEU, ARISE, AROSE, AUDIO, SOARE
And the other top choices in alphabetical order:
A
ABOUT, AEONS, AISLE, ALIEN, ALIVE, ALONE, APPLE, ATONE, AUGER
B
BACON, BEACH, BEAUS, BOATS, BREAD
C
CANOE, CLEAN, CLEAR, COATS, COULD, CREAM
D
DATES, DINER
F
FENCE, FIGHT, FIRST
G
GREAT
H
HASTE, HASTY, HEART, HEATS, HORNS, HORSE, HOUSE
I
IDEAS, INERT, IRATE
L
LEARN
M
MARNE, MATCH, MOUNT
O
OPERA, ORATE, OUIJA, OURIE
P
PARTY, PEALS, PIANO, PLACE, POINT
Q
QUEST, QUIET
R
RAISE, RATES, READS, RENTS, ROAST, ROATE
S
SAINT, SLATE, SMILE, SNARE, SPEAR, SPICY, STAIN, STALE, STARE, START, STEAD, STEAL, STORE, SWEAT
T
TASER, TEACH, TEARS, THERE, THINS, THOSE, TRACE, TRADE, TRAIL, TRAIN, TRASH
U
UNTIL
W
WATER, WEARY, WEIRD, WORLD
Y
YUKON, YUPPY
Additional guides:
Scroll Down for Comments and Reactions