Arturo The Polar Bear Died In The Zoo After 30 Unhappy Years
The polar bear Arturo, who spent his last 23 years in a concrete space where the temperature reached up to 40 degree Celsius and was named as the saddest polar bear for this reason, died due to blood circulation problems at the age of 30. Arturo lost his only polar bear friend Pelusa due to cancer 4 years ago and he was experiencing an increase in psychological problems because of the loss. Animal right activists wanted to move Arturo to a colder zoo, but he was not allowed to leave Argentina because of the authorities...
Arturo is a polar bear. This means his body was evolved for living in very cold weather, moving freely and swimming in the ocean. The vital enzymes in his body were also evolved to work in the temperature range of the north pole.
Instead, he was forced to live in a place with 40 degrees Celsius weather.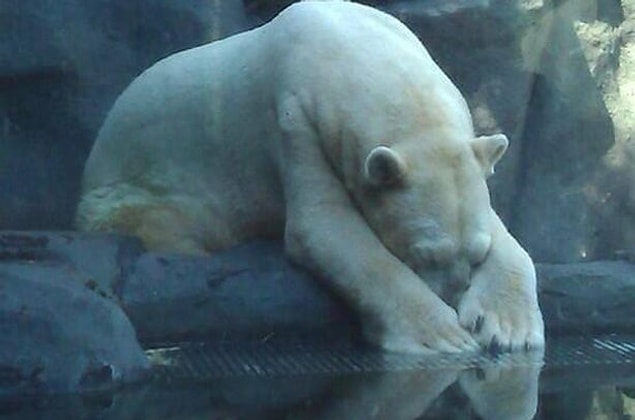 According to the news, Arturo not only did spend his life alone in a zoo, but he was also tortured by the 40 degrees Celsius weather.
For this reason, animal right activists named Arturo as 'the saddest animal on earth' and petitioned to move him to another zoo in Canada. Assiniboine Park Zoo, the place where the animal activists wanted to move Arturo, was a little bigger and colder but it was still not his natural habitat.
In Arturo's cage, there was a pool, which was only 50 centimeters deep, for it to cool down. Arturo's living space was mostly made out of concrete and could reach over 40 degrees Celsius in Argentina's climate.
It was stated that Arturo acted like a zombie and showed the behaviors polar bears engage in under stress. Arturo was losing his mind because of the extremely hot weather...
After 30 years of unhappiness, his only life was taken away from him.
To tell you the truth, Arturo was the money maker in a zoo with thousands of tourists visiting every year....
He was not allowed to leave Argentina.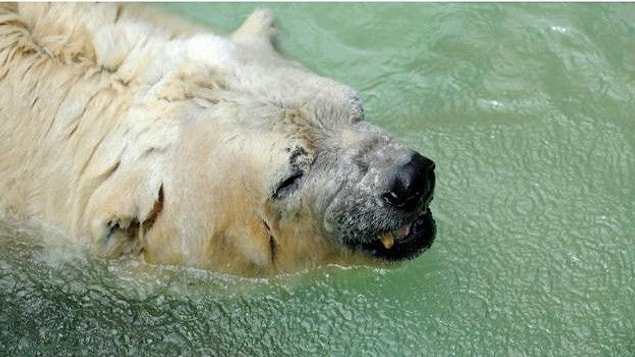 The authorities opposed the idea of moving Arturo to a zoo in Canada reasoning that he would not survive the required anesthesia to travel 15,000 kilometers.
Arturo was known as the only polar bear in Argentina after Winner died during a heat wave in 2012.
We ask authorities to end the animal imprisonments right now. We don't want any more animals suffering or being tortured in small living spaces out of their natural habitats. Animals belong in their own habitats and they deserve to live happily.
Share this for support. Raise your voice by not visiting any zoos.