Arcade Fire's 2022 Return Proves They Are An Exceptional Legacy Act
Without Arcade Fire, indie rock would not be in the state it is in today. The only band grounded yet experimental enough to truly take up the helm set up by Radiohead, these Canadians shaped modern indie with their first three critically-acclaimed releases. After dabbling in dance beats on their mid-2010s records, WE is billed as a comeback of sorts, and while it doesn't rise to the heights of those first three, it is an enjoyable reminder of why the band is still vital.
"Suite" Dreams Are Made of This
The first thing to notice about WE is its massively stretched-out pacing, thanks to each track (save for the final album-titled song) represented as a multi-part suite. The suites have different sounds across each part, especially the first single highlight, 'The Lightning I & II.' Before this track, we get two other suites with much less cathartic power than 'The Ligthning' and the other pre-release track, "Unconditional I (Lookout Kid)." The second track, 'Age of Anxiety II (Rabbit Hole),' even has the same dance beats that the band was allegedly leaving behind, according to the surrounding narrative. While the other tracks certainly have that special Arcade Fire quality to them, it's unfortunate that they didn't pack the punch of the very first taste of the record.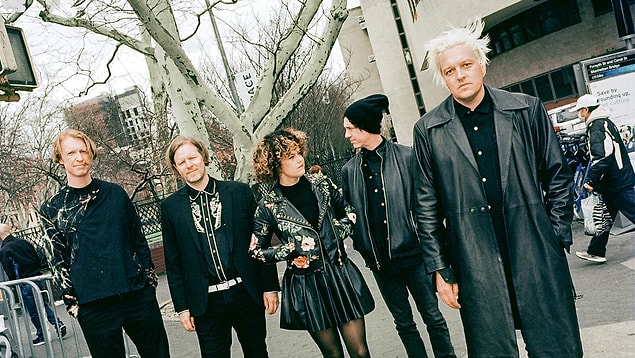 The Verdict on 'WE'
Carried by the clear hit songs released prior to the full album, WE is exactly equal to the sum of its parts. While this sadly means that only two-thirds of the album stays as enrapturing as intended, the rest is hardly something to ignore. With repeated listens, the songwriting takes shape out of the unnecessary suite formatting, and in particular, those more momentum-driven tracks reach a cathartic level that was definitely not reached on Everything Now, and while the comeback narrative may be a bit dramatic, everything here feels like a natural progression of a band that knows they are connected to a global audience.
Rating: 6/10
★★★★★★☆☆☆☆
Tracklist