News
Another 'Diehard' Star Passes Away: Clarence Gilyard Jr.
Another 'Diehard' Star Passes Away: Clarence Gilyard Jr.
The actor, author and professor Clarence Gilyard Jr. sadly passed away on Monday, November 28, 2022, at 66 years. 
The cause of death is yet to be determined, as stated by The University of Nevada, Las Vegas College of Fine Arts, where Gilyard Jr. taught screen and stage acting.
Tribute to Clarence Gilyard Jr.
The school's film chairperson, Heather Addison, issued a statement saying, 'Professor Gilyard was a beacon of light and strength for everyone around him at UNLV. He would always respond by saying he was 'Blessed' whenever we asked him how he was. We are the ones who are truly blessed to be his colleagues and students for many years. We love you and will miss you dearly, Professor G!'
Nancy J. Uscher, the dean of UNLV, added, 'His students were deeply inspired by him, as were all who knew him. He had many extraordinary talents and was extremely well-known in the university through his dedication to teaching and professional accomplishments.'
"His generosity of spirit was boundless. He was always ready to contribute to projects and performances however possible. We remember Clarence with joy and gratitude for all he contributed to the college of Fine Arts, the UNLV community and through his impressive personal achievements to the world."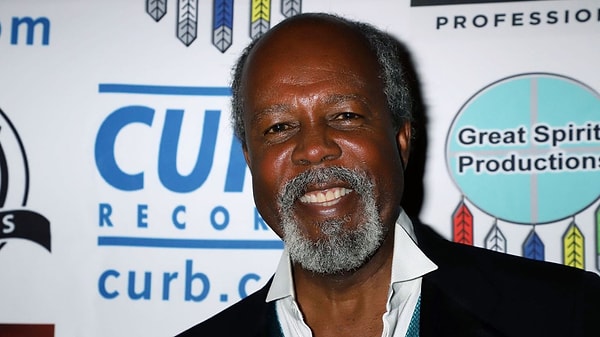 Clarence Gilyard Jr.'s Acting Career
Gilyard's acting career spanned more than three decades, having started in the late 70s. His major film roles in the 80s include Sundown in Tom Cruise's Top Gun (1986) and Theo in Bruce Willis' Diehard (1988), the computer whiz of the villain group headed by Hans Gruber (Alan Rickman).
Gilyard is another member of the original Diehard antagonist crew to pass away, succeeding Rickman, who died in 2016 and Alexander Godunov, who died in 1995. 
More of the actor's film credits include The Perfect Race (2019), Christmas on the Coast (2018), The Sector (2016), The Beast (2016), The Track (2016), A Matter of Faith (2014), From Above (2013), Little Monsters & Left Behind: The Movie (2000), Left Behind II: Tribulation Force (2002) and Karate Kid: Part III (1986). 
He also had recurring and guest-starring roles in the 1980s TV shows Diff'rent Strokes, The Fact of Life, 227, Simon & Simon, Riptide and the sixth season of CHiPS. 
He was recognized for starring in the 1990s action series Walker, Texas Ranger alongside Chuck Norris and the legal drama Matlock alongside Andy Griffith.
'Top Gun' (1986)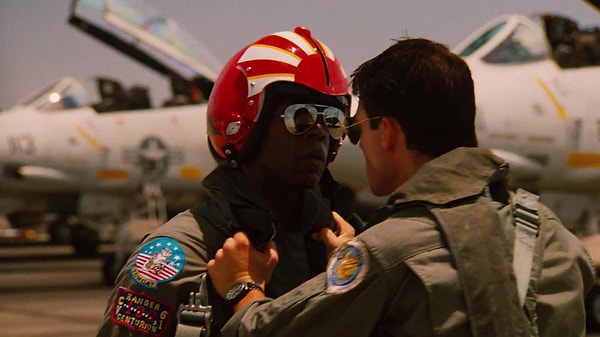 'Diehard' (1988)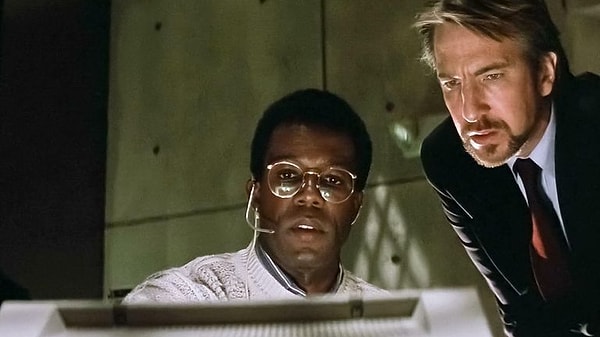 'Walker, Texas Ranger'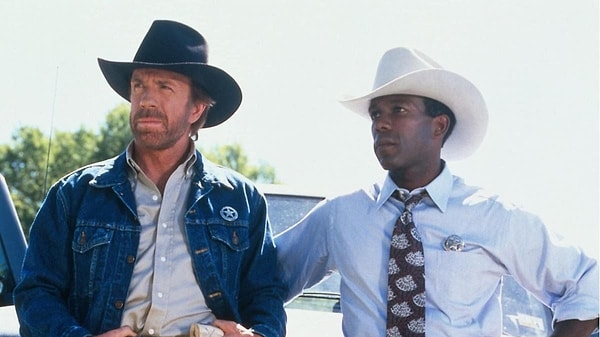 Scroll Down for Comments and Reactions