An Invisible Mirror House Is Enchanting The California Dessert
Doug Aitken is an artist known for stretching the terms 'site-specific' and 'land art' to their fullest. His new design in Palm Springs made many creators travel to the inaugural Desert X art biennial in California.
Doug Aitken made his name as one of the US's most prolific artists by submerging sculptures into the Pacific Ocean, sending a train across the country to display original art by several interdisciplinary artists, and drilling a hole 700-feet into the ground in Inhotim, Brazil, to magnify the sound of the Earth's core.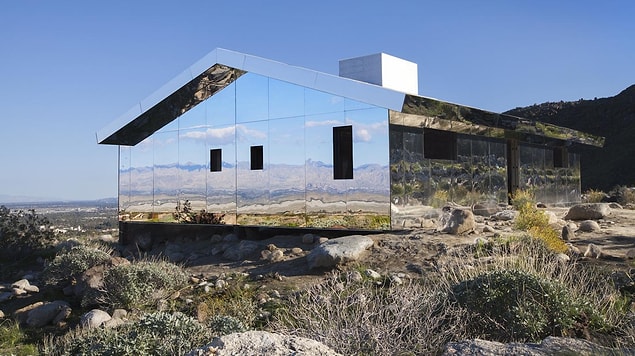 The Desert X event, co-directed by Ed Ruscha, housed large-scale installations by 16 different artists, including Aitken.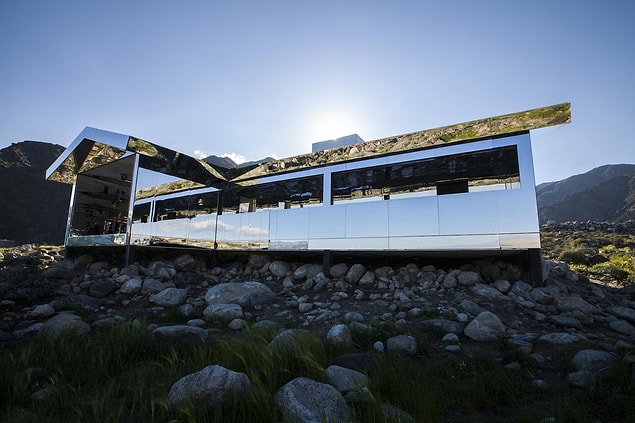 Aitken's career has been so largely based on the experiential ways he can manipulate nature. Part of Desert X's mission statement includes French playwright Honoré de Balzac's quote, 'The desert is god without men.' Aitken wants viewers of his most recent work, Mirage, to be reminded of this isolating vastness. The installation forces viewers to see the intense splendor of their surroundings by enclosing them in the landscape, while also trapping them in a caricature of suburbia. Through this duality, Aitken pokes a hole in the overly-romanticized vision of the West, while still allowing the viewer to marvel at California's beauty.
"It's interesting what you see out here in the Palm Springs area, and it's a celebration of modernism and these seminal architects. I wasn't interested in that at all. I wanted to have this banality."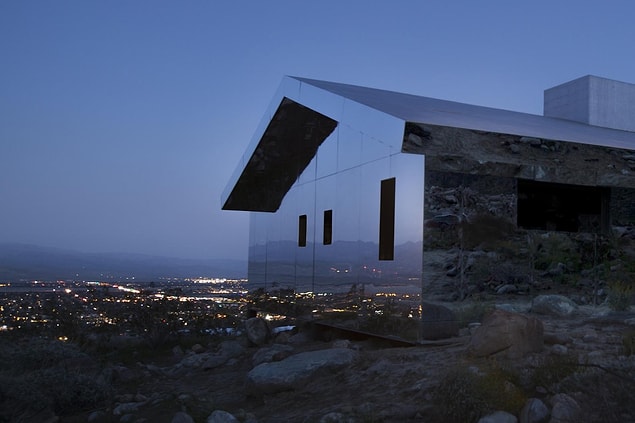 "I wanted to take an ordinary form and drain the blood out of it, so that it had no story, no texture, no people, no occupants."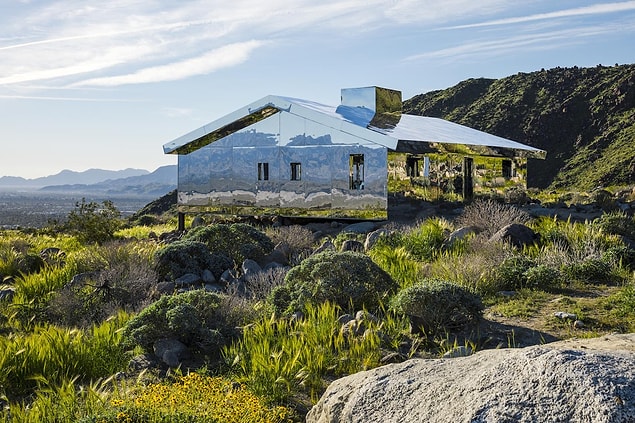 "There's this kind of sense that you move west to create a new future. The sun sets in the west, it seems like a space of infinite possibility. It's manifest destiny."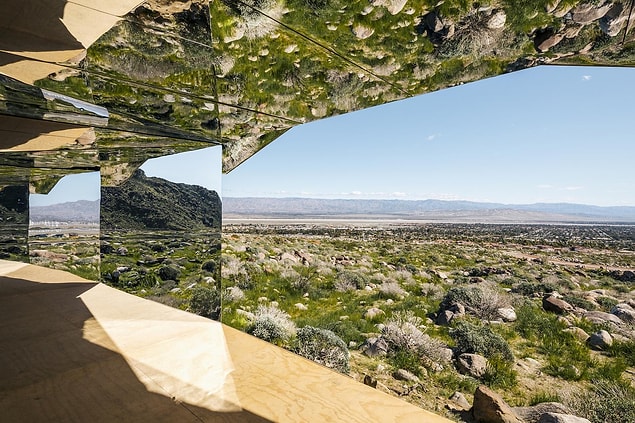 "I think we're at a crossroads right now as far as where art can go. There's a lot of branches in the crossroads."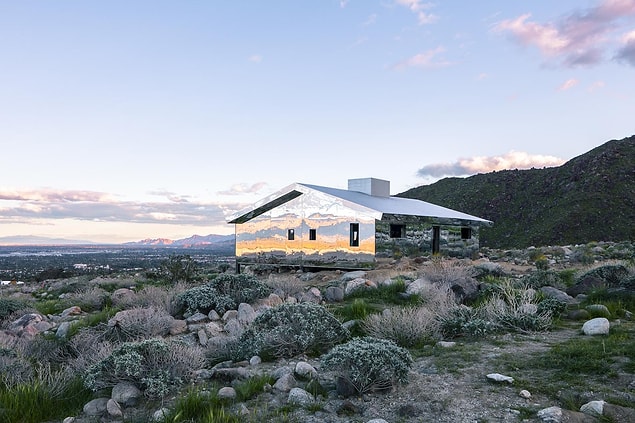 "We live in this continuous tension and harmony between the natural systems and the artificial systems we create."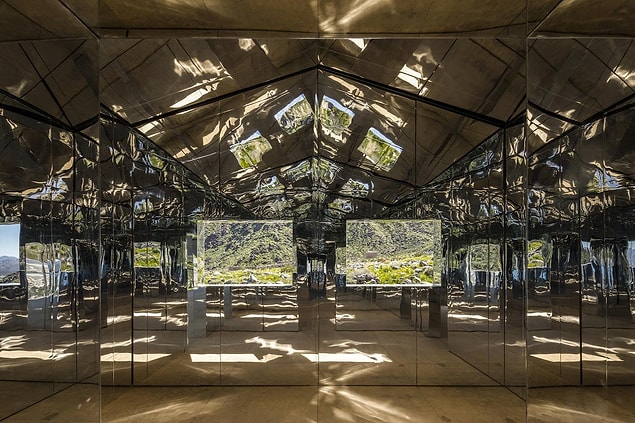 "That dichotomy is something I think about a lot. It's like, your bedroom has an air conditioner set at 62 degrees. Then it's 75 outside. So when we talk about things like virtual reality, I find that quite boring..."
"...I find that quite boring compared to reality and what we're living with in a tactile, physical world. I think that's incredible."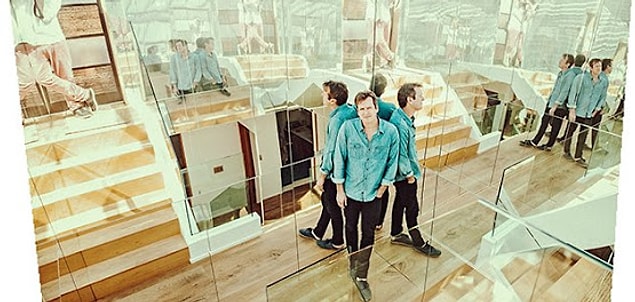 "The idea that we can keep creating synthetic realities is taking us away from the one we actually have."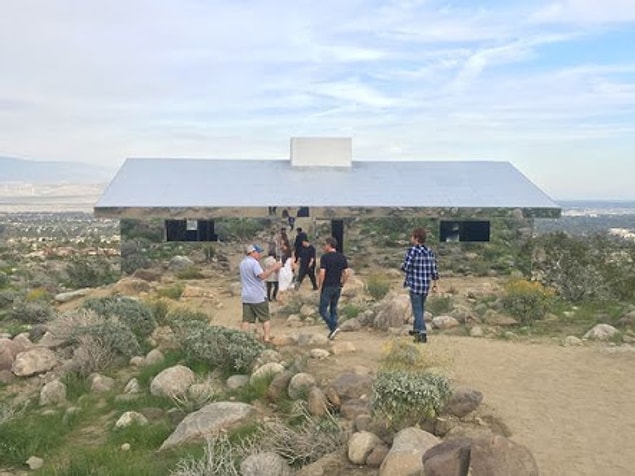 Mirage is on view as part of Desert X until April 30.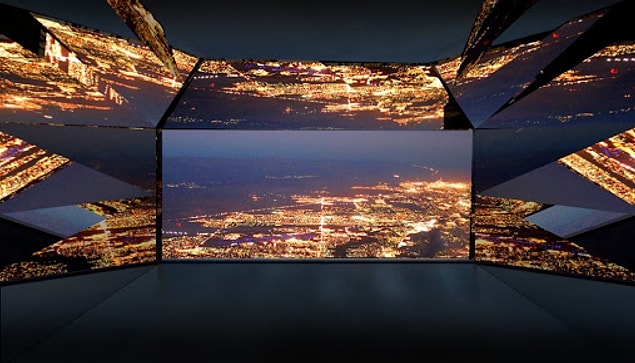 And it will remain open after the exhibition closes, until October 31, 2017.