8 Year Old Boy With Massive Head Tumors Defies All The Bullies Calling Him "A Monster!"
News
>
8 Year Old Boy With Massive Head Tumors Defies All The Bullies Calling Him "A Monster!"
8-year-old Amare Stover was born with neurofibromatosis type one - a genetic disorder that causes tumors to develop all over his body - mainly on his face. His facial deformities got so serious that by the age of four, Amare had to be fitted with a permanent tracheotomy tube to prevent him choking to death as the tumors grew into his throat.
The growths have continued to ensnare his skull, leaving him blind in one eye and with learning difficulties.
Amare Stover was called a 'monster' by cruel bullies because he was born with neurofibromatosis type one (NF1).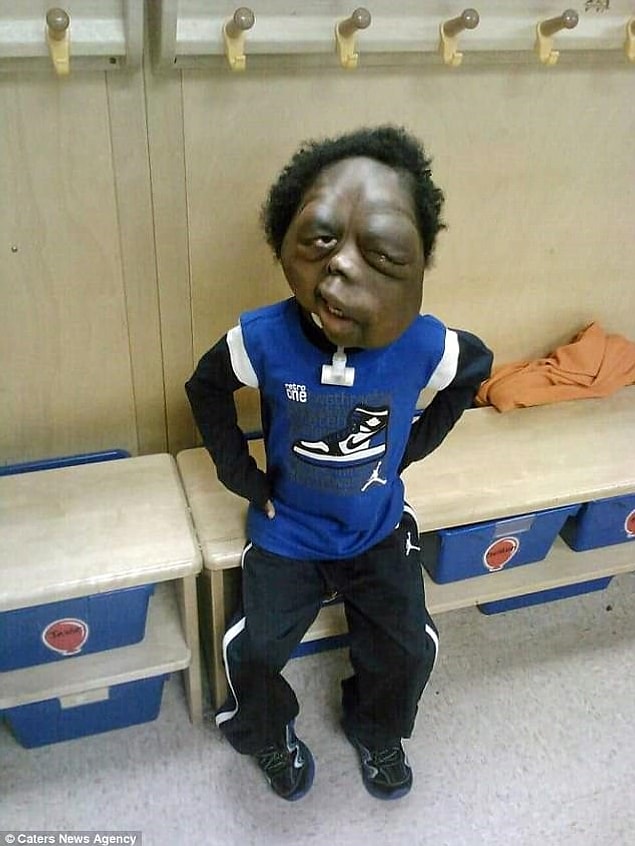 His mother Kandice Stover, 30, from Decatur, Alabama, says that her son battles stigmas everyday because of the genetic disorder.
When he was born, Amare's left eye was a little swollen. After taking him to the doctor, he was found to have glaucoma and NF1.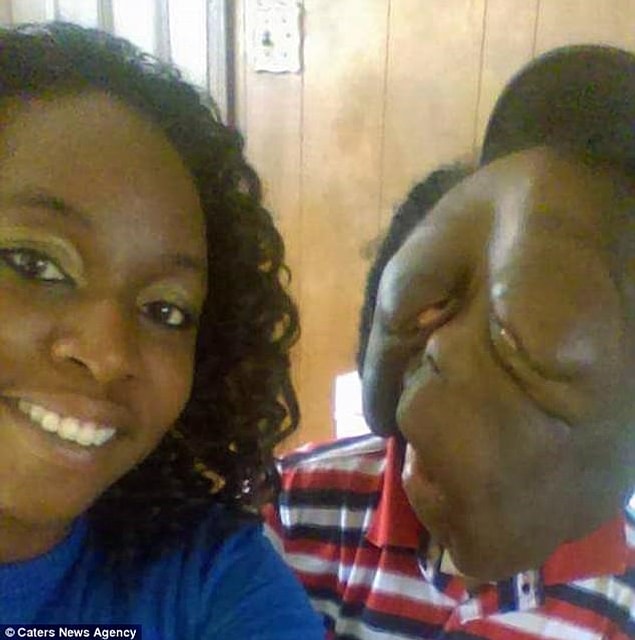 Despite having multiple laser treatments, his left eye has now swollen completely shut and now he can only see fractionally out of the other.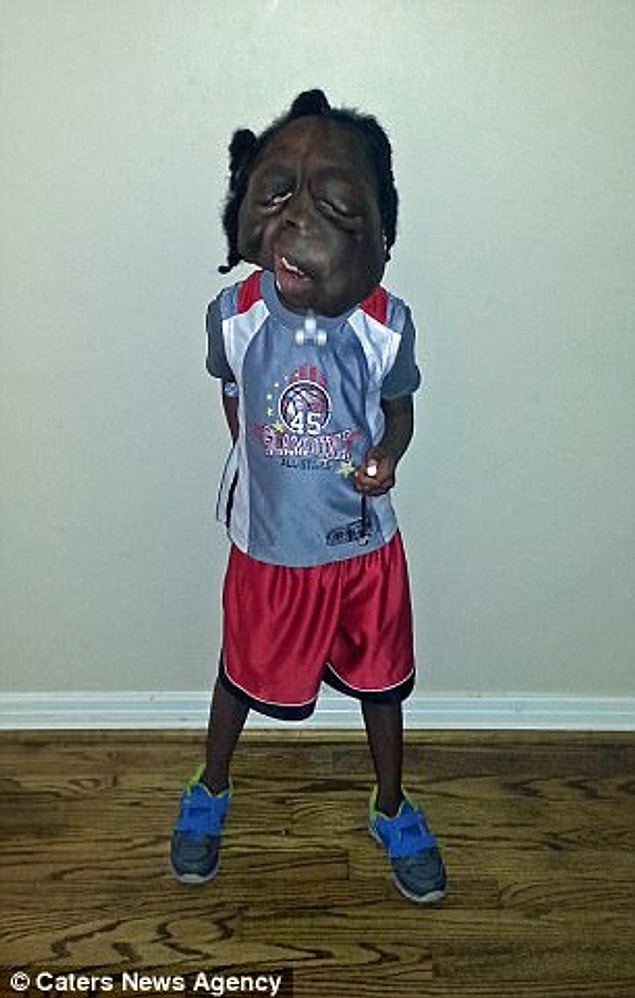 The chemotherapy medication he has been on for five years to try to shrink the tumors has yet to work.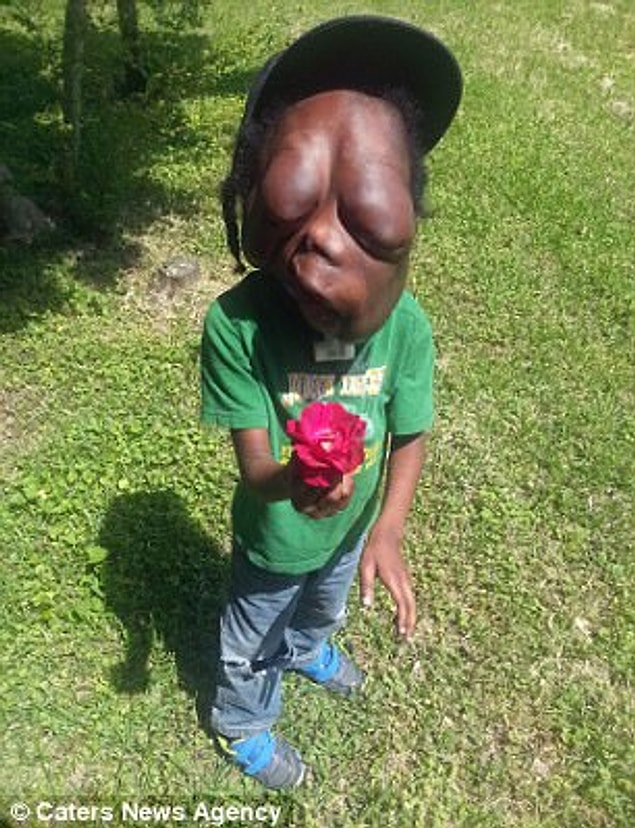 What is NF1?
Neurofibromatosis is the name for a number of genetic conditions that cause swellings or lumps that affect one in every 2,500 births. Although many people who have the condition inherit it from one of their parents, up to 50 percent develop it randomly from a gene mutation before they are born.
Despite their alarming appearance, the growths and swellings - called neurofibromas and caused by a growth of cells - are not cancerous or contagious. NF1 is a condition someone is born with, although some symptoms develop gradually over many years. The severity of the condition can vary considerably from person to person. People with NF1 are more likely to suffer from learning difficulties and behavioral problems.
Ms. Stover, who is a single parent, is fundraising to cover the costs of her son's medical bills, traveling to appointments and basic needs for their family.