23 Wedding Photos That Are So LIT, You Can Almost Feel The Fire! 💍🔥
Weddings may be a painful experience of an excitement, depending on the person. But one thing is sure, and that is the fact that what you have left from them always makes memories that causes smiles!
1. "At least we can see everyone!"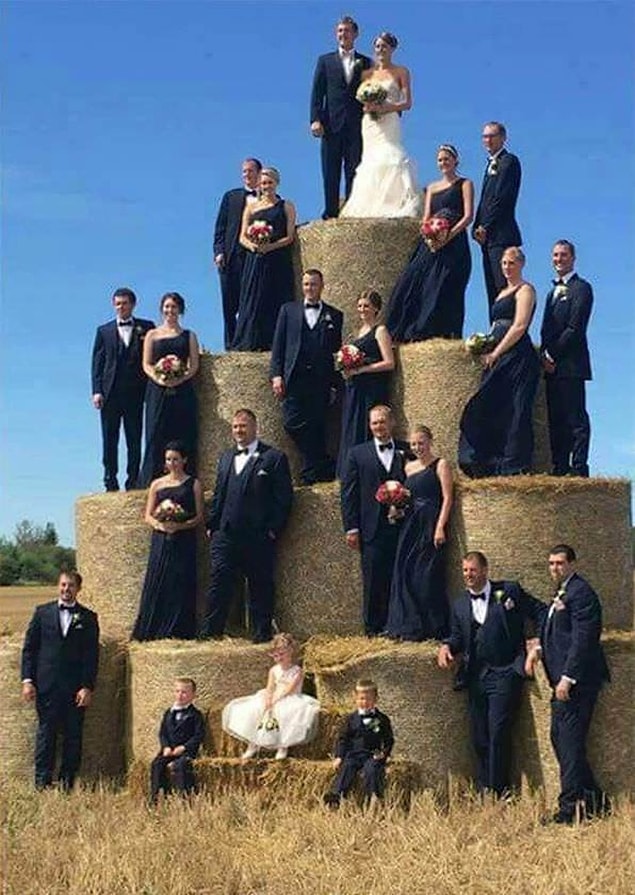 2. "He should've known better than to let me have free reign over the wedding cake toppers."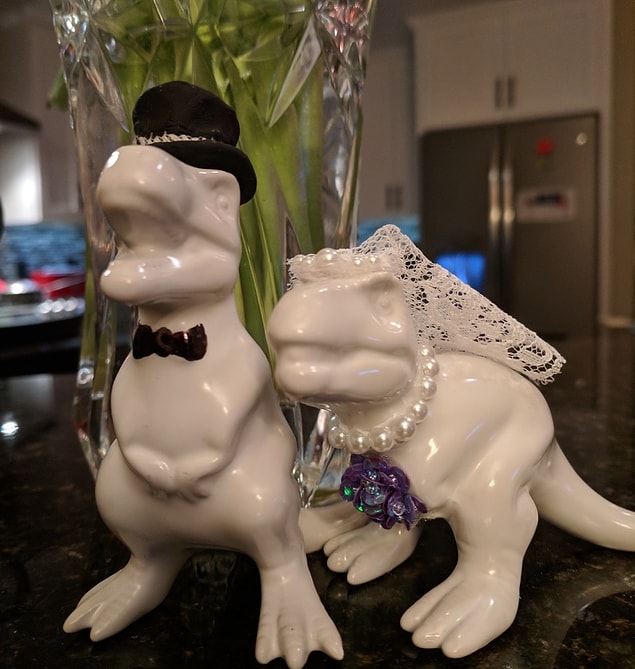 3. "20 minutes after my aunt told my cousin to behave at her sister's wedding"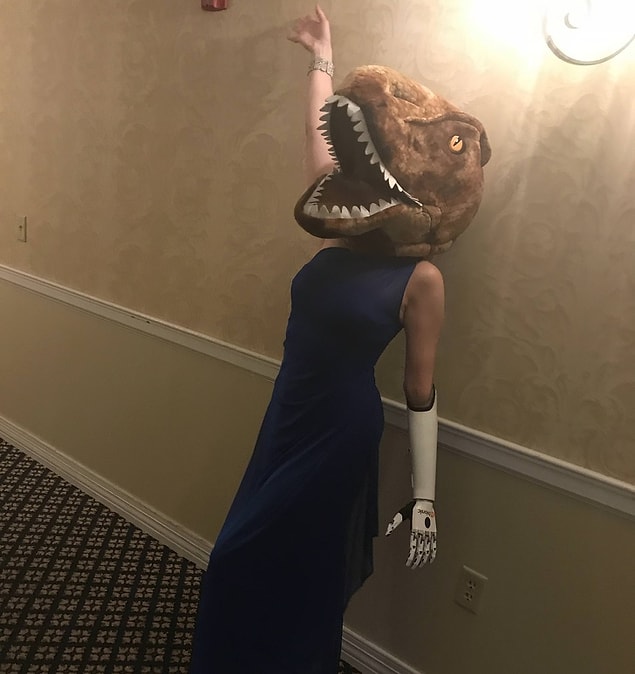 4. Okay, leave them friends behind!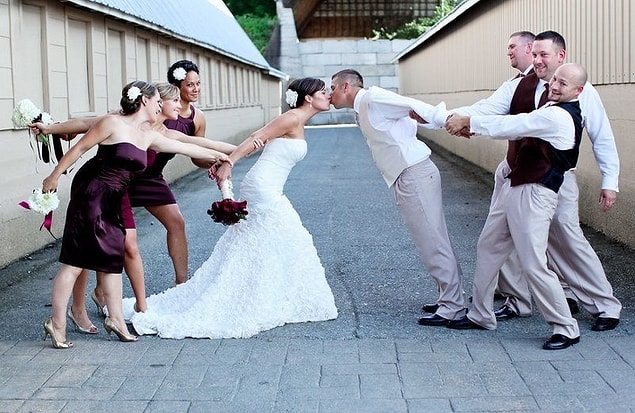 5. Setting the level high here...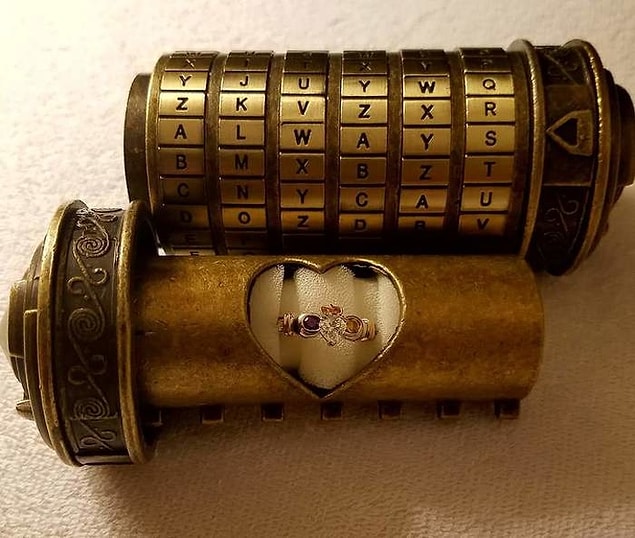 6. How cool is this!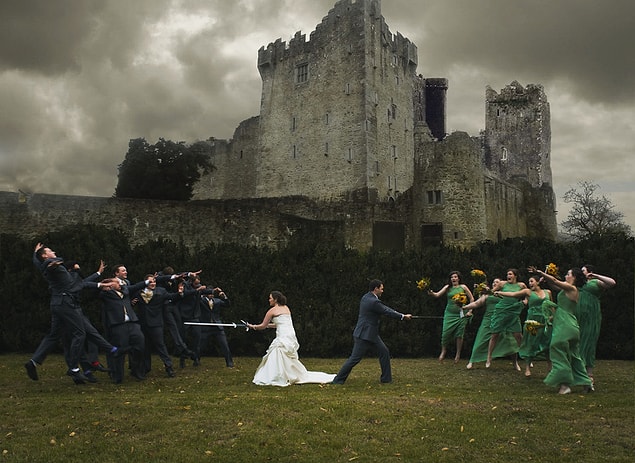 7. "I made my cousin-in-law's wedding gown! And it has pockets!"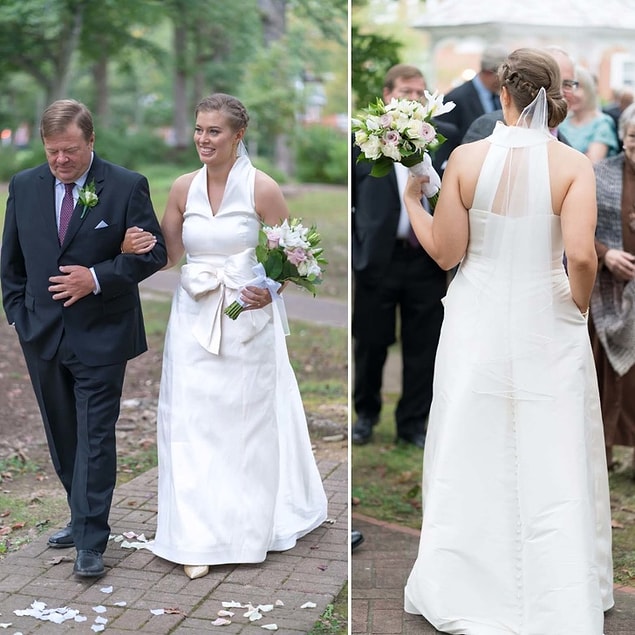 8. This must have been a dream come true!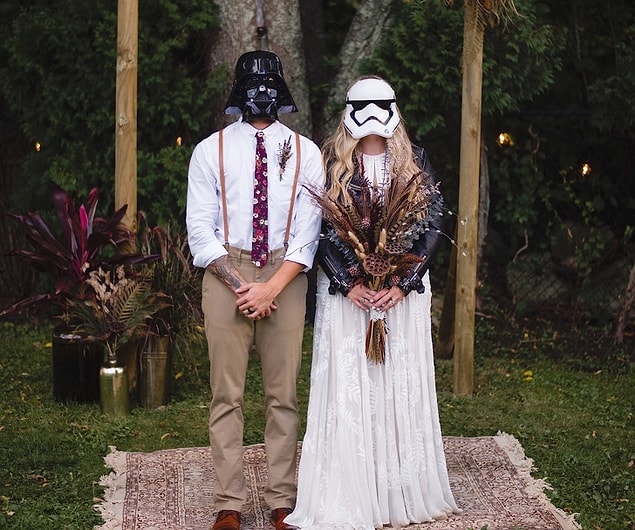 9. Different perspectives!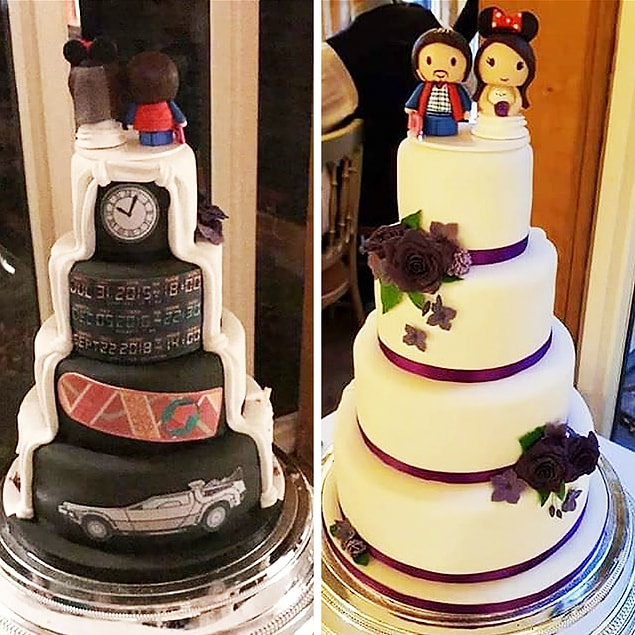 10. What a beauty!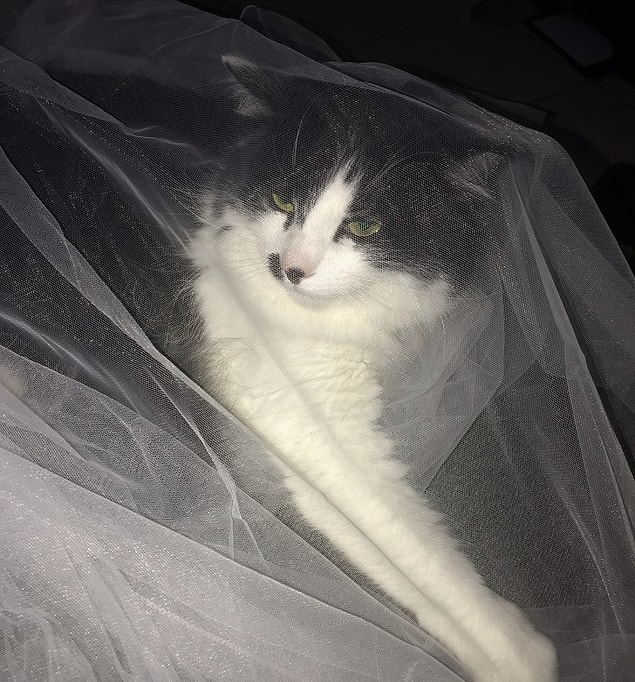 11. "Our friend is a fan of Game of Thrones, so we decided to give the newlyweds dragon eggs like the ones Daenerys received on her wedding day."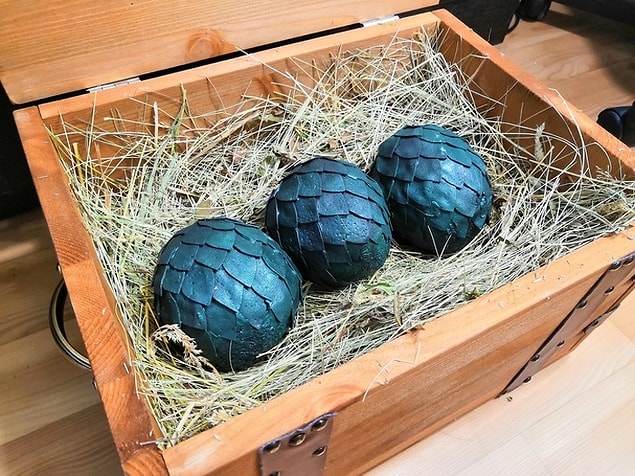 12. "My Leviathan ax wedding gift, crafted by my wife!"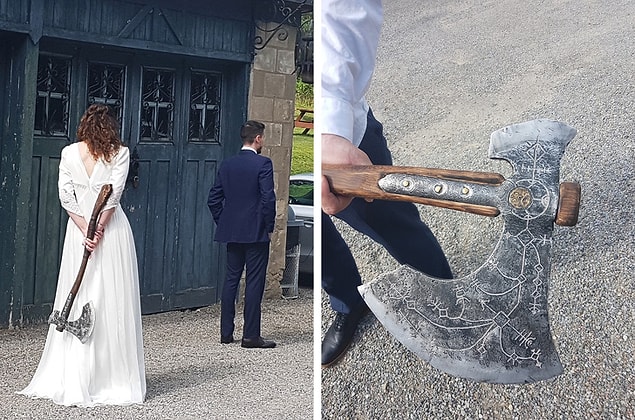 13. This is everything!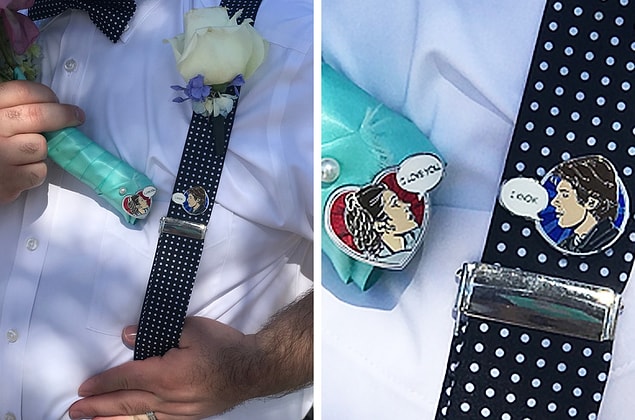 14. A yummy wedding cake!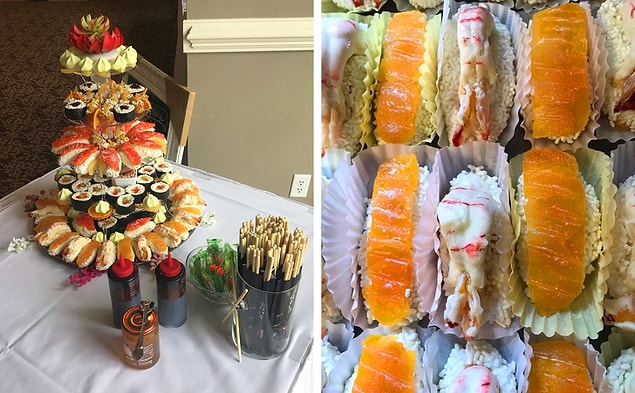 15. 2006 MySpace is quaking!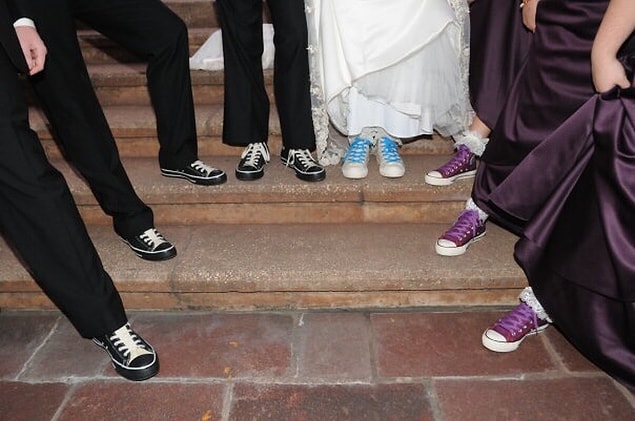 16. "I trained my puppy to carry our wedding rings, unassisted at a walking pace."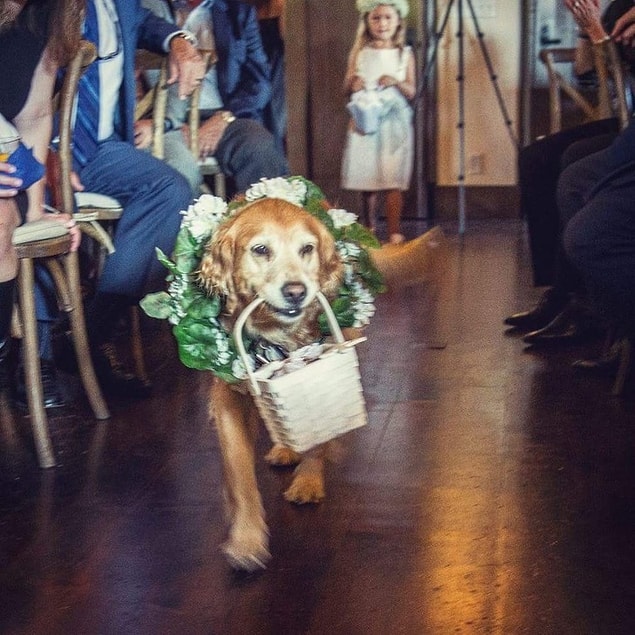 17. Forever.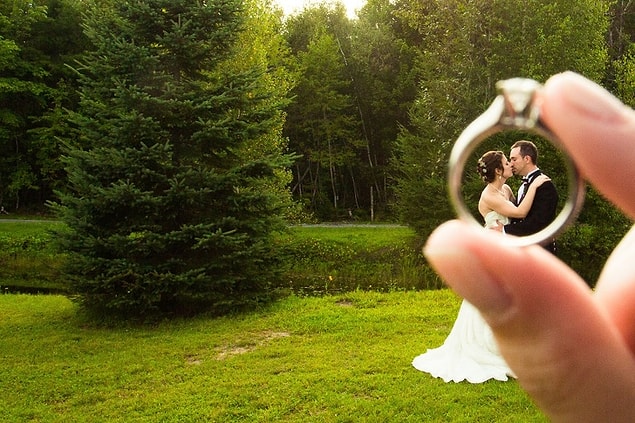 18. "A wedding that got rained on where everyone left in a hurry makes for a great story."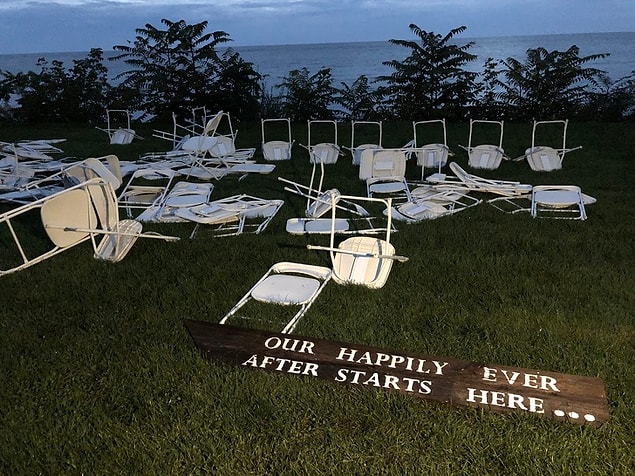 19. "We got married on a Tuesday morning. The courthouse asked 2 strangers to be our witnesses. Afterward, we ran up into the mountains. It was just us and it was perfect. This is the best picture I've ever taken."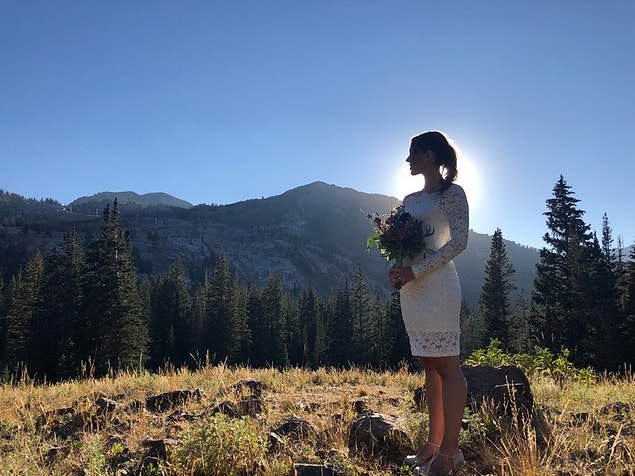 20. Is this Zeus and Hera's wedding cake?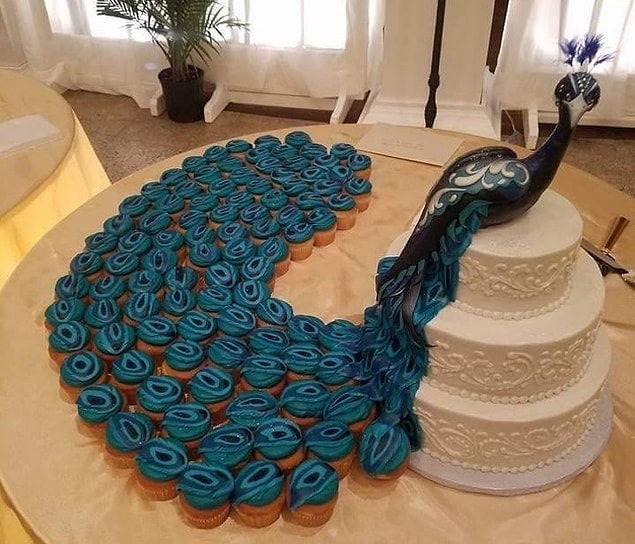 21. "My wife and fur baby after the ceremony"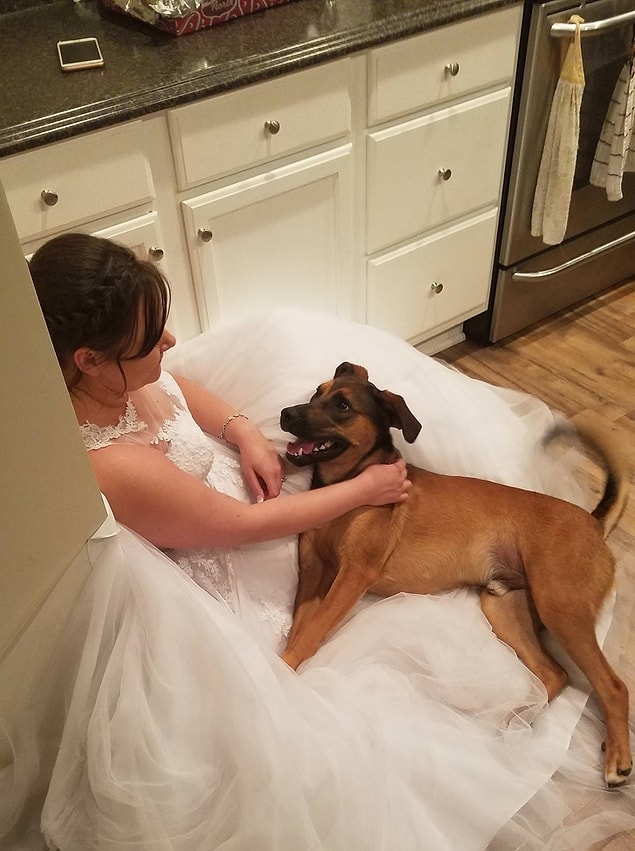 22. "Went to take some fun wedding pictures around Detroit, and ran into a guy in a Darth Vader mask. Asked if he had another mask and he did NOT disappoint!"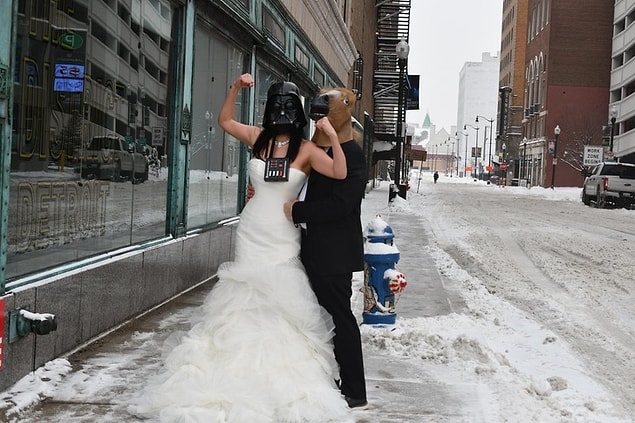 23. Okay, this is goals right here!