Woman Defied Expectations Of Doctors Saying She Would Be Wheelchair Bound And Became A Personal Trainer!
News
>
Woman Defied Expectations Of Doctors Saying She Would Be Wheelchair Bound And Became A Personal Trainer!
Vanessa Buckley (39) was 16-years-old when doctors told her she would be wheelchair bound by the time she was 21 due to her progressive scoliosis. But according to the Dailymail's article, she is now a personal trainer who runs a staggering 73 classes a week.
Source:
http://www.dailymail.co.uk/femail/art...
Vanessa Buckley, 39 (pictured) was diagnosed with scoliosis when she was 12 years old.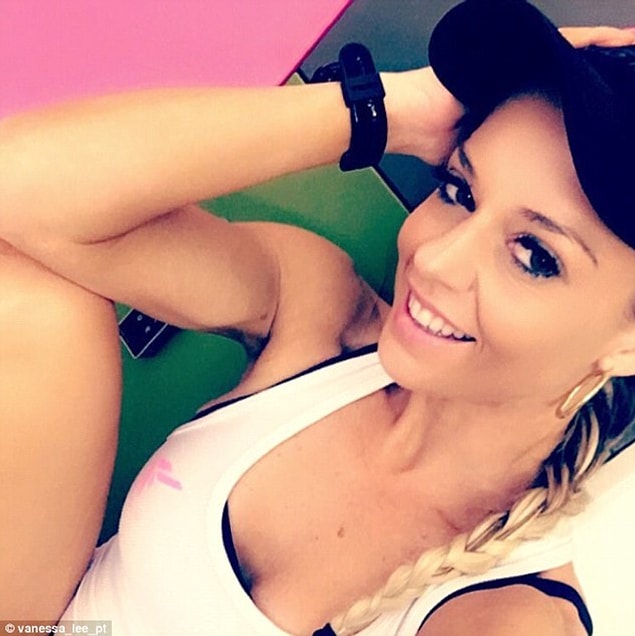 'I didn't have any pain, I didn't have any symptoms,' Vanessa says about her scoliosis.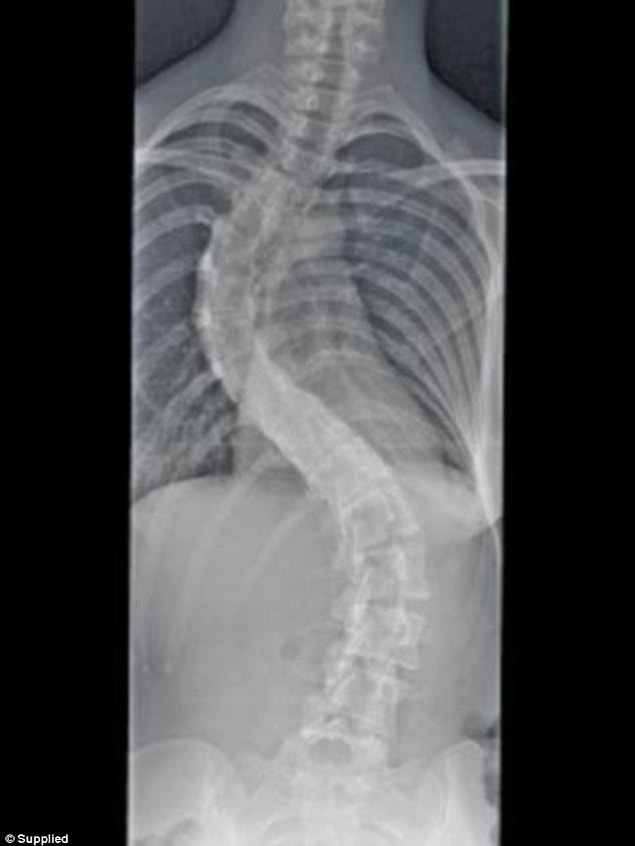 They told her to come back in six months time, and by then her spine had gone from 'bad to really bad.'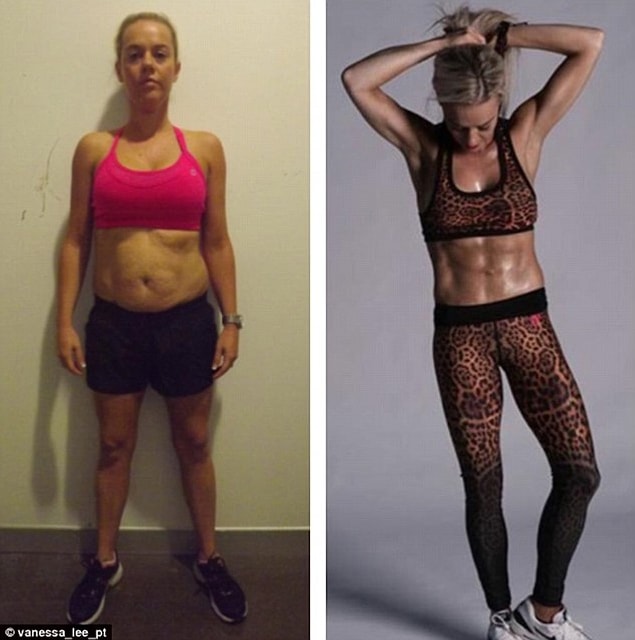 For the next four years she wore a back brace for 23 hours a day, only taking it off to have a shower or to swim.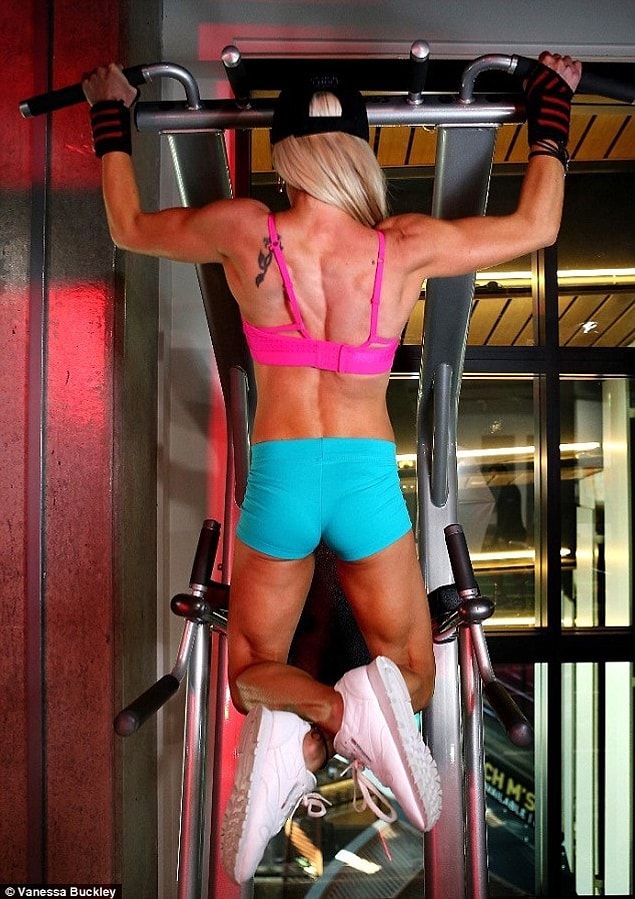 'The brace was made of hard plastic, so it was really hard to eat,' she said.'If you ate anything too big your stomach would swell and become really uncomfortable.'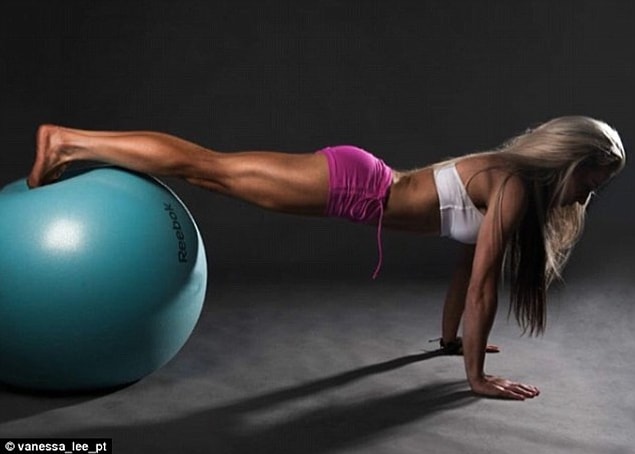 What is scoliosis?
Scoliosis is an abnormal sideways curve of the spine. The cause is usually unknown. Surgery is recommended in severe cases. There is no evidence to suggest that scoliosis can be successfully managed with exercise, physiotherapy, or chiropractic treatment.
When she was 16 doctors said her only option was surgery to place metal bars down the side of her spine. She refused, and instead started to swim regularly to maintain her strength.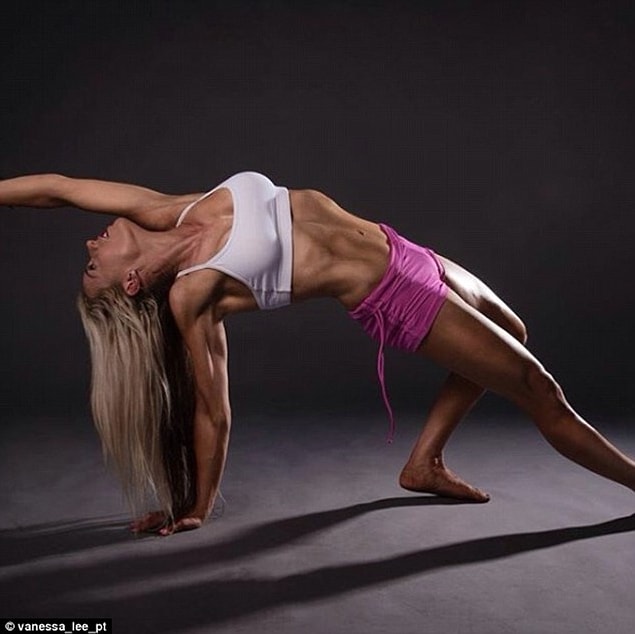 'At 18 I would stop growing, and I knew it wouldn't get any worse,' she said.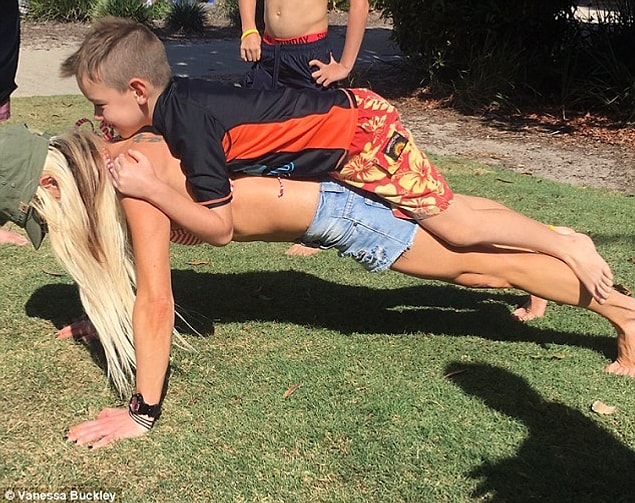 Her eldest son Jett, 14 (pictured) has Cerebral Palsy and is unable to walk or talk, but cognitively, he is fine.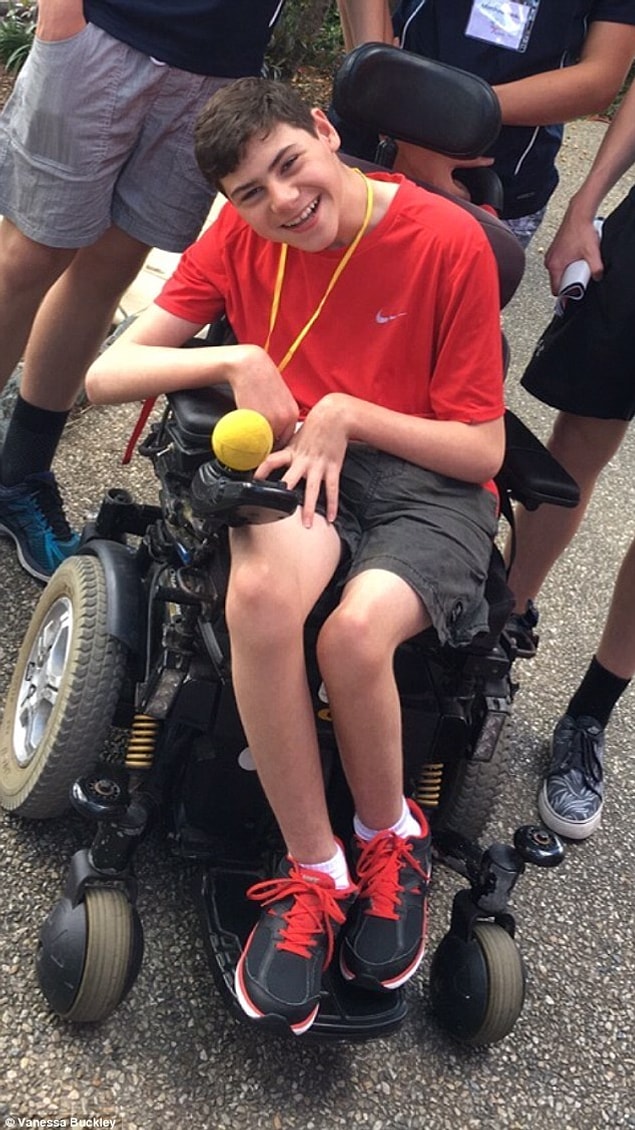 This is her son Kalan, 11.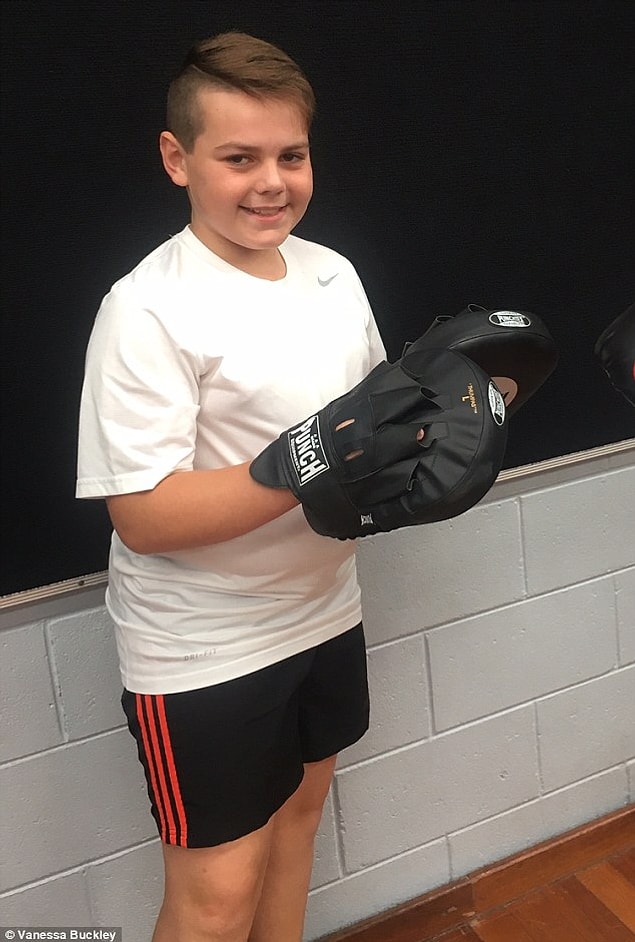 At 23 she had her first son, Jett, who was born with Cerebral Palsy after his brain was deprived of oxygen during labor.
'When that happened I forgot about myself, I really focused on him and his therapies,' Ms. Buckley said.
Jett, who is now 14, cannot walk or talk and requires round-the-clock care.
Ms. Buckley, who is a single mother, has the assistance of a live-in nanny and carer nine hours a week. However, she can still manage her work schedule.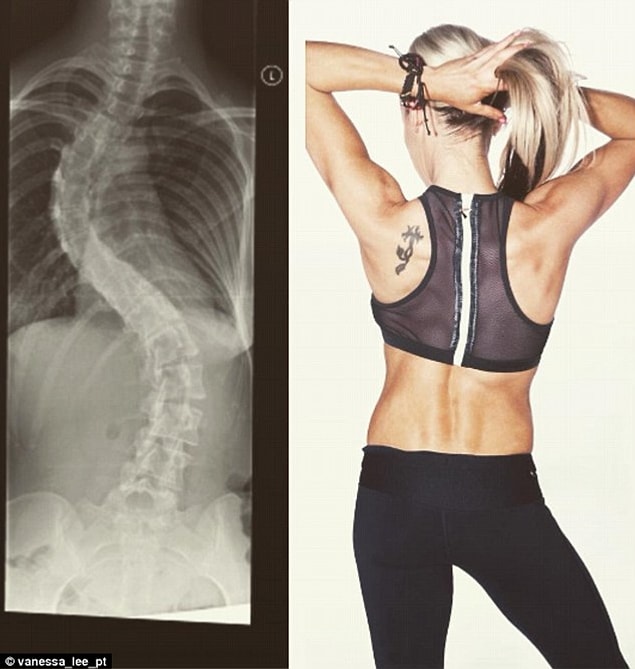 After having her kids she developed bad eating habits and didn't look after herself.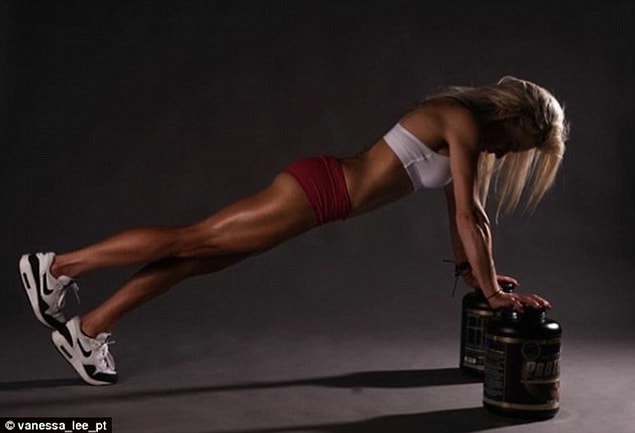 She did a challenge at the gym and lost 22 lbs in 10 weeks!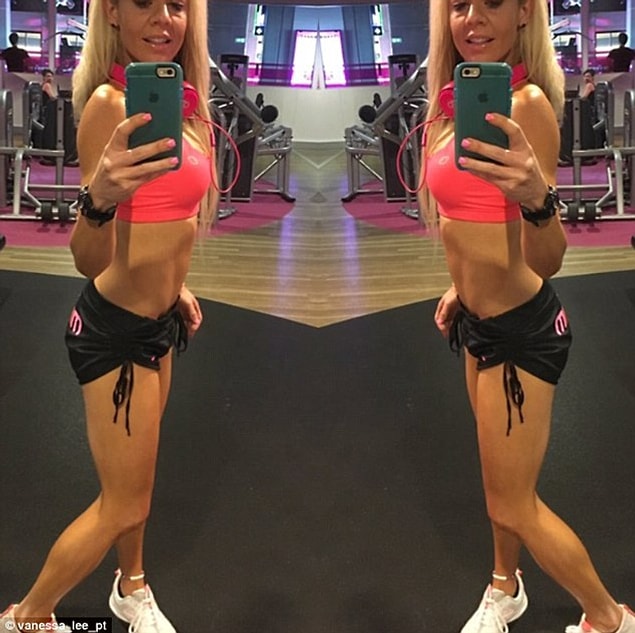 Today she runs 73 fitness session a week.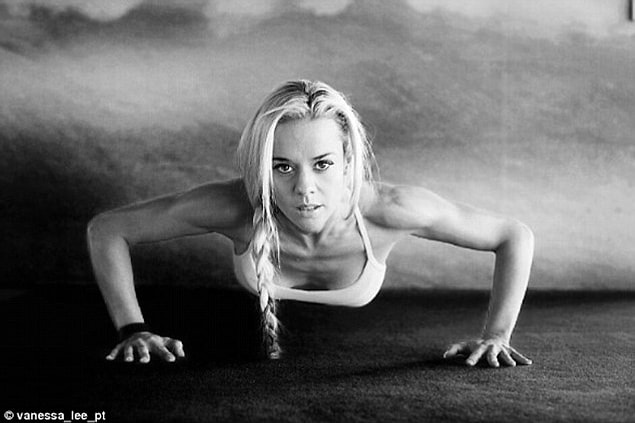 She said one side of her back is stronger than the other due to the curve in her spine but she is able to train to suit her body.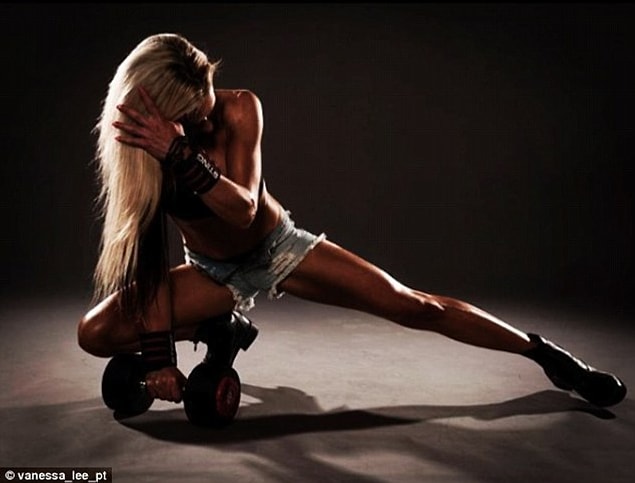 She encourages her clients, and others, to pick one thing each day they are grateful for.