News
'White Noise': Everything to Know About the Absurdist Comedy Drama Disaster Film
'White Noise': Everything to Know About the Absurdist Comedy Drama Disaster Film
White Noise is a comedy-drama film created by Academy Award nominee Noah Baumbach based on the 1985 fiction book of the same title by Don DeLillo. 
The film made its worldwide debut on August 31 2022, at the 79th Venice International Film Festival and made a limited cinematic release on November 25th. 
In case you don't know what the movie is about, here's more info to help you decide whether to give it a try.
'White Noise' Premise
White Noise follows a college professor, Jack Gladney, his wife, Babette Gladney and their four kids, who live a comfortable life in a suburban community before disaster strikes.
A train containing hazardous chemicals crashes in their town, causing an Airborne Toxic Event. The Gladneys and other town members are forced to evacuate their homes.
Who Are the Cast and Crew Members?
The disaster film boasts the talents of Adam Driver as Jack Gladney, Greta Gerwig as Babette Gladney, Raffey Cassidy as Denise, Don Cheadle as Professor Murray Siskind, André 3000 as Elliot Lasher, Jodie Turner-Smith as Winnie Richards, Lars Eidinger as Arlo Shell and Sam Nivola as Heinrich. 
Noah Baumbach produces the film alongside David Heyman and Uri Singer. White Noise is a joint project of A24 and Heyday Films production companies.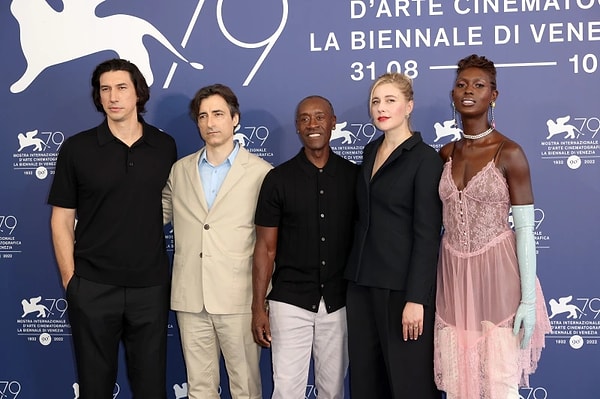 How Does 'White Noise' Rate?
White Noise has obtained good remarks, with Driver's and Gerwig's performances being praised. The movie rates 6.6/10 on IMDb, 64% on Rotten Tomatoes, 67% on Metacritic and 73% on Google Reviews. 
Richard Roeper, a top critic from Chicago Times, says, 'Even with a black cloud literally chasing this family and much talk of the inevitability of death, White Noise has a weirdly optimistic side as well."
Chase Hutchinson, another top critic from Seattle Times, adds, 'DeLillo's novel has long been considered to be 'unadaptable' due to how it succeeded in telling an expansive yet intimate story of postmodern peril. Despite this, Baumbach has managed to mostly do it justice.'
Where to Stream 'White Noise'
White Noise will find a home on Netflix on Friday, December 30 2022. Save the date!
Scroll Down for Comments and Reactions