Where is Taylor Lautner Now? Here's What We Know
News
>
Where is Taylor Lautner Now? Here's What We Know
When the Twilight Saga was released, it instantly became a massive hit. All five movies in the Twilight franchise grossed over $3.3 billion. However, the character that stood out for many people was Jacob Black (played by Taylor Lautner). From his rock-hard abs to his cute boyish grin, Jacob Black had many fans drooling. Of course, much of this admiration was subsequently directed at Taylor Lautner since he played the role fans loved. 
At the peak of Twilight's success, no one would have batted an eyelid if they had been asked to stake thousands of dollars on Taylor becoming one of Hollywood's most successful actors. The fame was huge, the fan love was strong, and he could only go up from there. But things didn't go as expected.
Taylor Lautner as Jacob Black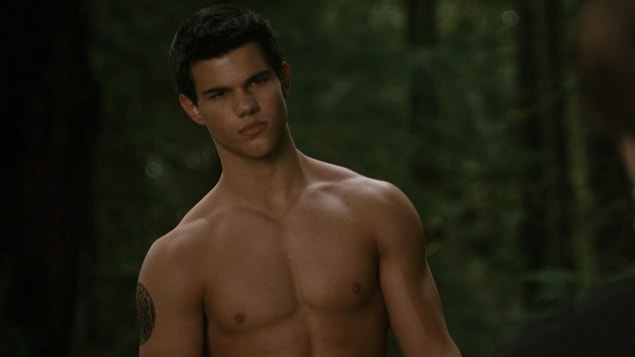 Now, Taylor Lautner seems to have disappeared from the Hollywood scene, with only a few appearances on the big screen. Here, we will discuss why Taylor's Hollywood career did not pan out as many had expected and what he is currently up to.
Taylor Lautner's Prime as Hollywood's Favorite Teen Heartthrob
Taylor began his acting career in a blockbuster called 'The Adventures of Sharkboy and Lavagirl 3-D'. However, he had his big break featuring in the Twilight movies years after his first acting gig.
Taylor In The Adventures of Sharkboy and Lavagirl 3-D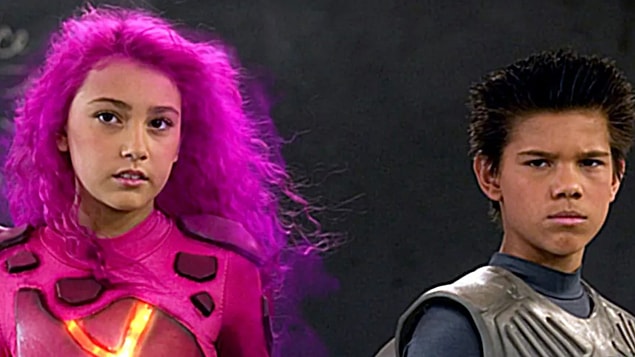 Watching the Twilight series, it was easy to see why Taylor could easily become a fan favorite. His character on the show was hunky, thoughtful, and smart. #TeamJacob became a thing, with fans pitching their tent against other male characters like Edward Cullen. The popularity of the Jacob Black character filtered heavily into Taylor's acting success. 
For instance, Taylor's popularity led to a significant increase in his earnings from the Twilight movie. When he first joined the Twilight franchise, he got a salary of $1 million. However, his popularity quickly pushed him up the ranks. By the third movie, he was earning 2.5 percent of the movie's earnings. He also got $12.5 million for the last two movies. Taylor is estimated to have received $40 million altogether from the Twilight franchise. 
Seeing these numbers, any industry expert would have concluded that Taylor was set for an immensely successful career. However, this conclusion would have been wrong as Taylor did not get enough roles after his Twilight success.
Why Did Taylor Lautner Disappear?
Taylor Lautner's disappearance from Hollywood is pretty obvious. He featured in a few movies after Twilight was concluded. But many believe that Hollywood didn't simply cancel Taylor. There were numerous reasons behind the eventual disappearance.
1. His Movies Got Poor Reviews
The movies Taylor ultimately starred in after Twilight's conclusion were not exactly great. For instance, his first movie after Twilight, Abduction', got horrible reviews. Many critics viewed 'Abduction' as a poorly-made movie seeking to take advantage of Taylor's popularity. Quite surprisingly, the movie was rated 0% on Rotten Tomatoes. Another 2016 movie that Taylor starred in, 'Run the Tide' didn't do well either. The movie was rated 9% on Rotten Tomatoes and performed horribly at the Box Office.
Taylor In Abduction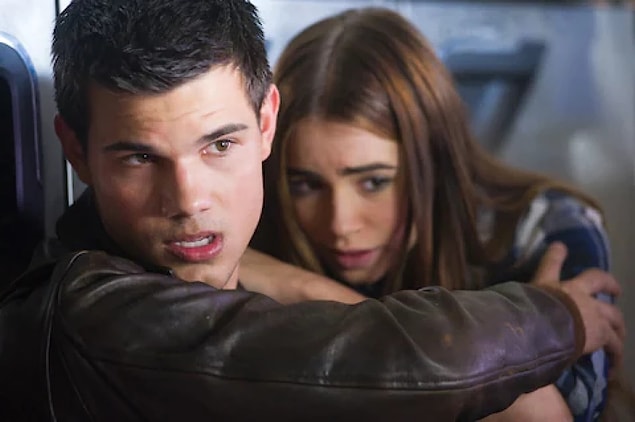 2. Some of Taylor's Planned Projects were Shelved
While Taylor was set to star in a handful of movies, many of them were shelved. An example is 'Stretch Armstrong', which Taylor joined after ditching Nora Robert's 'Northern Lights.' He was also supposed to appear in a 'David versus Goliath' movie with The Rock, but the project never saw the light of day either. These shelved projects reduced Taylor's appearance count.
Stretch Armstrong Was Never Released
3. Taylor Might Have Charged Too Much
Coming off the massive popularity of Twilight, it was expected that Taylor would charge according to his new status for subsequent movies. He reportedly charged between $7.5 million and $10 million per movie. However, many thought the fees were exorbitant, especially after Taylor's first movie. For instance, a movie producer told Hollywood Reporter that Taylor's performance in 'Abduction' was way below expectations, and many producers thought his acting abilities didn't justify his huge charges.
4. Taylor Was Stuck in the Jacob Black Character
For the most part, Taylor found it difficult to shake off the shadow of the Jacob Black character. The Twilight movie defined him, and many directors streamlined their expectations according to his role in the movie. For instance, Taylor complained in an interview that directors were more focused on his physique than his acting talent. In an extreme situation, he had to reject a scene tthat required him to reveal his abs in the middle of a school.
5. His Father Was Not Exactly Easy to Work With
Another issue that could have affected Taylor's career is that many producers reported that his father, who was also his manager, was not exactly easy to work with. This situation was even more intense because most filmmakers had to interface with Taylor's dad. Things came to a head when Taylor's publicist fired him due to his difficult dad.
Taylor With His Father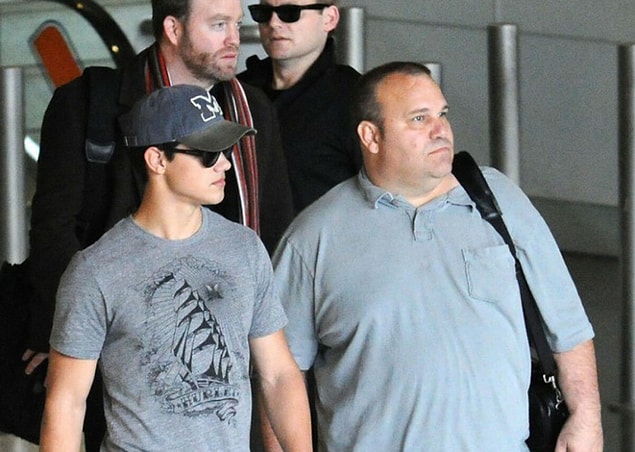 Picking Up the Pieces: Where is Taylor Lautner Now?
While Taylor has mostly resigned to family life with his fiancée and dog, he recently appeared in the Netflix movie, 'Home Team.' In the movie, Taylor plays Troy Lambert, the head coach of a football team. Netflix released 'Home Team' in January, and the movie has gotten decent reviews since then. It bagged 6.0 on IMDB and 19% on Rotten Tomatoes.
Taylor Lautner With His Fiancée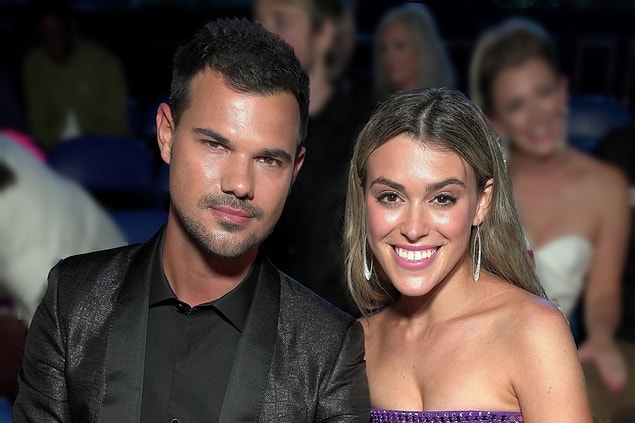 In other news, fans have speculated that Taylor Swift's recently released Midnight Rain heavily references her relationship with Taylor Lautner. However, Taylor Swift has not confirmed or denied these speculations.