News
'Welcome to Wedding Hell' (Season 1 – New Episodes Weekly) Drops On Netflix In May
'Welcome to Wedding Hell' (Season 1 – New Episodes Weekly) Drops On Netflix In May
'Welcome to Wedding Hell' is a South Korean streaming television series starring Lee Jin-wook, Lee Yeon-hee, Yoon Yoo-sun, and Kil Yong-woo, and directed by Song Je-young and Seo Joo-wan.This KakaoTV original series is a 12 episode romance that depicts the process of preparing for marriage between a couple in their 30s. The first episode will premiere on KakaoTV on May 23, 2022, with fresh episodes airing every Monday, Tuesday, and Wednesday at 19:00. (KST). It will also be available to view on Netflix in select territories.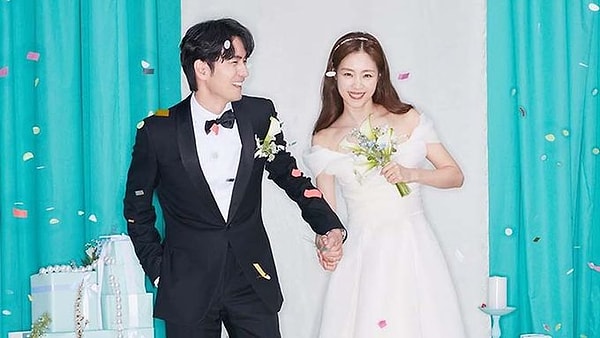 Release Date
The latest romantic comedy-drama, the K drama series will be released on the 23rd of May 2022 on Netflix. That is, the series will premiere on Monday because this is the first season.
The total amount of time that the staff or cast of the series will spend in 4 weeks, as there are 12 episodes and the makers plan to release three episodes each week to cover them all.
The three episodes which are going to get released 3 per week are going to be released on Monday, Tuesday, and Wednesday.
Trailer
Netflix has shared a new trailer for its upcoming romantic K-drama series 'Welcome To Wedding Hell'. 
The trailer offers a glimpse of the couple's sweet relationship. When Na-eun mentions marriage, Jun-hyeong reacts uneasily. As she considers the next step in their relationship, she begins to worry if he is unwilling to marry her.
Welcome to Wedding Hell | Official Trailer | Netflix [ENG SUB]
Synopsis
A couple in their 30s are preparing for their wedding day. Their dream was to have a fairytale event. Facing the reality of organizing, the big day shatters their dream.
Cast
Lee Jin-wook as Seo Jun-hyung, pre-marriage groom.
Lee Yeon-hee as Kim Na-eun, pre-marriage bride.
Kil Yong-woo as Seo Jong-soo, father of Jun-hyung, an executive at a large corporation.
Yoon Yoo-sun as Park Mi-sook, mother of Jun-hyung, a housewife and a strong wife's force.
Im Ha-ryong as Kim Soo-chan, Na-eun's father, running a real estate brokerage business with his wife.
Kim Mi-kyung as Lee Dal-yeong, Na-eun's mother, running a real estate brokerage business with her husband.
Hwang Seung-eon as Choi Hee-seon, a senior at Na-eun's company with a bubbly wit.
Song Jin-woo as Jang Min-woo, best friend of Jun-hyung.
Kim Ju-yeon as Lee Soo-yeon, a co-worker of Na-eun.
Are you excited for the coming of the romantic comedy K-drama 'Welcome To Wedding Hell' on Netflix on May 23rd? Let us know in the comment section below.
Scroll Down for Comments and Reactions