News
Vice (2018) – Release Date, Storyline, Cast, and More
Vice (2018) – Release Date, Storyline, Cast, and More
'Vice' is a 2018 American biographical political satire black comedy film written and directed by Adam McKay. It's the story of Dick Cheney, a quiet Washington insider who wielded enormous power as George W. Bush's Vice President, altering the country and the world in ways that we can still feel today. Following Oliver Stone's W., it is the second theatrical film to depict George W. Bush's presidency. (2008).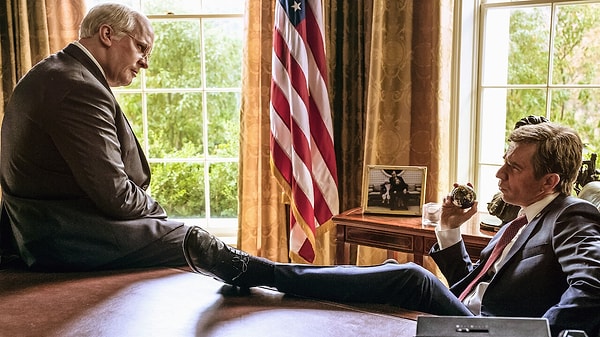 'Vice' Box-Office, Critical Response, and Accolades
Annapurna Pictures distributed 'Vice' in the United States on December 25, 2018, and it grossed $76 million globally. While the performances were praised, the film divided critics; some regarded it as one of the greatest of the year, while others regarded it as one of the worst, with McKay's writing and direction garnering 'scathing critiques and joyous accolades.'
The film garnered multiple awards, including eight Oscar nominations, including Best Picture and Best Make-Up and Hairstyling. It also got six Golden Globe nominations (including Best Motion Picture – Musical or Comedy) and six BAFTA nominations. Bale, Adams, and Rockwell were all nominated for Golden Globes for their performances, with Bale taking home the award for Best Actor – Motion Picture Musical or Comedy.
'Vice' Release Date
'Vice' is set to release on Netflix on June 10.
'Vice' Trailer
Official trailer of 'Vice' is available on YouTube. You could check it down here as well.
'Vice' Storyline
In the 2000 presidential race, Texas Governor George W. Bush chose Dick Cheney, the CEO of Halliburton Company, as his Republican running mate. Cheney has a long history in politics, having served as White House chief of staff, House Minority Whip, and Defense Secretary. Cheney begins to utilize his newfound position to help transform the country and the world after Bush wins by a razor-thin margin.
'Vice' Cast
The film stars Christian Bale as former U.S. Vice President Dick Cheney, with Amy Adams, Steve Carell, Sam Rockwell, Justin Kirk, Tyler Perry, Alison Pill, Lily Rabe, and Jesse Plemons in supporting roles.
Are you looking forward to watching 'Vice' on Netflix? Let us know your thoughts in the comment section below.
Scroll Down for Comments and Reactions