News
Trees of Peace (2022) on Netflix – Release Date and Everything We Know
Trees of Peace (2022) on Netflix – Release Date and Everything We Know
In April of 1994, four ladies from various backgrounds and beliefs are trapped and forced to flee during Rwanda's Genocide Against the Tutsi. The women form an unbreakable sisterhood as they struggle for survival against all obstacles.
'Trees of Peace' Release Date
Netflix will debut Brown's 'Trees of Peace' streaming on Netflix starting June 10th, 2022.
'Trees of Peace' Trailer
The trailer shows how this sisterhood between them was formed over the course of numerous uncertain days. Check the trailer below.
'Trees of Peace' Showrunners
Alanna Brown, an actress, writer, and filmmaker, wrote and directed 'Trees of Peace,' her feature directorial debut after one other short film. Brian Baniqued, Alanna Brown, Mike Bundlie, Barry Levine, Vicky Petela, Ron Ray, and Jeffrey Spiegel are among the producers. This was first shown at the Santa Barbara Film Festival in 2021, and it was also shown at the American Black Film Festival last year, where it received several honors.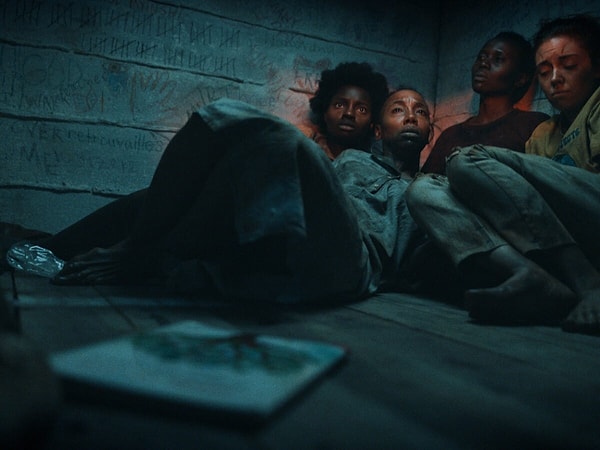 About 'Trees of Peace'
'Trees of Peace' is a heartbreaking but ultimately inspirational narrative of four women who are pulled together by tragedy and bound together by their struggle for survival. During the Rwandan genocide, the women lose everything they own and are forced to find sanctuary in a little cabin in the wilderness. While waiting for rescue, the women create a strong relationship that will see them through their darkest days.
Despite their differences, the women recognize each other as sisters who share a common humanity. Based on true events, this moving story of hope and resilience is sure to impact viewers of all backgrounds. Alanna Brown has done an outstanding job directing the entire picture.
'Trees of Peace' Cast
The show will feature actors such as Charmaine Bingwa, Eliane Umuhire, Bola Koleosho, Ella Cannon, and Tongayi Chirisa.
Would you watch 'Trees of Peace' on Netflix? Let us know your thoughts in the comment section below.
Scroll Down for Comments and Reactions