News
The Summer Dance Contest Show 'So You Think You Can Dance' Season 17 Returns Revealing A Panel Shakeup
The Summer Dance Contest Show 'So You Think You Can Dance' Season 17 Returns Revealing A Panel Shakeup
After nearly a three-year interlude, So You Think You Can Dance season 17 finally returns, airing its first audition episode on Wednesday, May 18. 
As excited as we are to experience the show this season, sadly we won't be seeing a familiar judge panel as FOX has introduced a set of new faces.
Who Are The Show's New Judges?
Glee veteran Matthew Morrison, Stephen "tWitch' Boss of Magic Mike XXL and JoJo of Dance Moms, will be judging the contestants this season. tWitch isn't new to the show as he previously served as a judge in SYTYCD's season 15 and was runner up in season 4.
JoJo was the runner up of Dancing with the Stars season 30 and is excited to share all the dance knowledge she's acquired over the years. 
You've seen him bust a move as the famous Will Schuester in the musical hit series Glee. Morrison is also a proficient Broadway performer and starred in musical productions like Finding Neverland and The Light in the Piazza.
Why Did the Show's Regular Judges Leave?
Unfortunately, SYTYCD co-creator Nigel Lythgoe and the 'scream queen' Mary Murphy, who have been on the panel since the show's early days, will not be returning this season. Nigel posted a heartfelt tweet back in March 2022 saying that FOX had not asked him to judge this season. 
Nigel is famous for saying 'Cue Music' during auditions and the Dance Academy performances and wonders who'll replace him in that. Nonetheless, he encouraged fans to continue watching the show because it's not about the judges but the young talented dancers. 
The newest panel members last season, choreographer Laurieann Gibson and world-renowned dancer Dominic "D-Trix' Sandoval, will also not feature in season 17.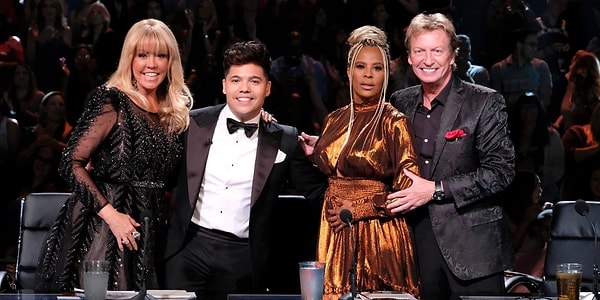 Will Cat Deeley Return?
Hell yeah! Cat Deeley will reprise her role as the show's host, gracefully serving since season 2, which earned her five Emmy Award nominations. 
SYTYCD season 17 airs a new episode every Wednesday at 9 p.m. ET on FOX. You can catch yesterday's episode tonight on Hulu.
Scroll Down for Comments and Reactions