News
The Stylish Resurgence of Enigmatic Indie Genius Father John Misty
The Stylish Resurgence of Enigmatic Indie Genius Father John Misty
Josh Tillman, better known by his stage name Father John Misty, returns after four long years with his fifth album, Chloë and the Next 20th Century, on April 8th, 2022. Except for a 4-song covers EP released in 2020, Tillman has been relatively quiet on all fronts since his last full-length record, God's Favorite Customer. Now, after recording in 2020 and spending the next year adding his signature expanded tweaks like string, brass, and woodwind accompaniment, Chloë and the Next 20th Century is only a few weeks away, following some typically unique marketing from this individual artist.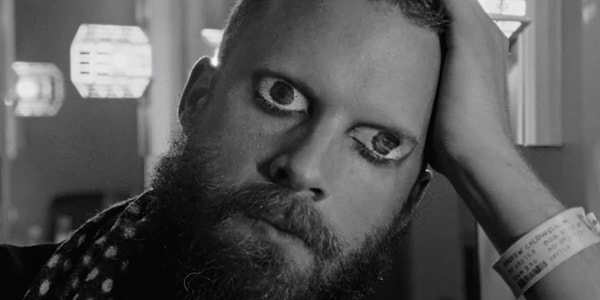 A Strange But Welcome Homecoming
Tillman, always the elliptical nonconformist type, has slowly unveiled this new record's announcement through memorably abstruse proceedings. In late November of 2021, Tillman reset his Instagram and began posting esoteric black-and-white videos and pictures with artfully cinematic production. He then sent his fans a vinyl disc containing a definitive message detailing the name and release date of the upcoming album. As with past album cycles, Tillman again seems to be reinventing the surrounding image accompanying his music. Though he has not officially displayed the full extent of the cinematic elements involved in this album's marketing, Tillman continues to post new clues every week.
Father John Misty - Funny Girl [Official Music Video]
New Music Videos!
With the release of his new music videos in early 2022, Father John Misty fleshes out the artistic overtones that have enhanced Chloë's film-like production. Though even more confusing and contradictory to the rest of the marketing rollout, both of his new music videos retain a cinematic aesthetic of their own. The first video, for the song "Funny Girl," takes on a multitude of color grades and follows a jellyfish floating in the air through various locales. The music and lyrics of this track seem right in line with the previous Chloë and the Next 20th Century imagery, and one can only speculate the meaning behind the recent single "Q4," which features cryptic lyrics and a music video featuring an over-5-minute credits sequence to an unknown film.
Father John Misty - Q4 [Official Music Video]
These two tracks will allegedly be followed by two more singles, entitled "Goodbye Mr. Blue" and "Kiss Me (I Love You)." As well, Lana Del Rey and Jack Cruz (yes, the monkey voiced by David Lynch from What Did Jack Do?) will release a cover of two new FJM songs as part of the wild lead-up to this new album.
Scroll Down for Comments and Reactions