News
The Season Debut of 'Vikings: Valhalla' Drops on Netflix This February
The Season Debut of 'Vikings: Valhalla' Drops on Netflix This February
The first of three seasons of the historical spin-off series to Vikings: Valhalla drops this February on Netflix streaming platform.
'Vikings: Valhalla,' a sequel to History's Vikings, is a new historical drama television series conceived and written by Jeb Stuart. This series, which begins a century after the first, will relate the stories of some of the most well-known Norsemen in history. Filmed in Ireland's County Wicklow.
The story of Leif Eriksson, his sister Freydis Eriksdotter, and other famous Norsemen and women as they confront the Norman monarch of England, William the Conqueror, will be told 100 years after the events of the original series.
This time around, it also changes broadcasters, as it has been acquired by Netflix.So here are all the details on Vikings: Valhalla so far.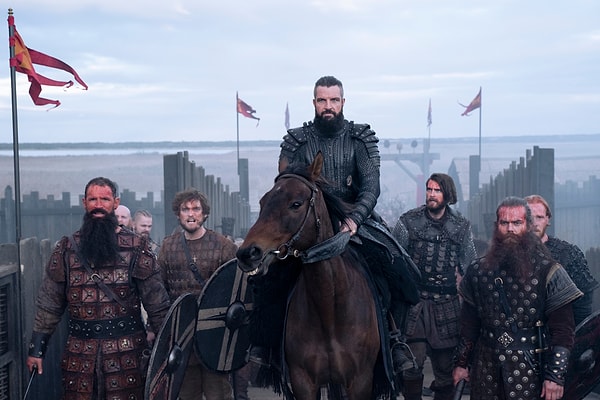 'Vikings: Valhalla' Release Date and Trailer
'Vikings: Valhalla' premieres on Netflix on 25 February 2022. Netflix has the exclusive rights to Vikings: Valhalla, so you will be able to watch it all through the streaming service.
Netflix has released its first full trailer for Vikings: Valhalla. You can watch it below.
Vikings: Valhalla | Official Trailer | Netflix
'Vikings: Valhalla' Plot Summary
On the plot of Vikings: Valhalla, Netflix says: 'Set more than a thousand years ago in the early 11th century, this series chronicles some of Viking history's most famous heroes — legendary explorer Leif Eriksson, his fiery and headstrong sister Freydis Eriksdotter, and the ambitious Nordic prince Harald Sigurdsson.
'Vikings: Valhalla' Cast and Crew
The sequel features an all-new cast, with Sam Corlett (The Chilling Adventures of Sabrina) taking the role of Leif. Freydis is played by Frida Gustavsson (The Witcher), and Leo Suter (Sanditon) plays ambitious Nordic prince Harald.
The show has been created by Jeb Stuart, who also wrote the screenplay for Die Hard, with original Vikings creator and historian Michael Hirst acting as executive producer.
Director of the first episode, Niels Arden Oplev, also worked on Mr Robot and helmed the original language version of The Girl with the Dragon Tattoo.
Scroll Down for Comments and Reactions