News
"The Midnight Club" Will be on Netflix This October
"The Midnight Club" Will be on Netflix This October
Showrunner of 'The Haunting of Hill House' and 'Midnight Mass,' Mike Flanagan, is the man behind Netflix's 'The Midnight Club,' which is an adaptation of the same-titled novel series by Christopher Pike. On October 7, the series will begin.
The 10-episode season is set in 1994 and takes place at Brightcliffe Hospice, a place where terminally sick youngsters can die gently and at their own pace. The hospice, however, has its own eerie past that is just waiting to be discovered, and Stanford University-bound girl Ilonka (Iman Benson) is doubtful after being admitted following a thyroid cancer diagnosis.
The Midnight Club, a storytelling group that meets at midnight, is founded by Ilonka and seven other patients, and it actually brings life to Brightcliffe's corridors. The club agrees that the person who dies next will send them a message from the beyond and turn them all into 'ghosts.'
"The Midnight Club" Netflix Premier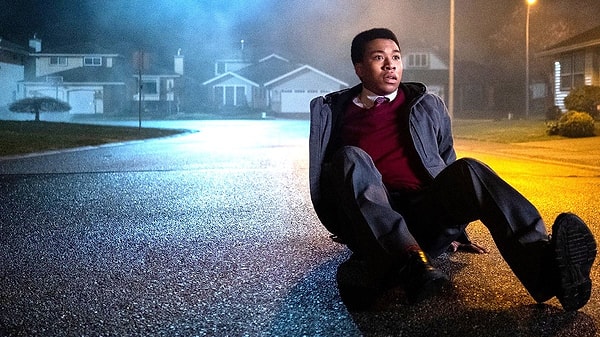 The wait for the new American horror mystery-thriller series The Midnight Club is almost over, even though it won't be available on Netflix until September 2022. It has been revealed that the show will air in October, the spookiest month of the year, on our televisions!
There isn't much longer to wait, since the new series will be accessible in its entirety on Netflix starting October 7 at 12:00 a.m. PT/ 03:00 a.m. EST. There will be 10 terrifying episodes in the first season, which you can watch all at once.
"The Midnight Club" Story and Sneak Peek
The drama, which is based on the writings of teen horror master Christopher Pike, is set at Brightcliffe Hospice, which is described on its website as 'a haven for terminal teenagers to transition on their own terms.' After learning that she had thyroid cancer, Ilonka (#BlackAF's Iman Benson), a young woman hoping to attend Stanford University, finds herself here. She will learn that the hospice has a special past of its own.
Eight young residents of Brightcliffe sneak into the library every night at midnight to share ghost stories, or as they say, 'create ghosts,' and search for evidence of life after death. The Midnight Club is what they name themselves. Ilonka is heard on the video saying, 'There are so many stories about this area, stories of individuals who thought they were going to die but didn't.'
In their productions, Flanagan and Trevor Macy have long played around with the idea of ghosts. They occasionally serve as memories that come back to plague people in the present. They occasionally loom like specters. The Midnight Club's ghosts pose very serious dangers.
Ilonka says, 'I don't care what it costs. Be cautious what you wish for: 'If there's a way to save us, I'd bring the earth down.'
You can watch the full trailer below!
THE MIDNIGHT CLUB | Official Trailer | Netflix
Scroll Down for Comments and Reactions