News
The Hip-Hop Queen Mary J. Blige Is Still The #1 Underrated Artist of 2022
The Hip-Hop Queen Mary J. Blige Is Still The #1 Underrated Artist of 2022
Months have passed since the 2022 Superbowl Halftime Show and her new album release, and Mary J. Blige still is missing the full recognition she deserves. With the potential for her 2022 legacy to fall by the wayside, let's cover how Blige's new record Good Morning Gorgeous dominated the start of this year with some impressive performances and critical acclaim.
Singles Performance
Of the three singles, only the title track managed to crack the Billboard Hot 100 chart, peaking at #83. Though that may not sound very impressive, her streaming numbers are solid and above average for a legacy artist, and she did very well on the R&B charts. On Spotify, four tracks managed to make it into the multi-millions, with 'Good Morning Gorgeous' hovering at almost 7 million streams.
Album Performance
Mary J. Blige's 2022 album hit #14 on the Billboard 200, and while it did not match the level that her previous album Strength of a Woman reached, Good Morning Gorgeous made an impressive mark for her leaving Capitol Records. The biggest news was that she broke her tie with Mariah Carey for number of entries on the US Top R&B/Hip-Hop Albums chart, now sitting second behind Aretha Franklin for the all-time record.
Critics' Verdict of 'Good Morning Gorgeous'
Above all else, the critics praised Good Morning Gorgeous as a high-quality latter-day Mary J. Blige album. The honesty in the lyrics, another typically commanding performance, and the effortless flow reminiscent of her best albums were all highlighted. Even so, the critical chatter for Good Morning Gorgeous was surprisingly low. With another strong entry for album #14, Blige rises once more above the other legacy artists of the 90s hip-hop world for a great 2022 album.
Rating: 8/10
★★★★★★★★☆☆
Tracklist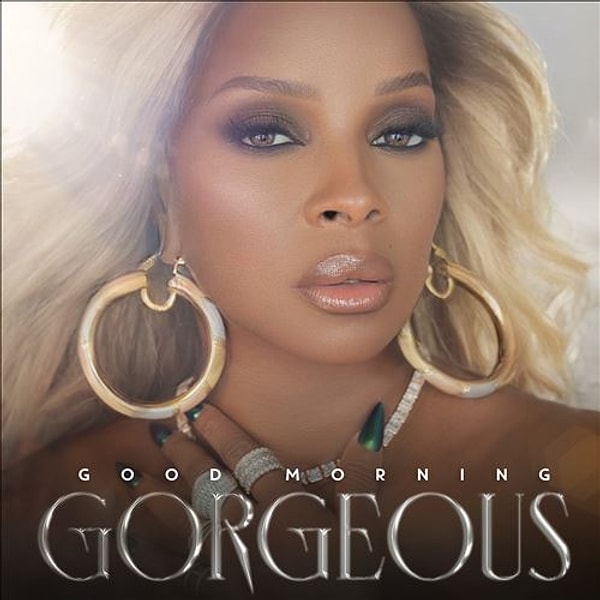 Scroll Down for Comments and Reactions