News
Simone Biles Net Worth: The Wealth and Career of The World Champion Gymnast
Simone Biles Net Worth: The Wealth and Career of The World Champion Gymnast
In the realm of sports, there will always be that 'best' who is dominant among others. The gymnast Simone Biles is a living example of the G.O.A.T. when it comes to the art of fluidity and stretching of movements.
Simone Biles, who is only 24 years old, has already joined the exclusive group of Olympians known as 'legendaries,' which includes athletes like the American swimmer Michael Phelps and Jamaican sprinter Usain Bolt. Already, she holds the record for the best gymnast in history and was the youngest person ever to be awarded the Presidential Medal of Freedom.
And being a gold medalist in the Olympics also means bagging an actual fortune. Hence, you might be wondering: How much is the total sum of her wealth? And what trials did she undergo before she became a champion?
As you read this article, the answers to those questions will be revealed.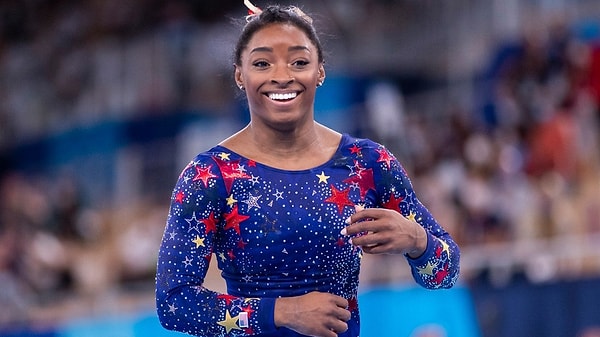 Early Life
Biles was born to his parents on March 14, 1997, in Columbus, Ohio, USA. She is the third of the four siblings. Simone's birth mother, Shanon Biles, had a hard time taking care of Simone or her other children, Ashley, Adria, and Tevin. Thus, all four of them went in and out of foster care.
The paternal grandfather of Biles, Ron Biles, and his second wife, Nellie Cayetano Biles, began temporarily looking after Shanon's children in the north Houston suburb of Spring, Texas, in 2000, after learning that they had been in foster care. In 2003, the couple took in Simone and Adria, her younger sister. Shanon's aunt and Ron's sister, Harriet, adopted the two oldest children. Due to her adoptive mother, Biles has Belizean citizenship and views the country as her second home.
Biles finished her primary education at Benfer Elementary School in Harris County. Biles decided to switch from public to home education in 2012, which gave her the freedom to increase her weekly training commitment from 20 to 32 hours. She completed her secondary schooling totally at home, and in the middle of 2015, she was awarded her diploma. Biles verbally wanted to enter UCLA on August 4, 2014. Her national letter for entering UCLA was sent in November 2014 with the hope to seize her enrollment in UCLA until the end of the Olympics in Rio de Janeiro in 2016. On July 29, 2015, she decided to go pro and forfeit her NCAA eligibility to play for UCLA.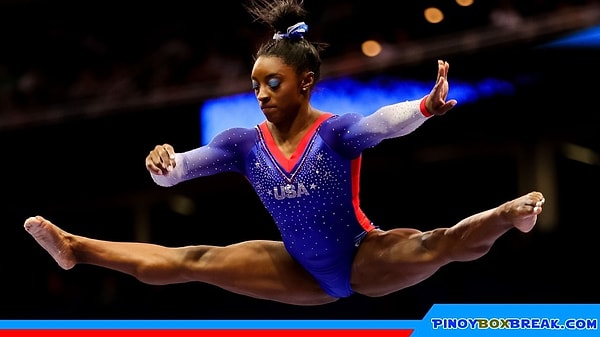 Career Highlights
Simone Biles has a distinctive professional experience and a track record of historic accomplishments while representing the United States in international gymnastics competitions. She has won 19 gold medals at the World Championships, giving her a total of 27 gold medals. She has also won four silver and three bronze medals. Here are a few of Simone's notable accomplishments and professional milestones.
 American Classic in Houston, Texas (2011)
Simone competed in her first junior competition at the 2011 American Classic in Houston, Texas, when she was only 14 years old. She placed third overall in the competition after taking first place on the floor exercise and balance beam.
2012 US National Championships in St. Louis, Missouri
At the 2012 US National Championships in St. Louis, Missouri, Simone came in third overall. On the vault, uneven bars, balance beam, and floor exercise, she also came in first. She placed sixth overall. She soon became a member of the US Junior National Team.
2013 American Cup
Simone made her 'senior' category debut at the 2013 American Cup. She replaced gymnasts Kyla Ross and Elizabeth Price at this FIG World Cup competition, finishing in second place.
2013 World Artistic Gymnastics Championships in Antwerp, Belgium
Simone defeated fellow US teammate Kyla Ross to win her maiden all-around gold at the 2013 World Artistic Gymnastics Championships in Antwerp, Belgium.
2014 US Classic in Chicago, Illinois
Simone's performance at Chicago's 2014 US Classic won all the awards. In addition to winning the vault, floor exercise, and beam events—the latter of which she tied for first with Kyla Ross—she also won the overall gold medal. 
2014 World Artistic Gymnastics Championships in Nanning, China
Simone won gold medals for the US in the floor exercise, balancing beam, and all-around competitions. Simone guided Team USA to their second consecutive world team title during the final team competition.
2016 Pacific Rim Championships, Everett, Washington
Simone won the all-around competition in the 2016 Pacific Rim Championships in Everett, Washington, and also received the top score in the vault.
2016 Olympic Games, Rio de Janeiro, Brazil
Simone made her Olympic debut for the women's USA gymnastics team in Rio de Janeiro in 2016. During the 2016 Olympic Games, she won gold in the team all-around, individual all-around, vault, and floor routine, in addition to a bronze medal for the balancing beam, making her a four-time Olympic gold medalist.
2019 World Championships in Stuttgart, Germany
Simone obtained gold medals 24 and 25 overall by winning five of the six available gold medals during this competition.
2021 Tokyo Olympics
In 2021, Simone was able to bring home 1 silver and 1 bronze medal after her gutsy performance and scoring 14.0 overall. The gold and silver were acquired by her fellow Chinese gymnast.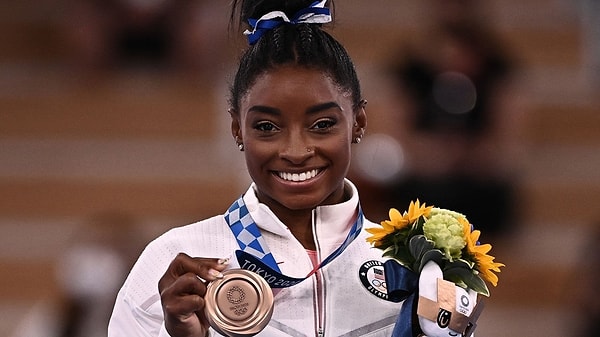 Personal Life
The gymnasts Stacey Ervin Jr. and Simone Biles have been in a relationship from August 2017 to March 2020. Yet since they broke up, she has been dating American football player Jonathan Owens. And on February 22, 2033, Biles officially announced her engagement to his fiancee, Owens.
Endorcements
In July 2015, Biles joined the Octagon Sports Agency, which also represents Olympic swimmer Michael Phelps and fellow American gymnast Aly Raisman. She tweeted about her Nike partnership in November 2015. She agreed to a deal on November 23, 2015, allowing GK Elite Sportswear to market a line of leotards with her name on them. Later in 2015, Biles agreed to join Core Power's Everyday Awesome squad of athletes as a spokeswoman.
Biles received contracts to sponsor Procter & Gamble, The Hershey Company, and United Airlines following the 2016 Summer Olympics in Rio. Biles started serving as a spokesperson for Mattress Firm's initiative to support foster homes in September 2016. Also in 2016, Biles agreed to design a line of gymnastics equipment with Spieth America and to serve as a spokeswoman for Beats by Dr. Dre. She collaborated with Caboodles in 2018 to develop and promote items for women who lead active lifestyles. Biles declared her departure from Nike for a new gear sponsorship with the Gap's Athleta line in April 2021.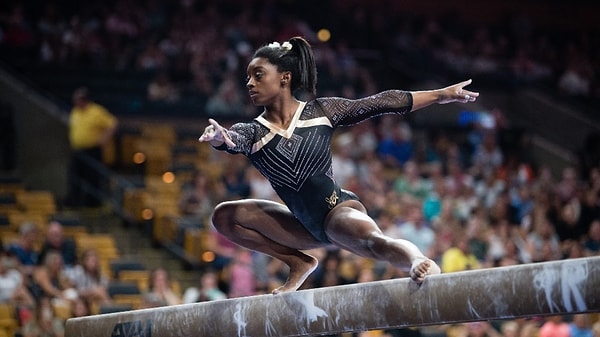 Simone Biles Net Worth
In fact, Simone Biles earned very little for her Olympic medals. She brought home silver and bronze medals from the Tokyo Olympics in 2021, in addition to four gold medals and one bronze from the Rio Olympics in 2016. American Olympians receive some money for winning gold and returning home with silver and bronze. According to Forbes, each gold medal will cost $37,500, each silver medal $22,500, and each bronze medal $15,000 in 2022.
Instead, she earns more wealth from her endorsements. According to Forbes, Simone receives at least $5 million in annual endorsement payments. She earns more than many other well-known athletes and is able to pile up a total net worth of $16 million. Simone has a reputation for being frugal, but it seems like she was willing to make a smart real estate investment. In 2017, Biles decided to sell the house she grew up in in Houston, Texas. The house, which is 3,711 square feet in size overall, was listed for $289,000.
Scroll Down for Comments and Reactions