Showtime's 'The Chi' season Five Teases More Drama
Showtime can generate stories that capture their fans' hearts and souls; one of such stories is The Chi. 
The series started in 2018 and received great reviews and critics from viewers internationally, which motivated it for more seasons. The film has been praised for its remarkable representation of the Black society and their daily lives' experiences. 
The upcoming season will dig deeper into the primary characters' private lives as they strive to rebuild themselves. Wouldn't it be exciting to see what's in store for Douda, Trig, Tiff, Emmett, and other main characters?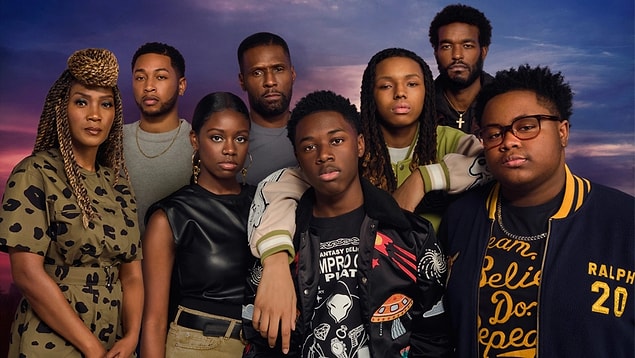 Following the trailer, The Chi season five picks up from where season four left. Emmett and Tiff split up after striving and failing at an open relationship and are now required to learn how to co-parent. Tiff is also prepared to begin a new romantic connection with Rob. 
Yolanda is re-weighing her priorities after conquering cancer and must settle how Suede impacts her life. Besides the personal dramas, the society members will also unite to transform the neighbourhood. 
The trailer also glimpses the inhabitants of Chicago's South Side battling high crime rates, limited essential services, and day-to-day violence. That's why Trig, with Shaad and Douda's support, is aiming for a political run. 
The Chi season five generally explores the connections that keep the society together while pinpointing the personal obstacles each character has to encounter in life.
Presenting the Cast and Crew
Resuming the leading roles are Birgundi Baker, Michael V. Epps, Shamon Brown Jr., and Alex Hibbert. Antonyah Allen, L'lerrét Jazelle, Carolyn M. Smith, Nia Jervier, La La Anthony, and Kandi Burruss make up the show's guest stars. 
Creator Lena Waithe chiefly produces the film alongside Justin Hillian (show-runner), Jewel Coronel, Rishi Rajani, Shelby Stone, Derek Dudley, Rick Famuyiwa, and Common A. Kaplan.
'The Chi' Launch Date
The Chi launches this Friday, June 24th, available on-demand to every Showtime subscriber, followed by the official release on Sunday, June 26th. In the meantime, you can enjoy the trailer for more descriptions.