News
Ryan Reynolds and Will Ferrell Set to Hit the Screens in 'Spirited'
Ryan Reynolds and Will Ferrell Set to Hit the Screens in 'Spirited'
At this point, you've probably seen this video…
Ryan Reynolds & Will Ferrell TikTok
If you've previously seen it, then you most likely know it was recorded while the duo were on set, filming 'Spirited.' 
Apple TV+ recently announced a release date for its original holiday comedy, 'Spirited.' According to the streaming platform, the movie will premiere in theaters by November 11 and will be available for streaming a week after. The movie is adapted from Charles Dickens's classic novel, A Christmas Carol.
However, what has got most people excited is the movie's star-studded cast. Movie stars like Ryan Reynolds, Will Ferrell, and Octavia Spencer have been confirmed in Spirited's cast lineup. Moreso, Spirited will be Will Ferell's first 2022 movie feature. Apple TV released the movie's official trailer a few days ago, it's beyond exciting.
Spirited — Official Teaser | Apple TV+
Spirited: The Perfect Holiday Movie
Spirited is a comedy musical set in the Christmas season. It follows the life of Clint Briggs (Ryan Reynolds), whose soul gets chosen by the Ghost of Christmas Present (Will Ferrell). According to the movie's plot, the Ghost of Christmas Present picks a terrible soul for reformation every Christmas eve. However, the movie takes an unexpected turn when Brigg flips the reformation on the Ghost and forces him to confront events from his past, present, and future. 
Interestingly, the musical's songs were written by Justin Paul and Benj Pasek (widely known as Pasek and Paul), who won an Academy Award for their composition in the movie 'La La Land.' The movie will also be directed by Sean Anders, director of hit movies like 'Daddy's Home' and 'Instant Family.'
Expectations
While we still know very little about the Spirited movie, a few signs tell us what to expect. First, the movie has a solid lineup of famous and experienced actors. Will Ferrell is famously not new to the holiday movie scene. The actor starred in the 2003 Christmas movie, 'Elf,' and his performance in the movie was a hit. Ryan also starred in the 2005 hit comedy Christmas film, 'Just Friends.' Thus, we can expect that the lead actors will deliver top-drawer performances. The movie also has a sizeable budget of $75 million. So, viewers will likely also enjoy excellent cinematography.
Will Ferrell in Elf (2003)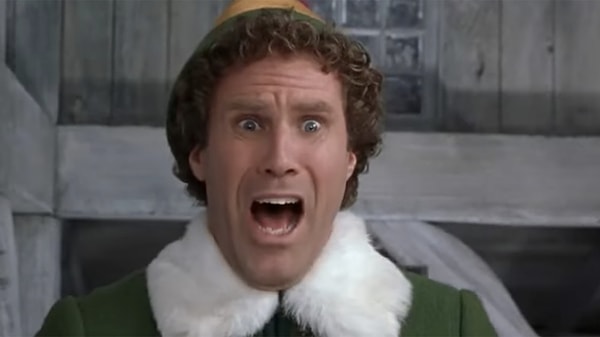 Social Media Reactions
Since Apple posted the movie's trailer on social media, mixed reactions have rushed in. Generally, Twitter users have been highly optimistic about the movie's prospects. For instance, a Twitter user tweeted:
However, there seems to be a completely different reaction on Reddit. In a post showing Spirited's official poster, many comments showed that the users were not particularly enthusiastic about seeing the movie. One user wrote:
Another user also commented
Overall, the trailer seems to promise a pretty interesting storyline. With the holidays drawing closer 'Spirited' will likely enjoy considerable streams when it hits AppleTV+ on November 18.
Scroll Down for Comments and Reactions