News
Reese Witherspoon and Mark Ruffalo Star 'Just Like Heaven' Hits Netflix This March
Reese Witherspoon and Mark Ruffalo Star 'Just Like Heaven' Hits Netflix This March
'Just Like Heaven' is a romantic comedy fantasy film from 2005, based on Marc Levy's French novel 'If Only It Were True (Et si c'était vrai...)' from 1999.
The book's rights to develop the film were acquired by Steven Spielberg. On September 16, 2005, the film was released in the United States and Canada.
'Just Like Heaven': When Will it be Available for Streaming?
'Just Like Heaven' is to be released by Netflix on March 1st. The streaming platform has made the trailer available for you to have a glimpse on the story. You may also watch it here.
Just Like Heaven - Trailer
'Just Like Heaven': What Will It Be About?
Elizabeth works too hard to have time for a boyfriend, but her sister convinces her to go on a blind date. She had an accident on the way home and ended up in a three-month coma. Her apartment becomes available for subletting while she is in a coma.
David, a landscaper who has recently lost his wife and is literally sleeping on the floor, moves into Elizabeth's flat. David believes she is a hallucination at first, but as time passes, they learn the truth. Only David has the ability to see and hear Elizabeth.
They eventually fall in love, but things go wrong when the hospital and Elizabeth's sister follow her requests to not prolong her life artificially and remove her off life support.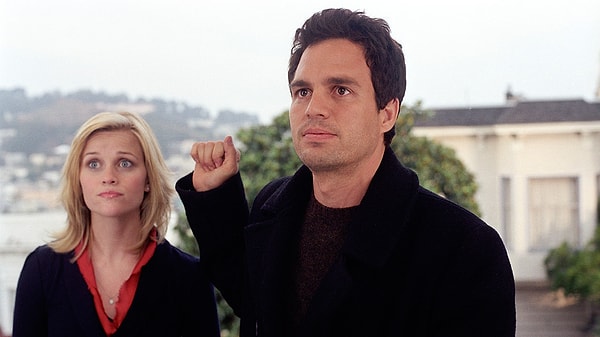 'Just Like Heaven': Who's Joining the Cast?
The film is top-billed by Reese Witherspoon as Elizabeth and Mark Ruffalo as David. Joining them are Donal Logue as Jack, Dina Spybey-Waters as Abby, Ben Shenkman as Brett, Jon Heder as Darryl, Ivana Milicevic as Katrina, Caroline Aaron as Grace Rosalind Chao as Fran, Ron Canada as Dr. Walsh, Willie Garson as Maitre D', Gabrielle Made as Nurse Maria, William Caploe as Nurse Bill, Shulie Cowen as Nurse Jenny, Billy Beck as Mr. Clarke, Diego Sebastian as Bandage Guy, Cristian Cruz as Orderly Luis, and Benjamin Hughes as Peroxide Rocker.
'Just Like Heaven' is directed by Mark Waters under DreamWorks SKG.
Drop your comment below if you have any thoughts on this romantic fantasy film 'Just Like Heaven' which will be streamed on Netflix on March 1st.
Scroll Down for Comments and Reactions