News
Prime Video's 'The Summer I Turned Pretty' is Hot!
Prime Video's 'The Summer I Turned Pretty' is Hot!
Fresh out of the oven is Prime Video's trailer for the upcoming teen rom-com series The Summer I Turned Pretty, having premiered on Tuesday, May 31.
The summer romance series is based on Jenny Hans's best-selling novel series The Summer I Turned Pretty, It's Not Summer Without You and We'll Always Have Summer. 
The author of the Netflix franchise film, To All The Boys I've Loved Before, has signed a deal with Amazon for his newest TV adaptation to be exclusively aired on Amazon Prime Video starting June 17 2022.
Who is in the Cast?
The Summer I Turned Pretty reveals a cast of fresh faces, with the lead Belly played by Lola Tung. This is her first major role. Christopher Briney plays the broody character Conrad, one of Belly's love interests. 
Gavin Caselegno portrays Conrad's notorious younger brother Jeremiah. Joining the primary cast is David Lacono starring Cam. Other supporting casts in the new series include Rachel Blanchard as Susannah, Sean Kaufman as Steven, Jackie Chung as Laurel, Rain Spencer as Taylor, Minnie Mills as Shayla, Summer Madison as Nicole, Tom Everett Scott as Adam Fisher and Alfredo Narciso as Cleveland.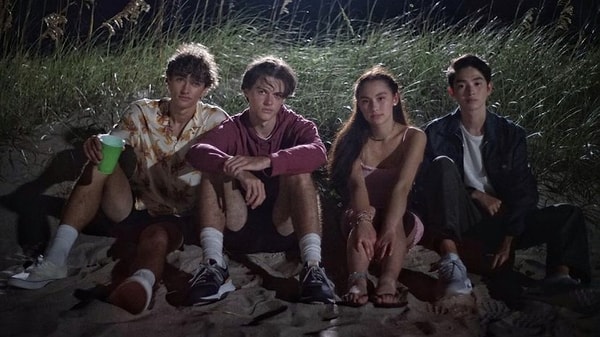 Synopsis
I won't mention too much for fear of spoilers, but in a nutshell, The Summer I Turned Pretty is a teenage romantic series that hinges on a love triangle between Belly and the two brothers, Conrad and Jeremiah. It also captures the dynamic relationship between mothers and their kids, as well as the enduring power of strong female relationships. 
Kissing Booth's look-alike storyline, Belly and her family join their family friends at their vacay home every summer. Belly now blossoms into a pretty teenager, and the surrounding boys who saw her as a little sister begin to fall for her.
The first season of the summer romance series debuts on Friday, June 17 on Prime Video.
Scroll Down for Comments and Reactions