News
'Pieces of Her' Season Premiere Hits Netflix on March 2022
'Pieces of Her' Season Premiere Hits Netflix on March 2022
Pieces of Her is a new Netflix drama thriller created by Charlotte Stoudt and Lesli Linka Glatter, who also serve as writers and showrunners of Homeland.
Minkie Spiro will direct all of the first season's episodes (Downton Abbey, Better Call Saul). Bruna Papandrea, who worked as a producer on shows including Big Little Lies and Gone Girl, is also involved in the project.
'Pieces of Her,' a Netflix original series, is based on the novel of the same name by novelist Karin Slaughter, who also serves as a producer on the show.
Papandrea's Made Up Stories is the production firm behind Pieces of Her, as well as Netflix's upcoming anthology series Anatomy of a Scandal and HBO's The Undoing, starring Nicole Kidman and Hugh Grant.
'Pieces of Her' Release Date and Trailer
'Pieces of Her' season 1 will be available to stream on Netflix on Friday, March 4th, 2022. The series will have eight one-hour episodes, which is the standard length for a Netflix season. A trailer is on for viewing and we made it available for you here.
Pieces of Her | Official Trailer | Netflix
'Pieces of Her' Plot Synopsis
Andy Oliver (Bella Heathcote, Professor Marston and the Wonder Women) and her mother, Laura (Toni Collette), are killed when a shooter opens fire at a shopping mall on her 31st birthday. Laura unexpectedly swoops in and brutally stops the gunman, accidentally starring in a viral video. Because of her unwelcome celebrity, she attracts the attention of some dangerous persons from Andy's prior life.
'Pieces of Her' Cast
The three main cast members of Pieces of Her have been announced throughout 2020. 
Toni Collette, who has won Primetime Emmys and Golden Globes, will play Laura Oliver, a mother with a strange prior life.
Bella Heathcote, who has been in Amazon's The Man in the High Castle and The Neon Demon, will play Laura's daughter Andy Oliver, who sets out on a quest to learn more about her mother's background.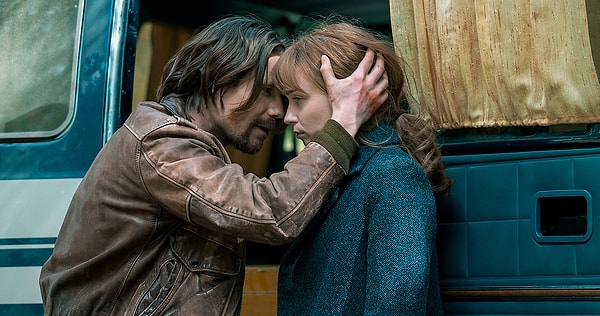 David Wenham, who played Jasper Queller in Peter Jackson's Lord of the Rings, will play Laura's secret prior life. He is the eldest of the three Queller siblings, and he is always striving to outperform his tyrannical millionaire father.
Terry O'Quinn (Lost, Castle Rock) will play Jasper's father, a powerful businessman who has a tight grip on his wife and children. Jane and Andrew Queller, Jasper's siblings, are played by Jessica Barden (The End of the F***ing World) and Calum Worthy (Out of Order). Joe Dempsie (Game of Thrones) plays Andrew's pal Nick in the supporting cast. Michael Vargas, played by Jacob Scipio (Bad Boys for Life), is an enigmatic guy who follows Andy Oliver as she searches for the truth about her mother.
Are you looking forward to watching 'Pieces of Her' on Netflix on March 4? Let us know through your comments.
Scroll Down for Comments and Reactions