News
Octavia Spencer & Gabrielle Union Seek Justice for Missing Black Teen Girls in 'Truth Be Told' Season Three
Octavia Spencer & Gabrielle Union Seek Justice for Missing Black Teen Girls in 'Truth Be Told' Season Three
The ongoing massive premiere of shows and films across various streaming platforms hasn't left Apple TV+.
The three-year-old streamer announced that the third season of its American crime and legal drama show, Truth Be Told, would launch late this January. 
The series is based on Kathleen Barber's novel, Are You Sleeping?
'Truth be Told' Season 3 Premiere
In December 2021, Apple TV+ renewed the series for the third season and offered it a Friday, January 20, 2023, launch date. 
Truth Be Told, a Mitchell Tramble Spellman creation, is one of the shows that joined Apple TV+ soon after its launch. 
The show's first season landed on the streamer in December 2019, followed by the second in August 2021. 
Truth Be Told has managed an outstanding 7.1/10 stars across the previous two seasons on IMDb.
What's 'Truth Be Told' Season Three About?
Truth Be Told generally focuses on murder cases across America, presenting pieces of evidence alongside ongoing investigations. 
In the first season, Poppy Parnell, played by Academy Award winner Octavia Spencer, a San Francisco journalist, begins a true-crime podcast supporting professor Chuck Buhrman's murder in 1999. In season two, Poppy concentrates on a photographer-filmmaker's murder.
The upcoming season will see Poppy Parnell saddened by the lack of attention by the media and authorities concerning the various cases of missing Black girls across America. 
The journalist teams up with a Union to present the victims' names to the public to find them justice. A sex trafficking ring will also come into the picture as part of the suspects.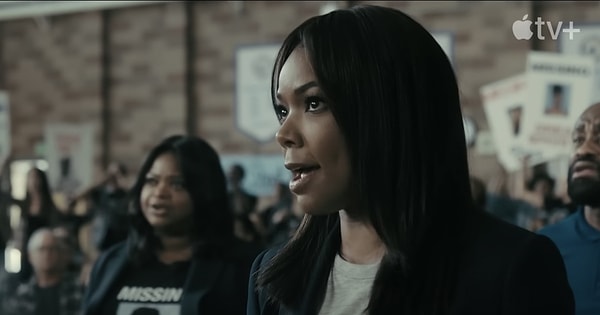 Has Apple TV+ Unveiled the Trailer for 'Truth Be Told' Season Three?
Yes. It's just been hours since Apple TV+ shared the official trailer for Truth Be Told season three via its main YouTube Channel. 
In 2 minutes and 25 seconds, the trailer opens with a question, "Is there any circumstance more terrifying than when a child goes missing?" 
The trailer proceeds to display several Black teens who have gone missing, and none of their cases has been covered by any news outlet. 
Octavia Spencer appears to have a lot in store for her fans in the upcoming season. She is joined by Gabrielle Union, who will play Eva, an unorthodox principal in Truth be Told season 3.
Who Created 'Truth Be Told'?
Spellman worked with Kristen Campo, Jenno Topping, Peter Chernin, Lauren Neustadter, Reese Witherperson, and Octavia Spencer to chiefly produce Truth Be Told. 
The show is a co-production of Orit Entertainment, Endeavor Content, Chernin Entertainment, and Hello Sunshine.
Who Casts 'Truth Be Told' Season Three?
Apart from the above-mentioned stars, season three of Truth Be Told sees the return of Tami Roman, Mychala F. Lee, Haneefah Wood, Tracie Thoms, Merle Dandridge, Ron C. Jones, David Lyons, and Mekhi Phifer.
Scroll Down for Comments and Reactions