News
'Maldivas' Season Premiere on Netflix – Release Date and Everything We Know
'Maldivas' Season Premiere on Netflix – Release Date and Everything We Know
'Maldivas' is a Brazilian Portuguese-language comedy series about a young woman moving into a condo community in Rio de Janeiro to investigate a mystery, where she interacts with the odd residents.
Release Date
You can have the 'Maldivas' premiere season on 15th June at 12:00 am PT/ 3:00 am ET.
Trailer
The official trailer for 'Maldivas' season 1 on YouTube and down here as well.
Netflix Official Synopsis
The story begins when Liz (Bruna Marquezine) moves from Goiânia to Rio de Janeiro in order to reconnect with her mother who dies in a mysterious fire. Trying to figure out her mother's sudden death, she will need to hide herself from the investigator Denilson (Romani), and dive into a universe full of unique characters. Among them are Milene (Manu Gavassi), Maldivas' queen, with an apparently perfect life with her husband, the plastic surgeon Victor Hugo (Klebber Toledo); and Rayssa (Sheron Menezzes), a former axé singer turned successful businesswoman married to the former vocal of her band Cauã (Samuel Melo). Kat (Carol Castro) is a mother whose husband Gustavo (Guilherme Winter) is under house arrest. There are also Verônica (Natalia Klein), an outsider that is dissonant to Maldivas' women and Miguel (Danilo Mesquita), Liz' fiancé countryman.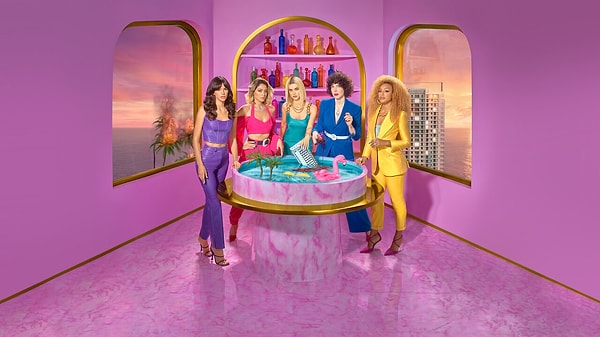 Cast
Arriving this midyear, the series is to bring Bruna Marquezine as Liz. Joining her would be Natalia Klein as Veronica, Carol Castro as Kat, Manu Gavassi as Milene, Klebber Toledo as Victor Hugo, Sheron Menezzes as Rayssa, Guilherme Winter as Gustavo, Ricky Tavares as Miguel, Venessa Gerbelli as Estela, Enzo Romani as Denilson, and Samuel Melo as Caua. Not to forget, we have the creator of the show Natalia Klein who's also playing a role in the series this time.
Are you looking forward to the coming of the Brazilian comedy-drama 'Maldivas' on Netflix? Let us know in the comments below.
Scroll Down for Comments and Reactions