News
'Léon: The Professional' Will Arrive On Netflix This June – Release Date and More
'Léon: The Professional' Will Arrive On Netflix This June – Release Date and More
'Léon: The Professional' is a 1994 English-language French action-thriller film written and directed by Luc Besson. It stars Jean Reno and Gary Oldman, and features the film debut of Natalie Portman. The plot follows Léon (Reno), a professional hitman, who reluctantly takes in twelve-year-old Mathilda (Portman) after her family is murdered by corrupt Drug Enforcement Administration agent Norman Stansfield (Oldman). Léon and Mathilda form an unusual relationship, as she becomes his protégée and learns the hitman's trade.
Release Date
'Léon: The Professional' is about to arrive on Netflix on June 1st.
Trailer
Have a sneak peak of a trailer on YouTube and down here.
Storyline
After her father, step-mother, step-sister and little brother are killed by her father's employers, the 12-year-old daughter of an abject drug dealer manages to take refuge in the apartment of a professional hitman who at her request teaches her the methods of his job so she can take her revenge on the corrupt DEA agent who ruined her life by killing her beloved brother.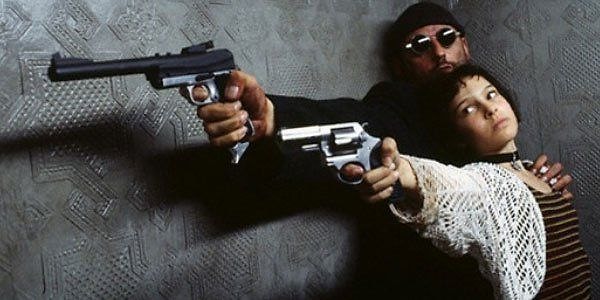 Cast
'Léon: The Professional' is headed by Jean Reno as Léon; Natalie Portman as Mathilda Lando; Gary Oldman as Norman Stansfield; Danny Aiello as Tony; Michael Badalucco as Mathilda's father; Ellen Greene as Margie Lando, Mathilda's stepmother; Peter Appel as Malky; Adam Busch as Manolo; Joseph Malerba as Stairway Swat; Maïwenn as The Blond Babe; George Martin as The Hotel Receptionist; Jean-Hugues Anglade as Cameo; Keith A. Glascoe as Benny; and Willi One Blood as 1st Stansfield Man.
Are you looking forward to watching 'Léon: The Professional' on Netflix? Let us know your thoughts in the comment section below.
Scroll Down for Comments and Reactions