Kurt Vile's Laidback Epic '(Watch My Moves)' Has All Of His Signature Tropes
Kurt Vile's small role in the Philadelphian rock band The War On Drugs unexpectedly turned into a successful solo career with his 2010s albums. By the time B'lieve I'm Goin Down came out in 2015, he cemented his music as the perfect balance between indie rock weirdness and stringed instrument mastery. On his ninth album, (Watch My Moves), he hits the balance once again, and while the record can be excessive at 73 minutes in length, it has some really good material on it.
Even shuffling the album, the listener gets a pleasant, consistent vibe of Vile's trademark slacker sound with just a hint of his eccentricities. 'Goin on a Place Today' opens the record with a jaunty piano-and-voice number, perfect for highlighting Vile's jangly voice. Most of the other songs, like the singles 'Like Exploding Stones,' 'Mount Airy Hill (Way Gone),' and 'Hey Like A Child' are along his typical sound with country-ish guitars twanging and sliding through laidback indie songs. The 14 full songs could fit anywhere on a playlist of relaxed rock music, maybe even making a memorable highlight.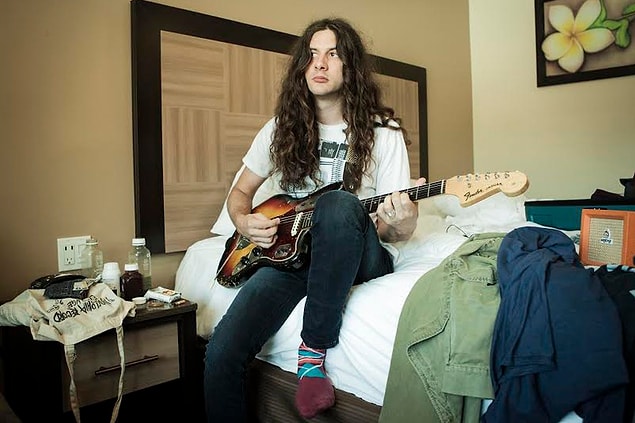 The Verdict on '(Watch My Moves)'
While the entire record experience depends heavily on the listener's tolerance for constancy, there are a few fun moments that keep things interesting for listeners of all kinds. The Cate Le Bon duet 'Jesus on a Wire' and the Bruce Springsteen cover 'Wages of Sin' pop out of the fold, but every track is equally amusing and easygoing. If you're against Vile's style, forget about it, but those looking for a single vibe or just some of that Kurt Vile magic should be pleased.
Rating: 7/10
★★★★★★★☆☆☆
Tracklist