News
Kendrick Lamar Is Stunning, Indulgent, Honest On His Epic Two-Disc 2022 Record
Kendrick Lamar Is Stunning, Indulgent, Honest On His Epic Two-Disc 2022 Record
If you don't know Kendrick Lamar, you have been living under a rock these past years. First finding universal critical success with his records Good Kid, M.A.A.D. City and To Pimp A Butterfly, his popularity surged with audiences thanks to wide exposure on two major singles 'Humble' and 'All The Stars' featuring SZA, both of which have over a billion plays on Spotify. He has been labeled an artist of the generation and considered to have a near-perfect discography. With that amount of pressure, Lamar's follow-up had to be appropriately grand, and thus, his longest and most personally in-depth record, Mr. Morale & The Big Steppers, was born.
Though of course the hype for any new Kendrick Lamar material is insurmountable, he succeeds in making another good album. The epic opener is an instant highlight, followed by the single-worthy 'N95,' the obvious commercial track of the bunch. 18 tracks and nearly 80 minutes of music is a lot of ground to cover, and Mr. Morale works as both an interesting casual listen and an in-depth analysis. For the easier standouts, the rap god Ghostface Killah shows up on 'Purple Hearts' and Portishead singer Beth Gibbons surprisingly guests on one of the best tracks, the longest song 'Mother I Sober.'
The Verdict on 'Mr. Morale & The Big Steppers'
While it's doubtable that anyone would consider Mr. Morale to be Lamar's best album, it is unquestionably another great addition to his discography. At times, his unbridled indulgences crumble under their own weight, but there's hardly filler in this extensive epic. All in all, it's another Kendrick Lamar success, any way you slice it.
Rating: 8/10
★★★★★★★★☆☆
Tracklist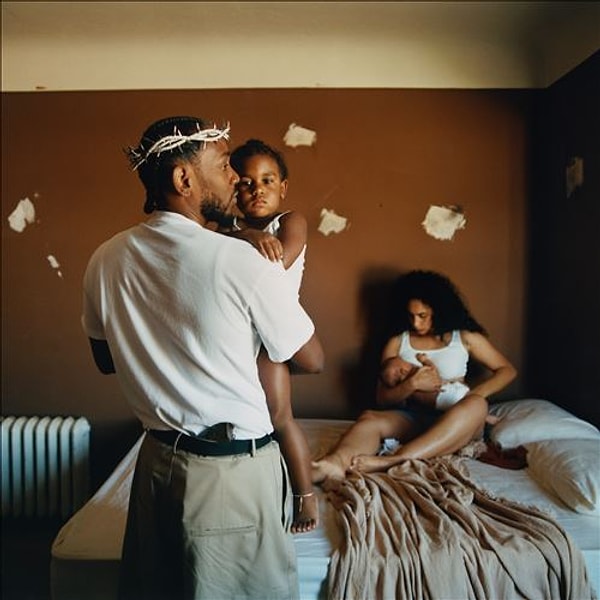 Scroll Down for Comments and Reactions