News
FX Announces The Release Date For Breeders Season 3
FX Announces The Release Date For Breeders Season 3
Disney's FX post on Twitter today reveals the release date for its British dark comedy series Breeders season 3.
Breeders Genius Plot
Following the lives of Paul and Ally, Breeders showcases these parents as they struggle to balance between modern parenting and full-time careers. They face many tests and challenges while raising their kids, Luke and Ava. The show's previous seasons were highly acclaimed, with critics praising its grade-A jokes while being real about parenthood. Breeders has so far accumulated a 91% rating on the Rotten Tomatoes scale, a 9/10 score on Premiere Date and 5/5 on TV Show.
Sure, we love our kids unconditionally, but we sometimes feel like there're minions sent to ruin our lives. Breeders give it to you honestly, but in a comic kinda way.
Breeders Season 3 Synopsis
Picking up from where season 2 ended, this season should show the aftermath of Paul's heated session with his son, which left him with a blue eye. Meanwhile, Ally is feeling her daughter's void as Ava continues to drift further away from her mom. As the parents dive into teenage parenthood, things are bound to get messier.
Apart from kids' drama, Paul moved out of the house to stay with his mother-in-law Leah. Though lonely, the simpler life seems to be doing him a favor. Ally has her fair share of issues as well, such as work drama and early menopause. Only a sense of humor and a bottle of wine can quell the angst.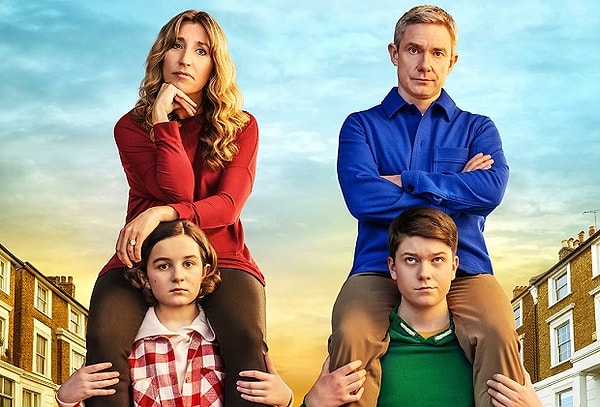 Cast and Production
Martin Freeman stars as Paul Worsley alongside Daisy Haggard as Ally Grant. The two are partners and parents to Alex Eastwood as Luke and Eve Prenelle as Ava respectively.
Other roles portrayed in the series include Stella Gonet as Leah, Ally's mother, Joanna Bacon as Jackie, Paul's mother, Alun Armstrong as Jim, Paul's father, Patrick Baladi as Darren, Paul and Ally's friend, and Tim Steed as Carl, Paul and Ally's next-door neighbour. 
Breeders is produced by Avalon and FX Productions for FX Networks and Sky Originals. We're counting the days till the third season drops on FX.
Scroll Down for Comments and Reactions