French Film Writer-Director Regis Blondeau's Action Crime Thriller Movie 'Restless' Hits Netflix This February
News
>
French Film Writer-Director Regis Blondeau's Action Crime Thriller Movie 'Restless' Hits Netflix This February
Cinematographer turned writer-director Régis Blondeau made his directorial debut on 'Restless'. The movie is a 2022 French action crime thriller film about a corrupt cop's life spiraling out of control when he tries to cover up an accident.
'Restless' Release Date and Teaser
'Restless' will premiere on the giant streaming platform Netflix on February 25th. You can watch the Netflix official trailer on YouTube. We also provided a copy for your convenience down here.
Restless | Official Trailer | Netflix
'Restless' Plot Summary
Lieutenant Thomas Blin has to attend his mother's funeral in the middle of the night because he is under investigation for corruption. He accidently hits a man and kills him on the spot while attempting to dodge a dog on the road.
He decides to hide the body because he is terrified. He believes he is free of all charges, but when the investigation of the missing person is given to one of his colleagues and a shadowy witness tries to blackmail him, he finds himself on a downward spiral.
They proceed to threaten his young daughter and demand that he reveal where he put the murdered criminal's body. The stakes rise as he grapples with the threats to his life, and he has no choice but to confront the threats and confront the enemy head on.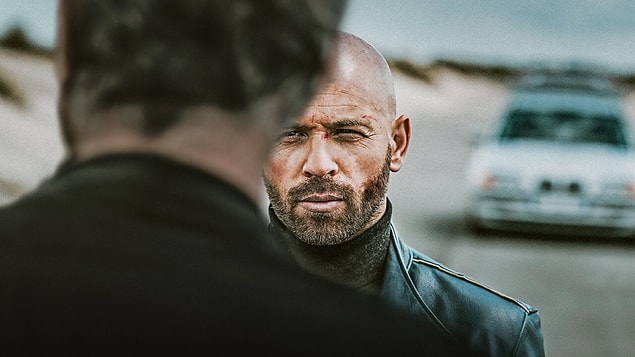 'Restless' Cast
The film stars Franck Gastambide as Lieutenant Thomas Blin, Simon Abkarian, Michaël Abiteboul, Tracy Gotoas, Jemima West, Serge Hazanavicius, Victoire Zenner, Perez Michael, Nabil Missoumi, and Fabrice de la Villehervé
Are you looking forward to watching the action crime thriller film 'Restless' on Netflix on February 25? Please drop your reactions below.