News
Everything You Need to Know About Netflix's 'Love to Hate You' Season One Ahead of Its Premiere
Everything You Need to Know About Netflix's 'Love to Hate You' Season One Ahead of Its Premiere
Netflix is progressively expanding its original shows and film library with new releases. The streaming network will launch one of its latest additions, Love to Hate You, a South Korean Television series, this February. 
Love to Hate You was announced in November 2021, starring Kim Ok-vin alongside Choi Soo-young as the writer. Netflix Asia uploaded the official trailer for Love to Hate You via its leading YouTube Channel, attracting 6.5K viewers in a month. 
Love to Hate You joins other Korean projects on Netflix, such as 20th Century Girl, Love and Leashes, Sweet & Sour, Space Sweepers, Wish You, and Squid Game.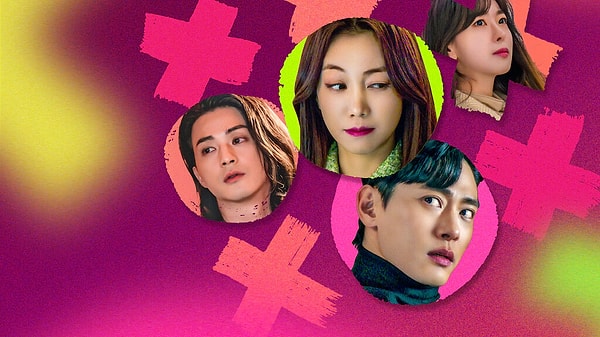 What's the Plot for 'Love to Hate You' Season One?
Love to Hate You is a rom-com drama focusing on Yeo Mi-ran, a self-driven and hardworking career woman working in an entertainment firm as a lawyer. 
Mi-ran barely cares about anything to do with love and relationships, seeing the men around her as competition rather than potential suitors. 
After meeting Nam Kang Ho, Korea's most famous actor, Mi-ran's foundation on love and relationship is shaken. Conversely, Kang Ho also doesn't trust women despite having participated in several romantic projects.
What's in the Trailer for 'Love to Hate You' Season One?
In 2 minutes and 26 seconds, the trailer unveiled by Netflix Asia introduces Mi-ran's relationship with Kang Ho as a love-like-war scene. 
Even after falling for one another, Kang Ho and Mi-ran remain in total denial as each has a different perspective regarding love for the opposite gender.
Who are the Creators of 'Love to Hate You'?
Love to Hate You is written by Choi Soo-young alongside Kim Jung-kwon as the director with Binge Works as the series' production company. 
The show will be aired in Korean, alongside English subtitles.
Who Will Appear in 'Love to Hate You' Season One?
Kim Ok-vin portrays the new lawyer at an entertainment law firm Yeo Mi-ran, while Teo Yoo is the iconic actor Nam Kang-Ho. 
Other characters include Song ji-woo (Hwang Ji-ye), Lee Joo-bin (Oh Se-na), Go Won-hee (Shin Na-eun), and Kim Ji-hoon (Do Won-jun).
When is 'Love to Hate You' Season One Coming Out?
Season one of Love to Hate You will premiere on Friday, February 10th, 2023, with ten great episodes.
Scroll Down for Comments and Reactions