Everything you Need to Know About Hulu's Fifth Season of 'The Handmaid's Tale'
Time flies- wasn't just the other day fans couldn't keep calm when the first season of The Handmaid's Tale premiered? 
The series has managed four incredible seasons in nearly five years, with the fifth around the corner. The Handmaid's Tale is a modification of Margaret Atwood's book of the same title, originally published in 1985 (hardcover).
Atwood project has garnered a whopping 4.1/5-star rating on Goodreads and a 3.1/5-star rating on Thriftbooks; no wonder it was modified into a TV show.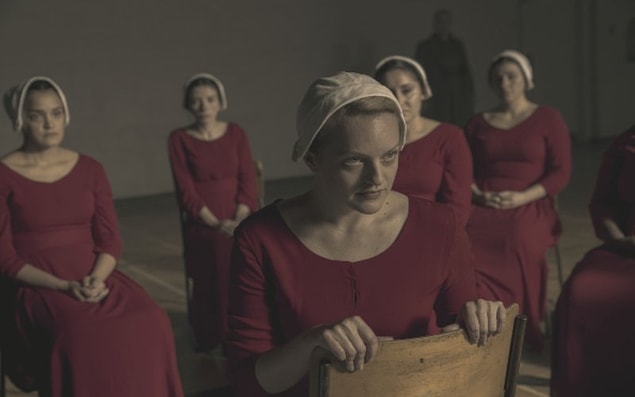 About 'The Handmaid's Tale'
The series centers on June, one of the countable fruitful ladies, who is forced to adhere to her Gileadan officer's harsh rules while living as a surrogate to him and his wife. June lives in high hopes of reconnecting with her beloved daughter someday. 
The previous season, which launched in June 2021, followed June's strike back against Gilead as she maneuvers riskier, unanticipated, and dangerous challenges. Her thirst for justice, freedom, and revenge threatens not only her life but also the lives of her dear ones. 
The upcoming season will resume where its predecessor left off, showcasing June's outcomes for murdering Cmdr. Waterford as she battles to uncover herself once more. While Cmdr Lawrence cooperates with Aunt Lydia to rise in authority, the unshakable triad, Moira, Luke, and June, fights Gilead to save and reconnect with June's daughter.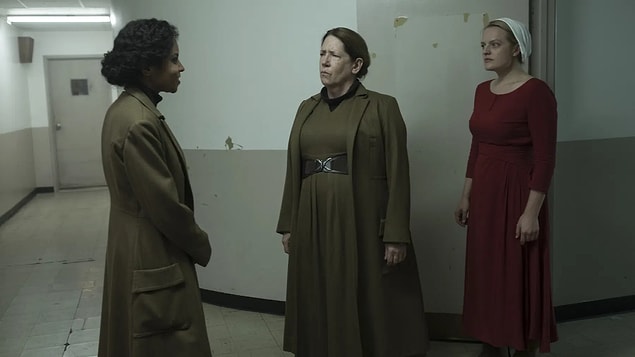 Trailer
The 2-minute, 16-second trailer from Hulu's primary YouTube Channel displays June as she laments about Gilead and her plans to revenge for her country. It then proceeds to her confession about killing Cmdr Waterford and how she wants to discover herself again. 
The trailer finalizes with Cmdr Lawrence and Aunt Lydia's conversation about how dangerous June is to their plans and a return to Gilead in search of Hannah. Every line they cross brings them closer to the edge.
Who are the Series' Creators and Cast?
The Handmaid's Tale is chiefly produced and created by Bruce Miller, alongside Elizabeth Moss, Kim Todd, Steve Stark, Frank Siracusa, John Weber, Sheila Hockin, Rachel Skukert, Yahlin Chang, Eric Tuchman, Fran Sears, Daniel Wilson, and Warren Littlefield. The series is an MGM TV project.
The production team incorporated several actors and actresses in the success of the series, including Elisabeth Moss (June Osborne), Yvonne Strahovski (Serena J. Waterford), Amanda Brugel (Rita), Bradley Whitford (Commander Lawrence), Samira Wiley (Moira), Max Minghella (Nick), O-T Fagbenle (Luke), Ann Dowd (Aunt Lydia), and Madeline Brewer (Janine).
Release Date
The Handmaid's Tale season five will reach us on Wednesday, September 14th, with the premiere episode, followed by weekly releases. Fans can conveniently watch the four previous seasons on Hulu.