News
EVERYONE Can get FREE RP In This Riot X Amazon Event!
EVERYONE Can get FREE RP In This Riot X Amazon Event!
Free RP just sounds too good to be true right? Of course! RP or Riot Points is League of Legends' in-game currency that can be bought with real money in microtransactions and can be used to buy pretty much every item in the game including our endeared skins. They can't be that easy to get for free.
But with Riot's collaboration with Amazon, League players can get their hands on free RP and more by just being a Prime member on Amazon. This event allows players to get exclusive in-game loot, free games, a free subscription on Twitch.tv, PLUS everything included with Amazon Prime every month!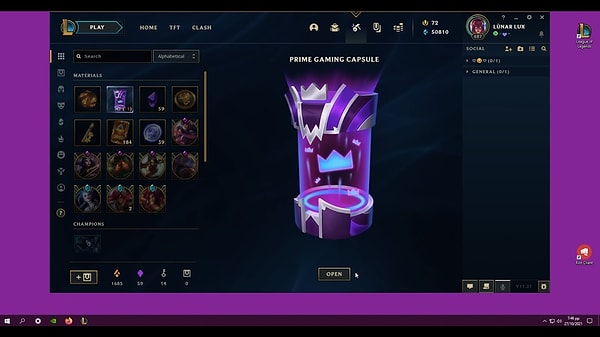 They're giving away free Prime Gaming Capsules every month which includes the following goodies.
650 RP

1350 RP Skin Permanent

200 Orange Essence

(5) Champion Shards
Not only do you get free RP but also a free skin and loots. All with the benefits of having Amazon Prime. Being a Prime member starts at $5.99 per month after a 7-day free trial. This reward is available only to those subscribed in the service. 
If you are already a member of Amazon Prime, all you have to do is simply navigate to the rewards page, link your Riot Games and press "Claim Now." If not, then what are you waiting for? Instead of spending your money on buying RP alone, why not get an Amazon Prime membership and enjoy all these perks, benefits, and free RP?
Scroll Down for Comments and Reactions