News
Discovery+ Orders a Docuseries from Ample Entertainment That Explores 'Glee' Controversies
Discovery+ Orders a Docuseries from Ample Entertainment That Explores 'Glee' Controversies
Discovery+ and Investigation Discovery (ID) are seeking to explore the behind-the-scenes of Fox's high school musical drama series Glee. 
The hit show was created by Ryan Murphy, Brad Falchuk and Ian Brennan and ran for six seasons from 2009 to 2015.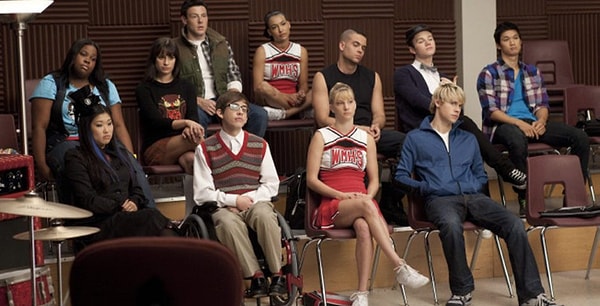 Details About the Upcoming Discovery+ Docuseries
The forthcoming three-episode docuseries will take its fans back to the halls of William McKinley High School, but this time, it won't be rainbows and cover songs as things will take a different turn. 
Ample Entertainment, the producer behind Facebook's 9 Months with Courteney Cox and HBO's The Invisible Pilot, will helm the Glee docuseries. 
The unnamed show will explore the real story behind Glee controversies through interviews with some former cast and crew members, testimonials of friends and close family of the show's team and investigations of the highs and lows of the show's production. 
Through the years, Glee has encountered order after ordeal, leaving fans to speculate about its 'curse'.
The Tragic Story of Cory Monteith
The first tragic event happened in 2013 when the show was shooting its fourth season. One of its lead stars Cory Monteith, who played the star quarterback Finn Hudson succumbed to a heroin overdose.
He was notably absent in the fourth season's latter episodes as he had checked into a rehab facility due to his struggle with drug overuse.
Mark Salling's Suicide
Years later, in 2018, Mark Salling, who portrayed the rebellious Noah Puckerman 'Puck', faced allegations of possessing images of child pornography and committed suicide before sentencing.
Naya Rivera's Mysterious Death
Another former Glee cast to lose their life is Naya Rivera, who starred as the arrogant sharp-tongued Santana Lopez. 
She mysteriously drowned at Lake Piru near California in 2020, leaving behind her four-year-old son.
Bullying Accusations Against Lea Michele
Still, in 2020, Lea Michelle, who portrayed the selfishly-driven Rachel Berry, the on and off-screen girlfriend of the late Cory Monteith, was accused of discriminating against and bullying some of Glee's new casts when shooting the final season.
Matthew Morrison Scandal
Besides that, a few months ago, Matthew Morrison, who played the hunky Glee teacher William Schuester, was dismissed by Fox barely into the 17th season of the dance competition show So You Think You Can Dance, where he had landed a judge role alongside JoJo Siwa and Stephen Boss "tWitch Boss". 
The network explained that they fired Morrison due to an inappropriate relationship with a contestant.
Scroll Down for Comments and Reactions