News
Details You May Have Missed in HBO's The White Lotus' Second Season
Details You May Have Missed in HBO's The White Lotus' Second Season
In this article, we delve into the intricacies of the second season of the HBO series filmed on the picturesque island of Sicily. With an abundance of rich details added to the scenes, we compare and contrast with the previous season to provide an in-depth analysis of the series!
Spoiler alert!
1. The theme music of the series has been remixed and renewed for the second season.
2. The two women seen chatting on the beach in the opening scene are actually contestants of the reality show 'Survivor'.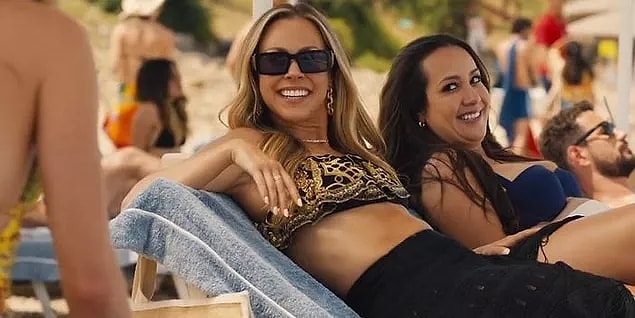 3. There is another guest star in the scene where Dominic is on the phone with his wife, although she does not appear.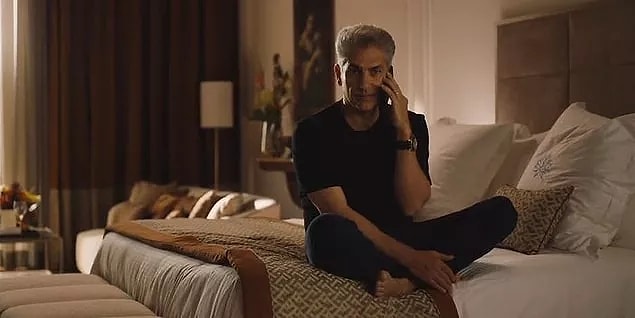 4. Could this clumsy entrance of Tanya to Sicily be a harbinger of her appearance in the season finale?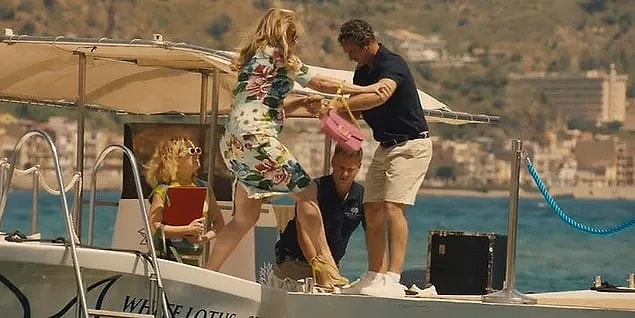 5. Frauding the Di Grasso family has been Lucia's plan all along. After Lucia starts sleeping with Albie, she tells him that Alessio wants to "control" her and that the only way she can get rid of him is if he pays her a lot of money. Later, Alessio shows up to prove that these are not empty threats.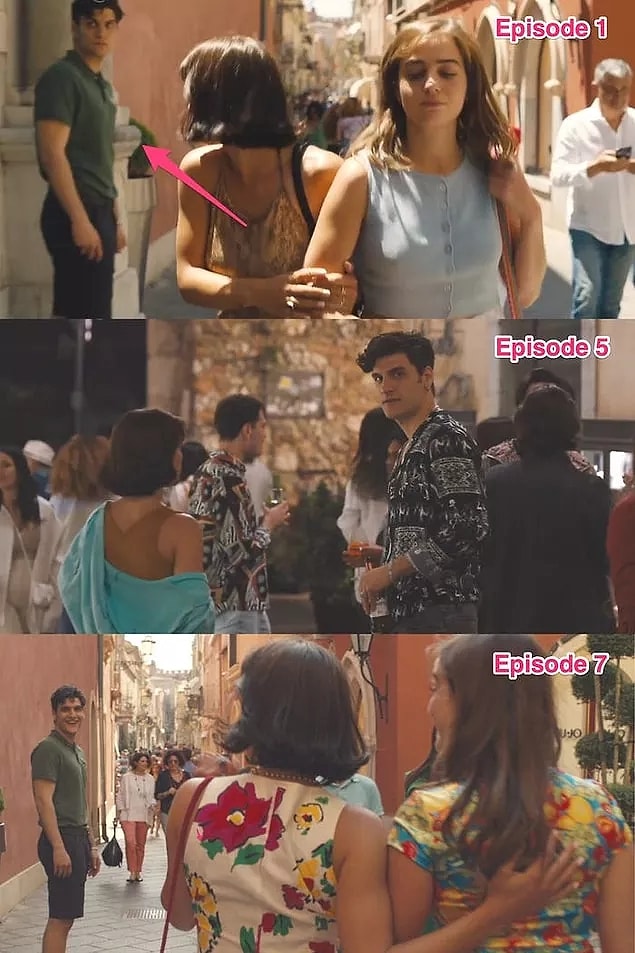 6. The adjacent door between Harper and Ethan and Cameron and Daphne's room is highlighted in the first episode, which means that it will inevitably be used at some point.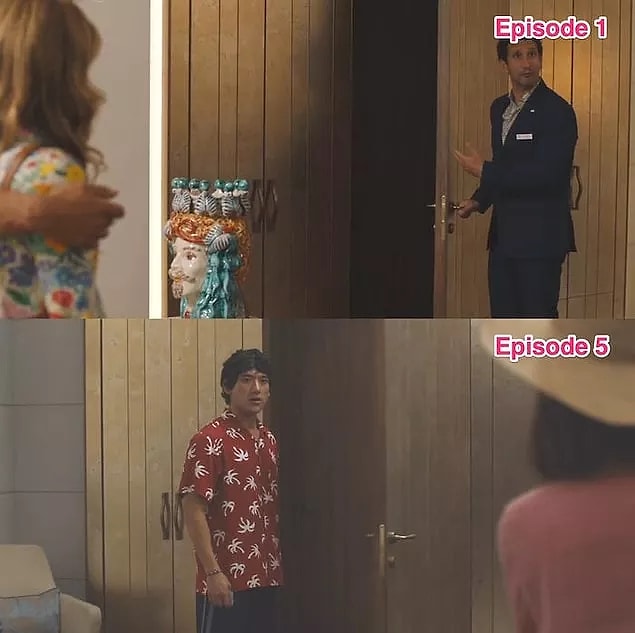 7. In the first episode, attention was also drawn to the vases, which symbolically seem to be an omen of infidelity.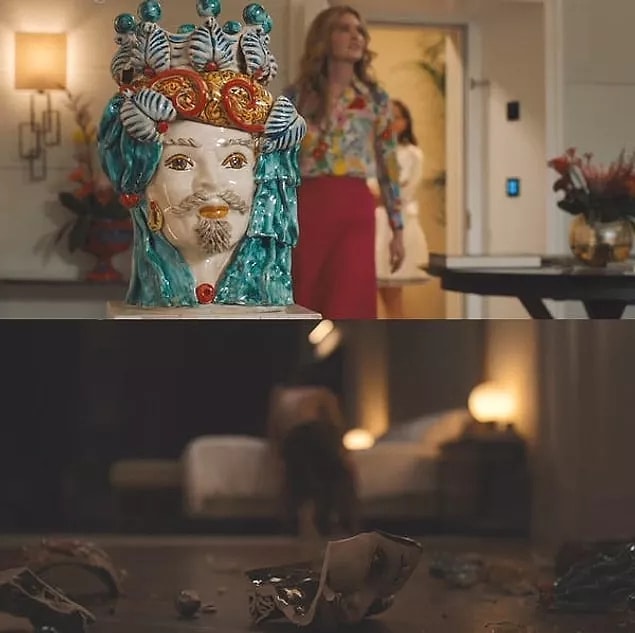 8. The dream of living like Claudia in Monica Vitti's most famous film (L'Avventura) is coming true (in a way).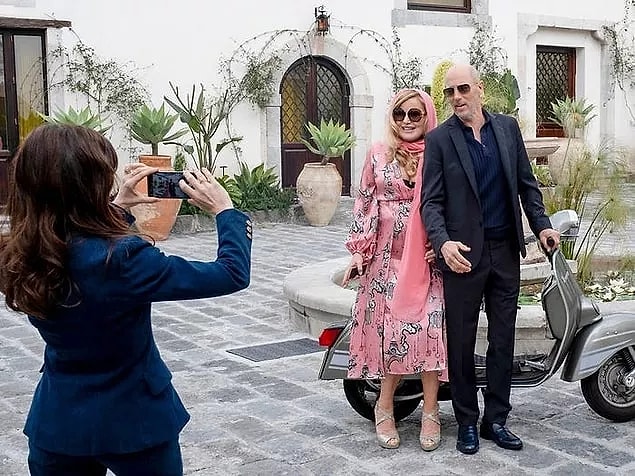 9. Jack's dressing style was inspired by reality stars on "Love Island UK."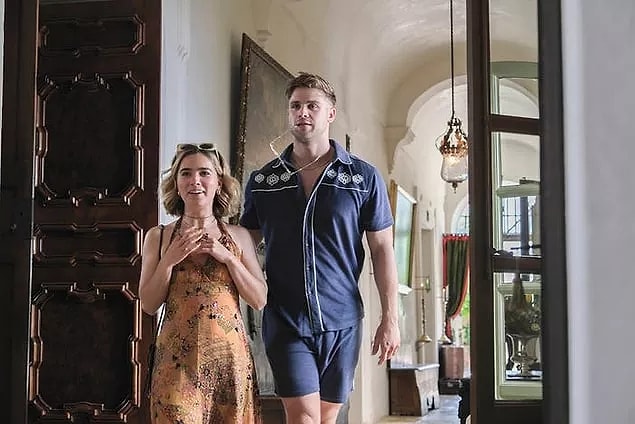 10. After telling Tanya his life story, Quentin tells her that she is "like the heroine of her own Italian opera".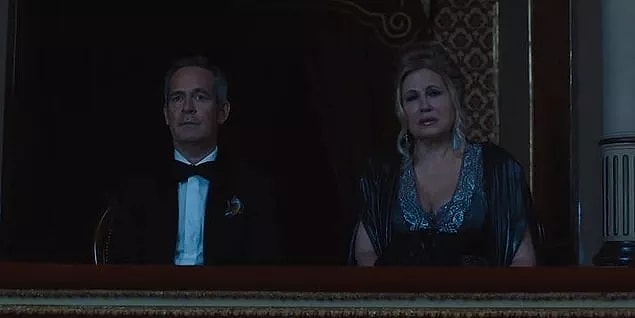 11. When Daphne showed Harper a photo of her children after mentioning her blonde and blue-eyed trainer, she hinted at how she was getting revenge for Cameron cheating on her.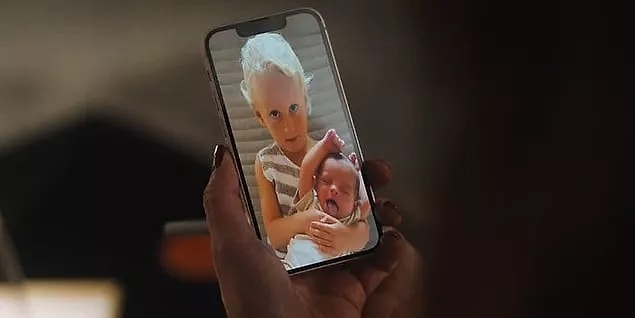 12. The name of Tanya's divorce lawyer may not sound familiar to viewers, but Mike White included it for a sweet reason.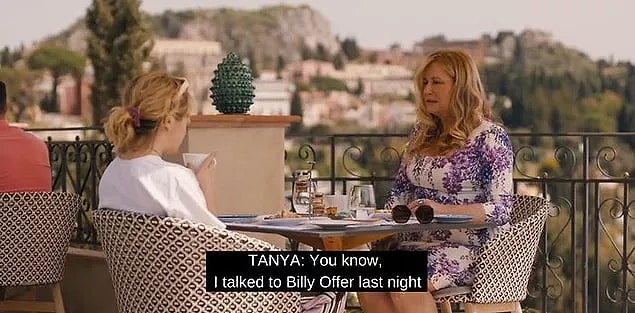 13. The audience learned in advance that Greg is a cowboy.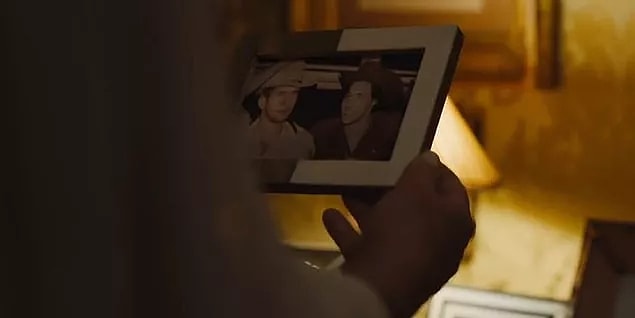 14. While the opening credits show a man courting a woman, F. Murray Abraham's name is written. The image almost describes the character he portrays.
15. Jennifer Coolidge's name is reflected on the screen with the image of a woman in a tower. She has a monkey with her, which she ties with a chain leash.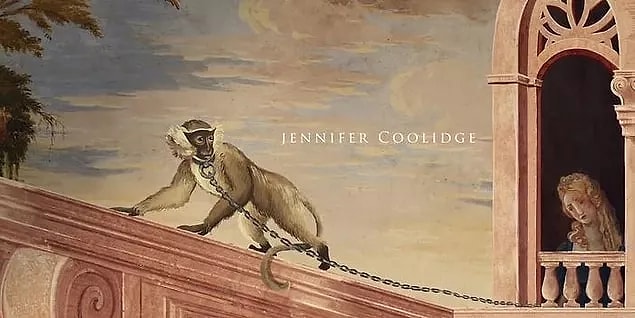 16. Next we see the name of Adam DiMarco. Like the character Albie, the figure shown is trying to win the love of a woman by acting romantically.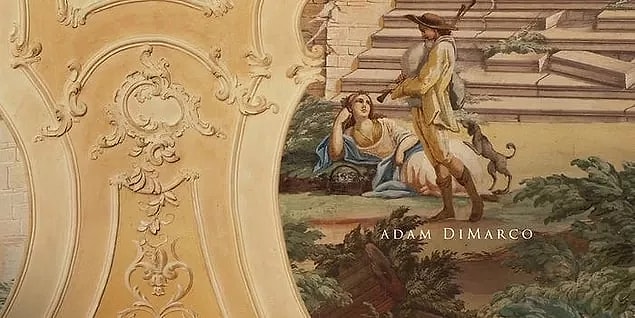 17. Meghann Fahy's name appears next to two angels representing Daphne's two young children.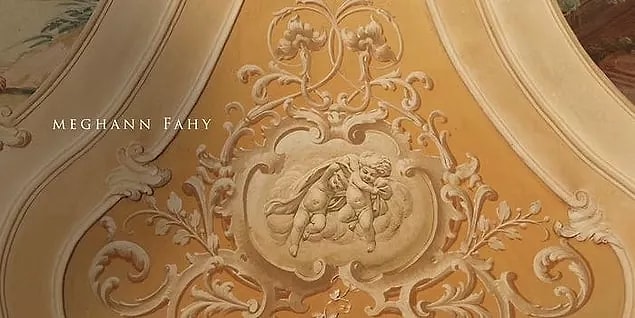 18. Mia, portrayed by Beatrice Grannò, is represented as a 'sphinx' in the credits of the series.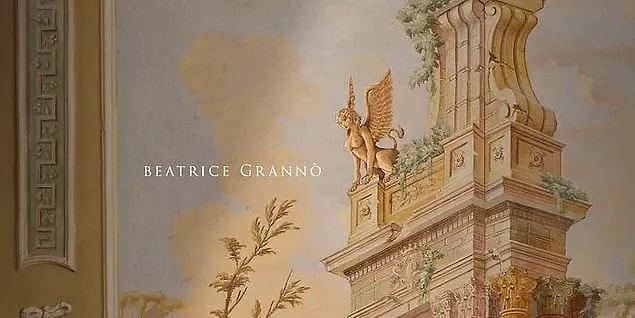 19. The name of the actor playing Greg is shown next to a couple who appear to be riding a donkey.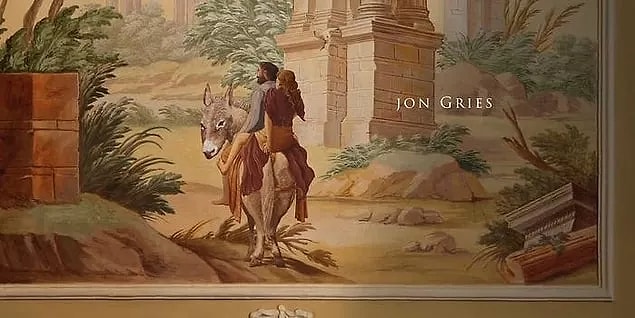 20. When we see a man reaching out to touch a divine figure, the name of Tom Hollander, who plays the character of Quentin, appears on the screen.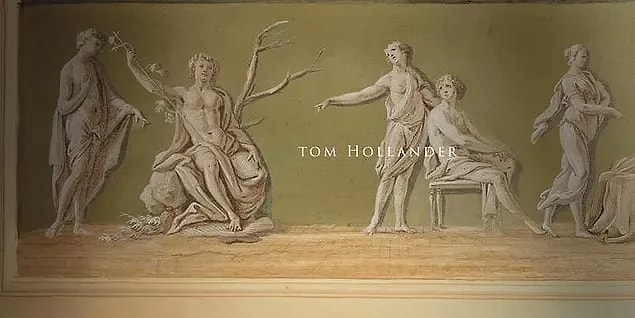 21. Sabrina Impacciatore's name comes up when we see a woman who is interested in two women stretched out on a bed.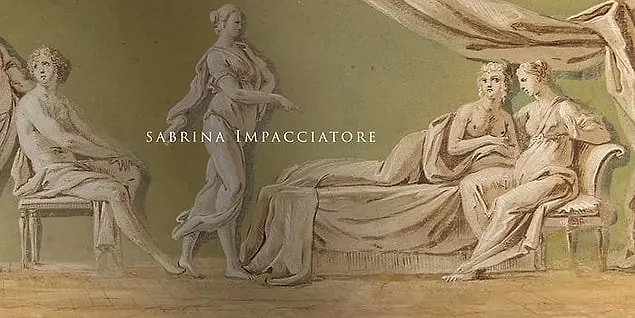 22. Michael Imperioli's name appears next to a male figure praying on his knees, while a woman throws a necklace into the river behind them.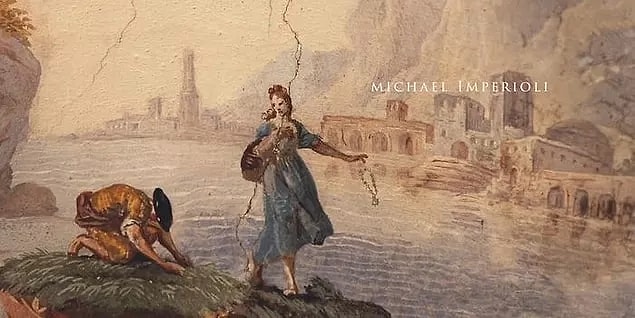 23. Theo James' name appears when a sculpted classical sculpture is seen on the screen.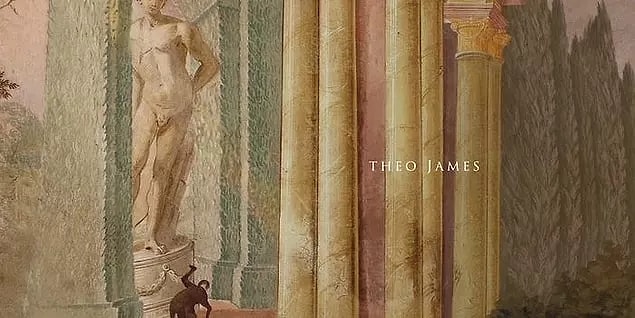 24. Aubrey Plaza's character Harper appears with another bird symbol who breaks a bird's wing.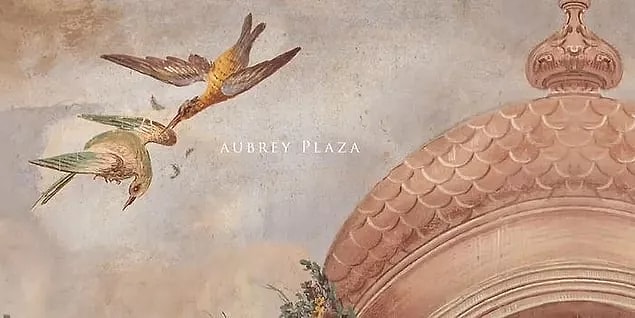 25. Haley Lu Richardson's name appears next to a young girl who is dreaming while having a lamb next to her.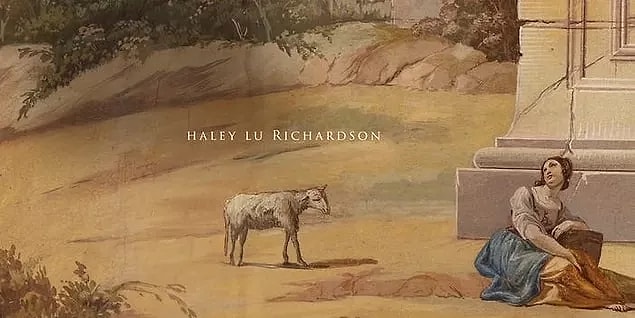 26. Will Sharpe's Ethan appears as a man looking down while offering a bowl of fruit to a woman.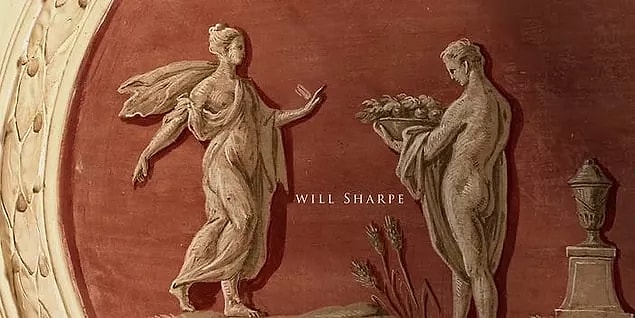 27. Simona Tabasco's name appears when a leopard sneaks around a column with a bird in its mouth appears on the screen.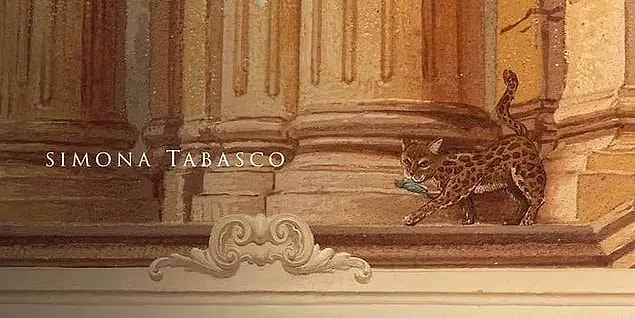 28. The name of Leo Woodall, we see on the front of some obsolete columns, at the head of another man.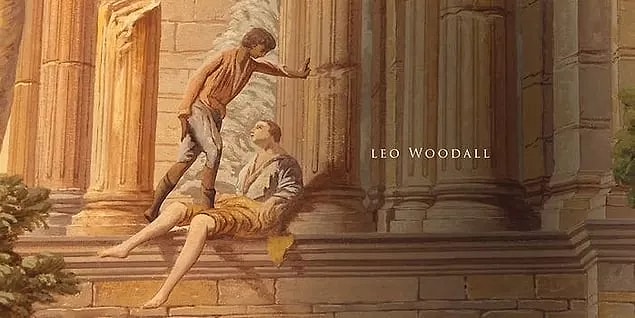 29. "The White Lotus" was filmed in the same hotel as "L'Avventura" (1960).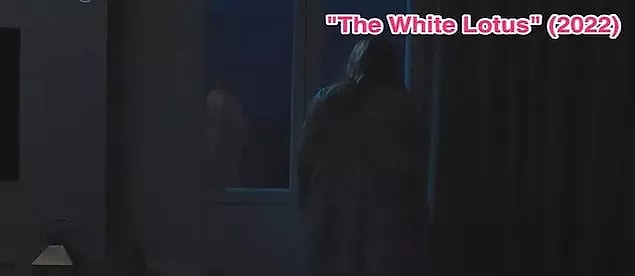 What do you think about the series? What are your ideas about these details? Let's meet in the comments!
Scroll Down for Comments and Reactions