News
Closet Monster: Release Date, Trailer, Storyline, and Cast
Closet Monster: Release Date, Trailer, Storyline, and Cast
'Closet Monster' is a 2015 Canadian drama film written and directed by Stephen Dunn. It stars Connor Jessup as a creative and driven teenager desperate to escape his hometown and the haunting memories of his turbulent childhood. The film had its world premiere at the Toronto International Film Festival, where it won Best Canadian Feature. In July of 2016, it was released in theaters across Canada.
Release Date
'Closet Monster' is set to premiere on Netflix on Friday, June 10, 2022.
Trailer
The official trailer for the film 'Closet Monster' is available on YouTube for you to have a glimpse of the film's notable scenes. We also made it available for you here.
Storyline
Oscar Madly, eight years old, got traumatized. Oscar witnessed a gay hate crime at school that left the victim bruised and permanently paralyzed at the same time his mother left their family (with Oscar firmly siding with his father). It's been ten years. Oscar, who has been befriended by his talking hamster Buffy, wants to enroll in a special effects make-up school (using his buddy Gemma as a model), and has seen his vindictive father's anti-social, immature flaws. Sexual feelings begin to develop when Oscar meets coworker Wilder at the hardware shop, but they are accompanied by severe stomach aches (the memory of the hate crime). Oscar's difficulties are brought to a climax at a farewell costume party for Wilder, often in strange circumstances.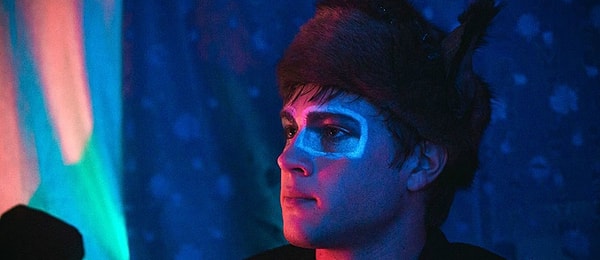 Cast
The cast includes Connor Jessup as Oscar Madly, Jack Fulton as Young Oscar, Aaron Abrams as Peter Madly, Isabella Rossellini as Buffy (Voice), Joanne Kelly as Brin Madly, Aliocha Schneider as Wilder, Sofia Banzhaf as Gemma, Mary Walsh as Allison, and James Hawksley as Andrew.
Are you excited for the arrival of 'Closet Monster' on Netflix? Let us know your thoughts in the comment section below.
Scroll Down for Comments and Reactions